Kuqa
Kuqa
was known as Qiuci in ancient times; it is one of the essential towns on the ancient
Silk Road
. Kuqa is known as the "Hometown of Songs and Dances," "Music Land of the Western Regions," and "Hometown of
Melons and Fruits
."
What to Visit in Kuqa?
Kuqa is a national historical and cultural city; here, we mapped out some tourist attractions, including Tianshan Mysterious Grand Canyon ( Kuqa Grand Canyon ), Kizil Thousand Buddha Caves, and Kuqa Royal Palace, etc.
Kuqa Grand Canyon
is called "Kiziliya" by the local people, which means "red mountain cliff" in the Uyghur language. It is a rare natural wonder in China that exhibits the typical yardang landform's typical character with its rocks covered by many ridges and grooves in either bright red or golden yellow.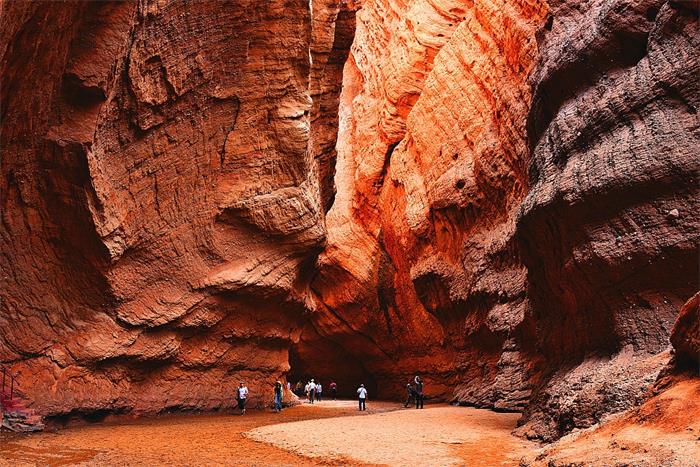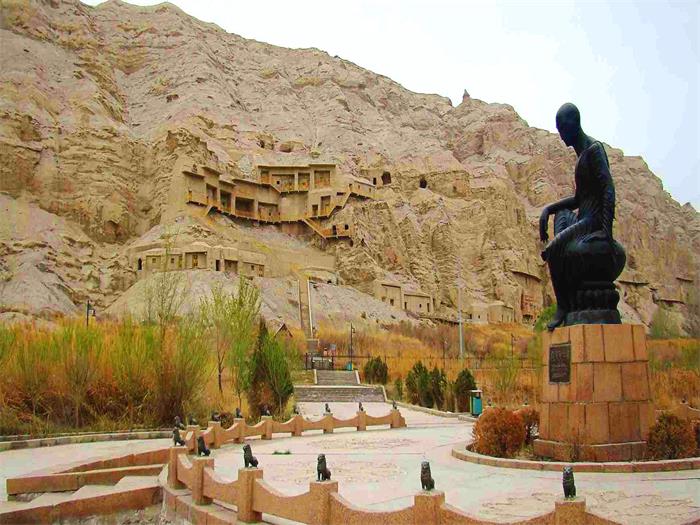 Kizil Thousand Buddha Caves
is one of the
"Four Great Grottes" in China
; the caves are representative of the Qiuci Grottoes. However, these caves were severely damaged due to historical reasons such as invasions and plundered by Western explorers. Just admiring the remains, you will be stunned by the exquisite murals & art.
Kuqa Royal Palace
is the best travel destination to experience the profoundness of the Qiuci culture and learn the story of the royal family's glory and disgrace, as well as the history of social and economic development in Kuqa.
Kuqa Old Town
is the maze-style towns featuring Islamic culture; it inhabited by residents who have lived here for generations, and they still keep traditional customs. Communicating with them is a very exciting and impressive experience.
Note:
Please read this if you are interested in
Kashgar Old Town
.
History and Qiuci Culture in Kuqa:
As we all know, Kuqa is famous for its Qiuci culture. According to historical records, Qiuci music and dance is a comprehensive art of music and dance with instrumental performance,
singing and dancing performance
, and the distinctive characteristics of Kuqa Uyghur folk songs. After thousands of years of inheritance and continuity, it has formed unique features. Through the evolution of thousands of years, the shadows of the music and dance of Qiuci can still be seen in the Uyghur performance of Kuqa.
Kuqa belongs to a warm temperate continental arid climate; due to the complex landforms in the territory, there are apparent regional climate differences. The annual average temperature is 9.9-11.5℃, with the rare precipitation, hot in summer, cold and dry in winter.
Best time to Visit Kuqa:
September - October
Annual Temperature of the Year/℃ ( High-Low )
| | | | | | |
| --- | --- | --- | --- | --- | --- |
| Jan. | Feb. | Mar. | Apr. | May. | Jun. |
| -3/-15 | 1/-9 | 12/0 | 24/11 | 28/12 | 31/17 |
| Jul. | Aug. | Sept. | Oct. | Nov. | Dec. |
| 34/18 | 33/20 | 27/14 | 19/4 | 9/-3 | -1/-11 |

How to Get to Kuqa:
Kuqa has excellent geographical and transportation conditions. National Highway 314 and 217 run through the county, and
Dushanzi - Kuqa Highway
connects the north and south of
Tianshan Mountain
; the southern Xinjiang railway connects with the Eurasian Continental Bridge; the route of Qiuci Airport runs directly to Urumqi and other places.
1. Go to Kuqa By Air:
Kuqa Qiuci Airport is situated 11.8 km away from Kuqa City. At present, regular airlines are mainly Urumqi - Kuqa-Urumqi.

Kuqa Railway Station is 6.1 km from Kuqa City.

Recommend Tour Package