Xinjiang Travel-Pamir Plateau
Post Time:2018-12-29 Views:
The father of Glaciers-Musztage Peak With its elevation of 7509 meters, Muztage Peak is located at the borderline of Aketao county, Xinjiang province and Taxkorgan county. It is one of west Kunlun mountains and one of the three highest mountains in Pamir plateau .The other highest two mountains are:Gonggeer Peak and Jiubie Peak. In addition,Muztage Peak is the highest mountain for roller-skating with its smooth western side,every year it attracted so many people to go skating here. The roadside jade decorations stall On the way to Muztage Peak,there are many people selling jade decorations to passers. But for their qualities,hard to tell :)
The Yurts of Kirgiz people by the side of Karakul Lake
The Karakul lake Located at the foot of Muztag Peak,
It is an outstanding representative of mountain lakes in Xinjiang.With the snow-capped mountains around it,it looks beautiful.
The beautiful view of Muztage Peak from afar
The herds around Karakul Lake
The tourists here not only can enjoy the magnificent scale of the Muztage Peak but also can view the beautiful landscapes of the Karakul lake.
The tombs at the foot of the Muztage Peak which is very unique with local style.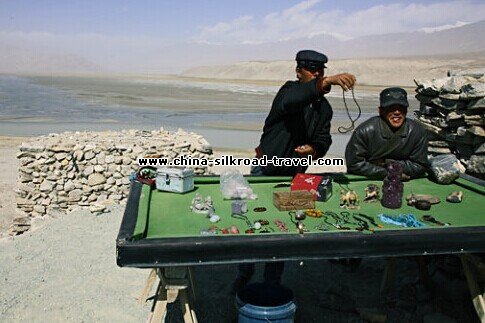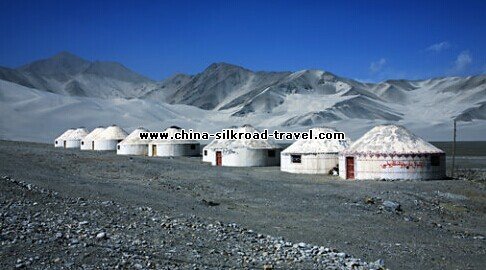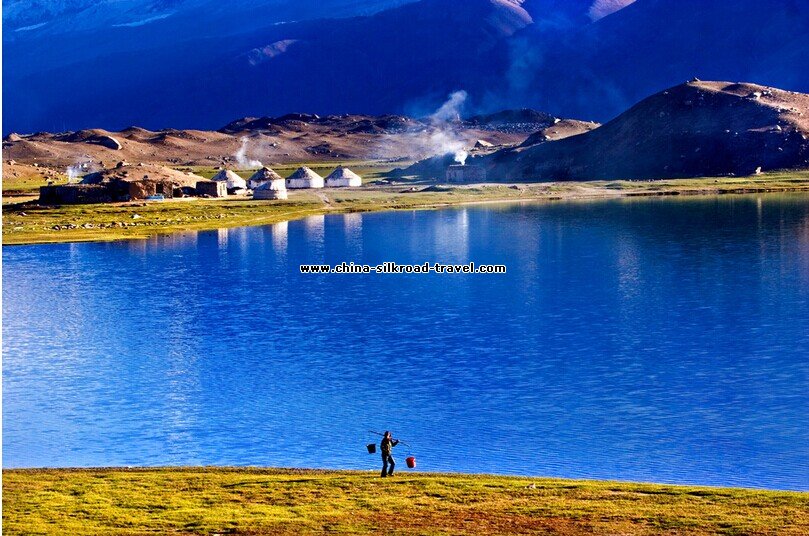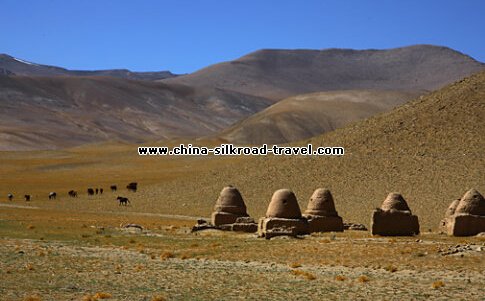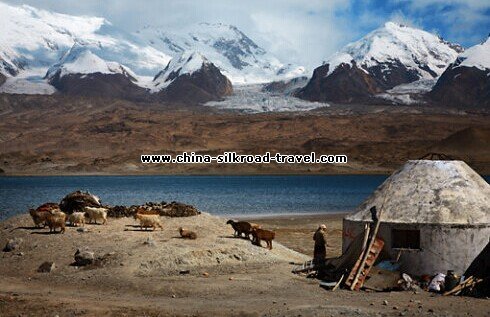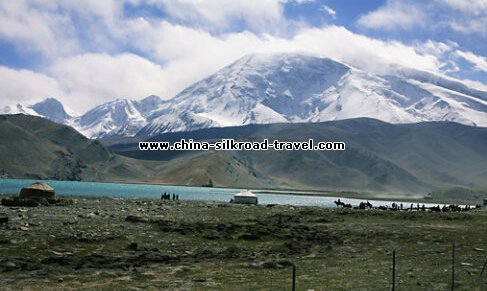 Xinjiang China Travel is specialiesed in organizing the Classic Ancient Silk Road Tour,and we are the professional Xinjiang Tour experts.We arrange both large and small group tours and specialize in vacation planning. We pride ourselves in helping people plan the vacation adventure that is right for them. Even only one person coming, we also can provide personalized service for you. With many years of experiencebehind us,we always offer the best value,most comfort and flexible tour for you,you will never feel rush and tired.