Shaanxi Provincial History Museum
As one of the significent
tour destinations along the silk road,
it the best place where you can learn the history of China and the Silk Road.
Introduction of Shaanxi History Museum:
Shaanxi History Museum
is situated on Yan Ta Road, it covers 65,000 square metres with a building area of 60,000 square metres. The newly built modern building recreates Tang-dynasty architecture and successfully reveal the history and the splendid culture of China.
What to visit in Shaanxi Historical Museum:
More 2,700 historical relics are displayed in the main exhibition hall, with an exhibition line that extends 2,300 metres. The exhibition space is divided into four parts, namely Introduction Hall, Permanent Exhibitions, Special Exhibitions, and Temporary Exhibitions.
The Shaanxi History Museum contains 115,000 objects in its collections. The more representative of these include bronzes, Tang-dynasty tomb wall paintings, terracotta statuary, ceramics (pottery and porcelain), construction materials through the dynasties, Han and Tang bronze mirrors, and coins and currency, calligraphy, rubbings, scrolls, woven articles, bone articles, wooden and lacquer and iron and stone objects, seals, as well as some contemporary cultural relics and ethnic objects.
The Permanent Exhibition Area:
The Permanent Exhibition Area mainly displays the ancient history of Shaanxi. Representative pieces from all periods have been selected to show the development of civilization in this region. The exhibition area is 4,600 square metres. It includes three exhibition rooms, divided into seven parts including the history of Zhou, Qin, Han, Wei and Jin Dynasties, North and South Dynasties, Sui and Tang dynasties plus Song, Yuan, Ming, Qing. The superlative 2,000 selected objects include:
painted Neolithic ceramics reflecting early people's living conditions and their pursuit of vibrant art forms, bronzes reflecting the rise of Zhou people, bronze weapons including swords, and statuary of horses and soldiers, reflecting the way in which Qin unified all under heaven, Tang-dynasty gold and silver objects and tri-coloured glazed pottery of the Tang dynasty,
which totally reflected the most flourishing period of feudal glory. All of this is accompanied by models of archaeological sites, and drawings, and photographs, these works are systematically exhibit the ancient history of Shaanxi from 150,000 years ago to the year 1840.
The Special Exhibition Hall:
The Special Exhibition Hall
is situated on the west side of the museum. The first two exhibitions are Shaanxi Bronzes Exhibition and Shaanxi Through the Dynasties Terracotta Masterpieces Exhibition. The area of this hall is around 2,600 square metres.
When is the best time to travel?
All seasons are suitable for indoor tourism
. Furthermore, Every spring and autumn are the best time to visit, because at that time the climate is warm and comfortable, so it is very suitable for sightseeing.
Travel tips:
1.4,000 free tickets are provided every day with its limited quantity and time (2500 tickets before 14:00 pm, 1,500 tickets in the afternoon) until they are all distributed.
2.Those with untidy clothes and bad manners and those carrying dangerous goods are not allowed to enter the Museum.
3.There are free deposit boxes in the museum, please keep the valuables by yourself.
4.In the exhibition hall, flash photographing, eating and drinking, noise and frolic are prohibited, doing something unrelated to visit are banned; behaviors such as spitting, smoking and throwing away litter are also forbidden.
5.Please take good care of the cultural relics, exhibition facilities, other public service facilities, flowers, plants, green space and so on.
The admission fees:
Free of Charge.
Opening time:
Summer: 15th March to 14th November ( 8.30 AM to 6.00 PM )
Winter: 15th November to 14th March ( 9.00 AM to 5.30 PM )
Related Articles & Posts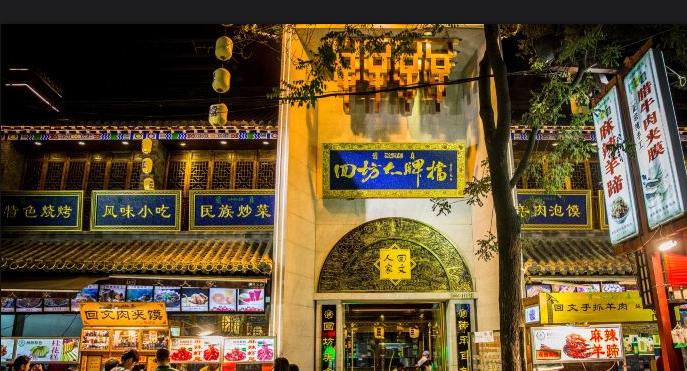 Xi'an Muslim Quarter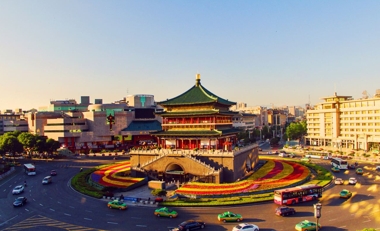 Bell Tower and Drum Tower Xi'an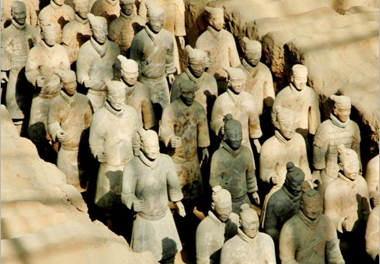 Terracotta Warriors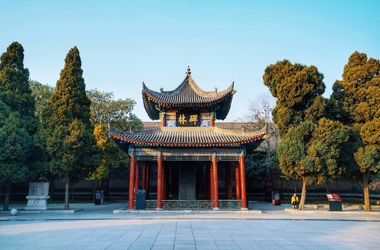 Forest of Stone Steles Museum
Recommended Silk Road Tours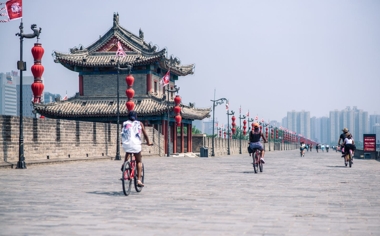 Silk Road Luxurious Travel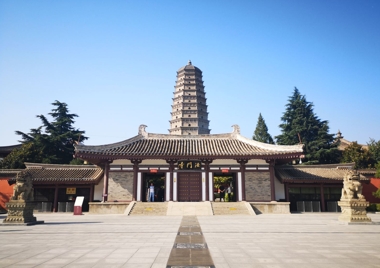 Silk Road Buddhism Culture Exploration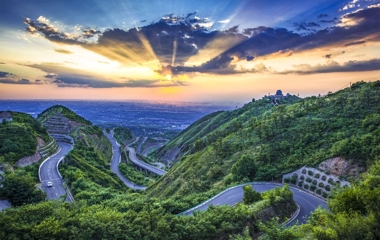 Silk Road Travel from Beijing to Bishkek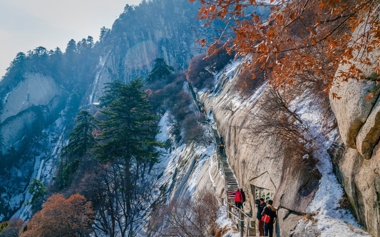 Silk Road Travel to Qinghai-Gansu and Xinjiang