Silk Road Tours in 2020
Post Time:2021-02-20 Views:
Dear Friends.
Hope you are all well! I am writing this article at home. We are still required to be at home and can not go out. But I am very confident that the Virus will be under control in Xinjiang and the other destinations of
Silk Road
very soon. Hopefully, it ends in the mid of March or the latest beginning of April. West China is far from Wuhan but still infected; all of us obliged to work from home so that the loss can be lower. It isn't very easy for the travel industry this year all around the world.
Why Take Silk Road Tours in 2020
1) It is not easy for travel agency this year, we are not as busy as ordinary and will be more concentrated on the detailed service and arrangements
2) Silk Road as the most popular route, It is very worth to enjoy for the splendid culture and history, fantastic landscape, colorful lifestyle of different ethnic groups and the delicious food in each city
3) The price of the Silk Road this year must be very affordable, you can enjoy the deluxe class or luxurious experience with budget price.
4) The guides, drivers, and the staff in the tourist sites must be more friendly and warm to you, VIP service will be enjoyed.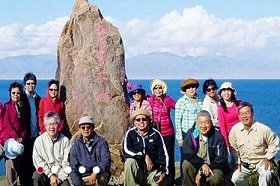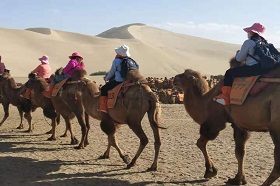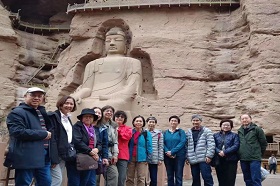 Clients in Sayram Lake Dunhuang Camel Riding Clients in Binglingsi Caves
How do we promote the Silk Road Tours in 2020
1) As the
Silk Road Travel
expert in China that we, not only operator the
silk road
in China section but also the Central Asian Countries. Each package you will enjoy a 10% discount.
2) If you take the silk road tour in China section, even our price made based on the 2nd class express train; we will automatically upgrade to first class if the group is more than 4persons.
3) The main transportation of the Silk Road in China is an express train. We will arrange a porter service available without any extra charge.
4) As we are based in Xinjiang, the effects of the Virus are very low. So if you take the north
Xinjiang Tour
with us with more than 6persons in your group, we will arrange the free culture show in the Grand Bazaar in Urumqi. And also one night 5star hotel upgraded in Urumqi for a better experience.
5) The neck pillow will be prepared without any extra charge. We will arrange free water and fruits along the road of your North Xinjiang Tour.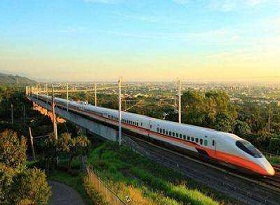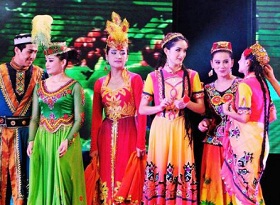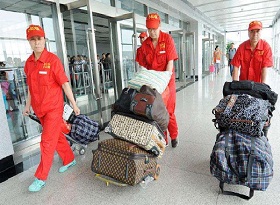 High Speed Train Culture Show Porter Service
Can we restart the year 2020? The answer is not. Then let's be positive, welcome the better 2020 now. Believe we will overcome all the difficulties and embrace the bright future. We are waiting for you and looking forward to meeting you personally.
2nd March 2, 2020, Lesley Lee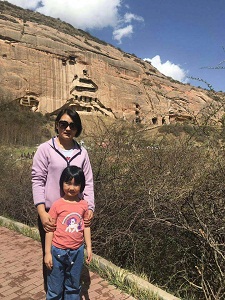 Lesley in Uzbekistan and Zhangye Mati Temple

Xinjiang China Travel is specialiesed in organizing the Classic Ancient Silk Road Tour,and we are the professional Xinjiang Tour experts.We arrange both large and small group tours and specialize in vacation planning. We pride ourselves in helping people plan the vacation adventure that is right for them. Even only one person coming, we also can provide personalized service for you. With many years of experiencebehind us,we always offer the best value,most comfort and flexible tour for you,you will never feel rush and tired.