Silk Road Travel to Dunhuang
Post Time:2019-01-02 Views:
Silk Road Dunhuang Travel Guide
Dunhuang Situated near the common boundary of Silk Road Gansu, Qinghai and Xinjiang, From Lanzhou, the capital of the province, to Dunhuang, 1137 km, according to Jiayuguan City, 383 km. The historical city Dunhuang is a renowned tourist destination famous for the Mogao Caves.
Dunhuang, long ago referred to 'Sha Zhou' (beautiful desert oasis), it was the hub of middle and eastern silk routes in ancient times. The city landmark is an attractive statue, the idea of which comes from the mural in Mogao Caves, a shrine to the culture and arts of Dunhuang. From Mt.Qilian in the south, Mt. Mazong in the north and desert from east to west, the landform of Dunhuang City is a declining basin-plain from west to northeast, high in the north and south, and low in the middle.The western cities of China, especially those in the desert, are known for their sandstorms, so tourists should protect themselves with glasses, hats and gauze kerchiefs, etc.In ancient times, Dunhuang was the center of trade between China and its western neighbors. At that time, it was the most westerly frontier military garrison in China. With the flourishing of trade along the Silk Road, Dunhuang was prompted to become the most open area in international trade in Chinese history. It provided the only access westward for the Chinese Empire and eastward for western nationalities.
If we go to Dunhuang by a road trip instead of taking a flight, we will surely suffer a long journey, but it is also interesting. The highway from Jiayuguan to Dunhuang is 383 km. Because the Gobi Desert is endless and there are no obstacles, cars can travel at a speed of 100 km/t at high speed. Often in the course of walking, the horizon ahead will appear Lake water, tree shadow scenery. Half an hour or an hour later, the lake and the trees seemed to stop at the horizon forever and could not be approached. This was mirage, a kind of illusion that appeared in the desert.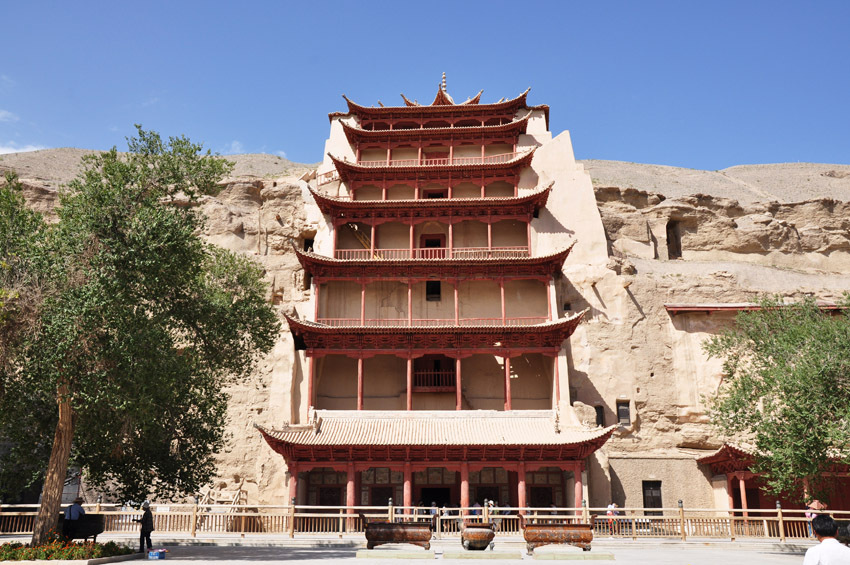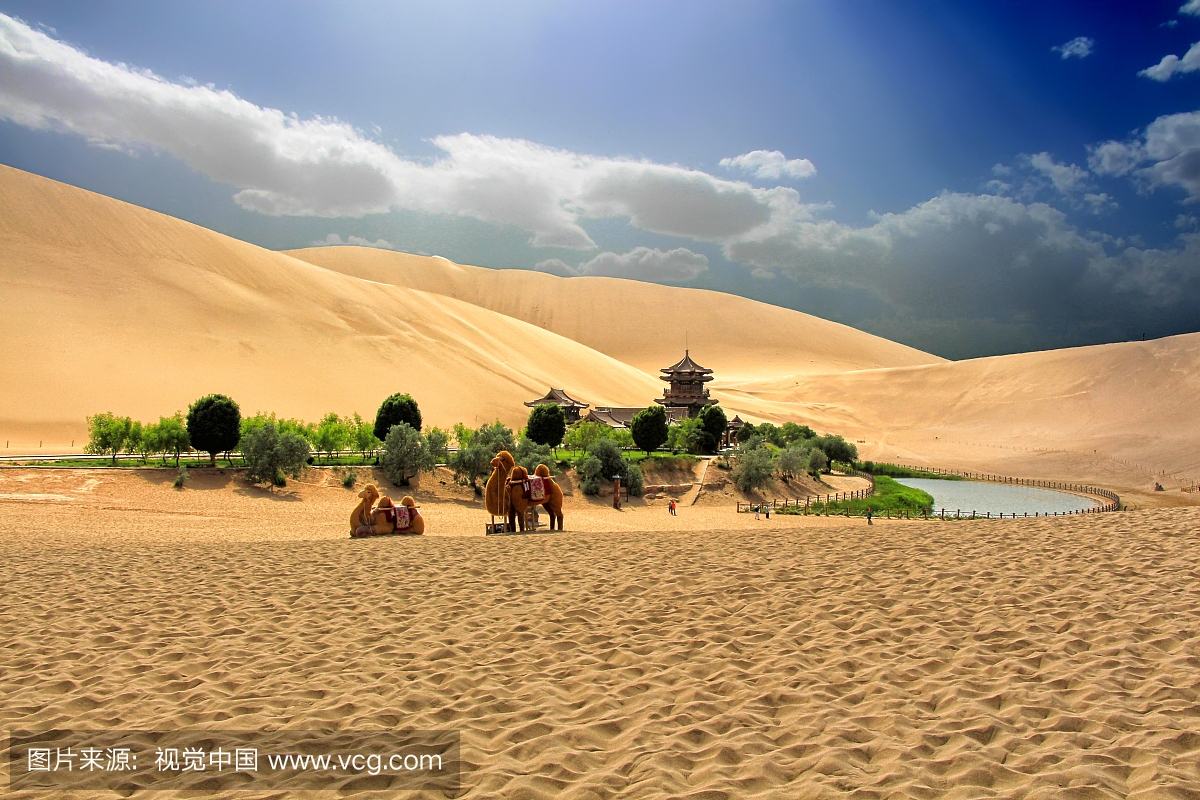 Today, Dunhuang is a typical tourist city, clean and beautiful. Because of its splendid stone caves, tourism has become an indispensable industry to Dunhuang City. Surrounding establishments include various classes of hotels and restaurants for your choosing. As well, tourism personnel are knowledgeable and well trained these days. For a western city in China, it has become more accesible for people to come and go as they please. Transportation is much more efficient, ensuring that your wonderful trip runs smoothly. May to September is the best time to visit, so be sure to plan your trip during these months. Including Dunhuang City in your tour is a decision you won't regret.

Xinjiang China Travel is specialiesed in organizing the Classic Ancient Silk Road Tour,and we are the professional Xinjiang Tour experts.We arrange both large and small group tours and specialize in vacation planning. We pride ourselves in helping people plan the vacation adventure that is right for them. Even only one person coming, we also can provide personalized service for you. With many years of experiencebehind us,we always offer the best value,most comfort and flexible tour for you,you will never feel rush and tired.