How to Plan Your Silk Road Tour
Post Time:2020-01-19 Views:
As an interconnected series of routes, the Silk Road is through Southern Asia traversed by caravan and ocean vessel, and connecting Xi'an,China with Antioch, Syria, as well as other points. Its influence carries all over the world. Today we will follow the world's oldest and most historically important trade route to take an adventurous journey, travel from Xi'an, Gansu, Xinjiang, and heading for Central Asia, to find the cultures of East and West vibrantly collide, enjoy the historical significance of the amazing Terracotta Warriors and Horses, experience the imposing desert scenery while taking a camel ride, appreciate the ancient and well-preserved Mogao Grottoes and souvenir hunting in the famous Sunday Bazaar.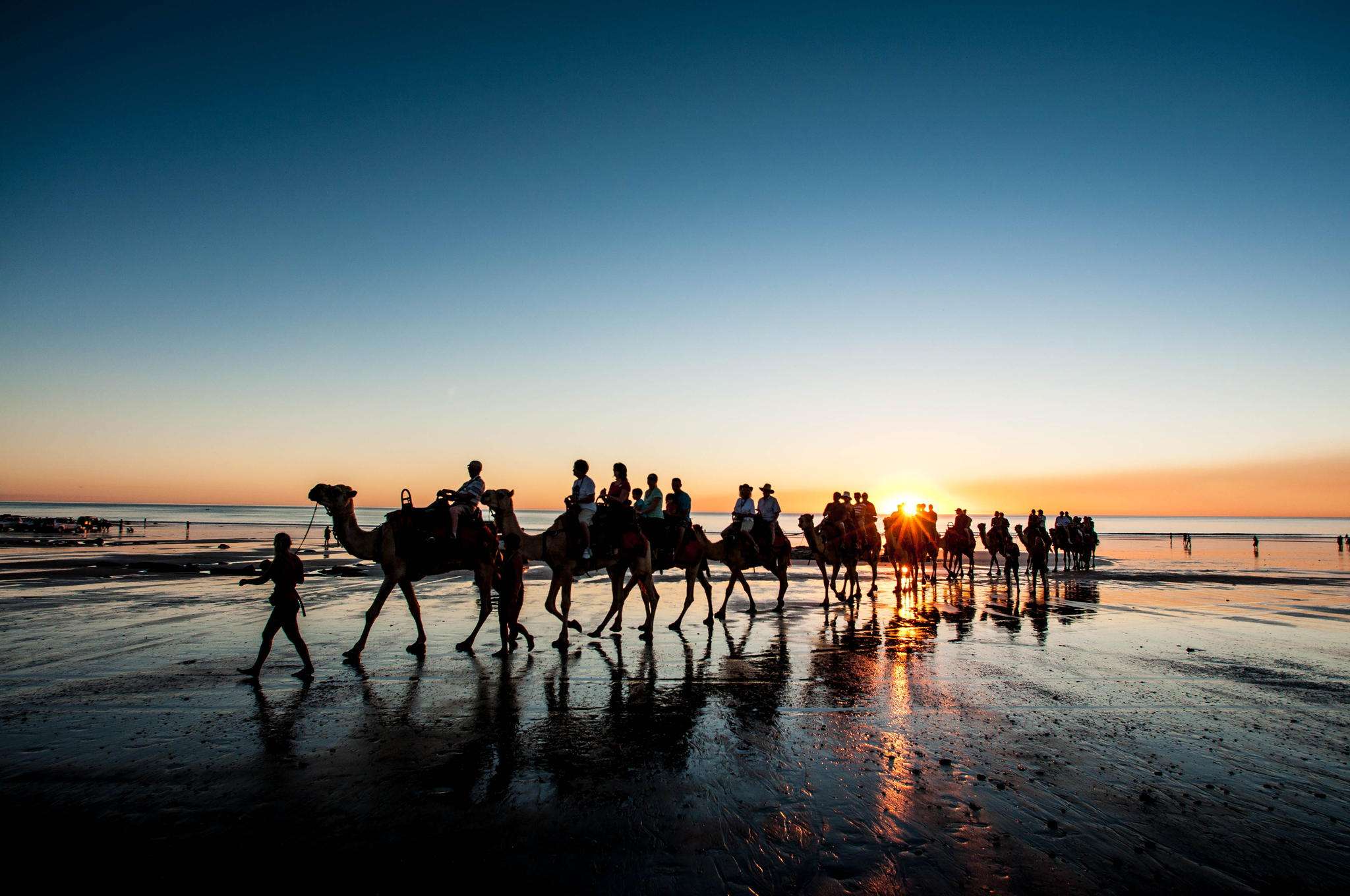 How to Plan Your Silk Road Tour?
The
Silk Road
Tour generally will take 10 to 15 days to show you the peculiar culture, history and the local folk customs, or we can also make the tour based on your travel date. And If your time is available, you can join in our small group tour, this is also a good choice to travel the
Silk Road
.
What should you visit along the
silk road
Xi'an
: Terracotta Warriors and Horses
Lanzhou : Binglingsi Thousand Buddha Temple
Dunhuang : Mogao Grottoes, Echoing Sand Mountain and Crescent Lake
Jiayuguan : Jiayuguan Pass, Weijin Tombs
Zhangye : Zhangye Danxia National Geological Park
Turpan : Tuyoq Village, Jiaohe Ruins
Urumqi : Heavenly Lake,
Xinjiang
Region Museum
Kashgar : Sunday Bazaar(Livestock Market)
If your time is enough, you can take one more day to extend the tour to Xiahe, to see the Labrang Monastery. or take two days to Taxkorgan, to explore the local Tajik's lifestyle and visit the Stone Fortress.
What is the best Time to travel the
Silk Road
The best time for the
Silk Road
Tour is the months of March to November for the pleasant weather and beautiful landscape, as well as the not too many tourists. The summer can be searingly hot. The winter is freezing. During May, the average temperature along the route is around 15C. The scenery is most beautiful during May. The accumulated winter snow on the tableland is melting. The grass is turning green. Visitors can enjoy this enchanting scenery without suffering extreme temperatures.
Suggested Silk Road Tours
8 Days Silk Road Train Tour
12 Days Silk Road Travel to Xinjiang Gansu and Qinghai
Popular Silk Road Travel Itineraries
The dining arrangements along the
Silk Road
Breakfast will arrange at the hotel where you live, it is mostly western style buffet. The hotel restaurant is not Muslim restaurant, but it is no problem to have some bread, milk, coffee, vegetables, fruits etc.
For the lunch and dinner, guide will bring you to the proper restaurant for dinner and lunch or give you instruction for dinner restaurant.
If you are a vegetarian or Muslim, don't worry, it is easy to find vegetarian and Halal food along the
Silk Road
, and our guide will help you to order what you want to eat.
Q5 : Travel facts along the
Silk Road
a) There are no elevator and lifts in some train station, and no porters can help to carry the luggage. this is a bit difficult for many people.
b) September is a tourist season for many people, but after a few months of busy work, some of the hotel and driver are already exhausted, so the service and attitude will not be as good as before.
c) There are only 6excellent English Speaking guide in Kashgar, if you book the tour late and those excellent guides are not available, we have no better choice on guide arrangements.if possible,we prefer to arrange the English Mayor student whose attitude and local knowledge are still good.

Xinjiang China Travel is specialiesed in organizing the Classic Ancient Silk Road Tour,and we are the professional Xinjiang Tour experts.We arrange both large and small group tours and specialize in vacation planning. We pride ourselves in helping people plan the vacation adventure that is right for them. Even only one person coming, we also can provide personalized service for you. With many years of experiencebehind us,we always offer the best value,most comfort and flexible tour for you,you will never feel rush and tired.