Pingshan Lake Grand Canyon
Pingshan Lake Grand Canyon
is located in
Zhangye
, northwest China's
Gansu Province
. As one of the best off the beaten path adventures in the region, the grand canyon has a wild natural beauty that is both grand and beautiful.

What to Visit in Pingshan Lake Grand Canyon?
Pingshan Lake Grand Canyon
is 56 kilometers away from the urban area. It is one of the most beautiful landscapes in the Zhangye, which is comparable to the Colorado Grand Canyon. Entering this rugged and labyrinth-like grand canyon, you will see the magnificent terrain, stone forest, the crisscross gullies, and forested peaks, that will feast your eyes.
The scenery also incorporates new highlights such as the
wonders of the stone forest, the snow-capped Gobi mountains, the primitive deep forest
, sports climbing, and ethnic customs.
Opening Hours & Admission Fee
| | |
| --- | --- |
| Opening Hours | 08:30-18:00 ( 1st January - 31st December, Monday - Sunday) |
| Admission Fee | CNY 130 ( include shuttle bus ) |
| Recommended Time For a Visit | 1-3 Hours |

The Ethnic Customs in Pingshan Lake Grand Canyon:
Tourists can experience the well-preserved traditional Mongolian customs, including ethnic etiquette, ethnic singing and dancing, ethnic costumes, ethnic food, ethnic crafts, and religious beliefs. Every year on the twenty-sixth day of the lunar calendar, a unique
Obo Festival
will hold here, so at that time, you can see the Mongolian archery, horse racing, wrestling, and other exciting sports competitions.
Geography of Pingshan Lake Grand Canyon:
Most of the rocks in the grand canyon are red. From the bottom to the top, rocks of different periods from Cambrian to Cenozoic are distributed with clear layers. Moreover, they contain the representative biological fossils of different geological ages, hence the grand canyon is also known as "living geologic history textbook."
Climate and Weather of Pingshan Lake Grand Canyon, Zhangye:
Zhangye has a temperate continental arid climate, with intensive sunshine time, sufficient light and heat resources, cold winter and warm summer, four distinct seasons plus little precipitation, and the average temperature is about seven degrees Celsius. Among them,
from June to October is the best time to travel to Pingshan Lake.
| | | | | | |
| --- | --- | --- | --- | --- | --- |
| Jan. | Feb. | Mar. | Apr. | May. | Jun. |
| -2/-15 | -2/-10 | 15/-2 | 15/1 | 25/19 | 28/14 |
| Jul. | Aug. | Sept. | Oct. | Nov. | Dec. |
| 31/17 | 30/15 | 22/5 | 15/0 | 6/-10 | 3/-16 |
Driving from Zhangye City to Pingshan Lake Grand Canyon takes about 56.5 minutes ( 58 km ).
Driving route: Starting east from Zhangye City, drive along the South Ring Road, pass the News Building on the right, go straight into Xianfu Street, drive along Xianfu Street for 1.0 km, pass the Cultural Building on the left for about 90 meters, turn right and enter West Avenue, drive along West Avenue, go straight, continue along West Avenue, take the 3rd exit toward Beihuan Road/Beidajie, turn left into Beidajie, drive along Beidajie, go straight into X214, and drive along with X214 for 1.3 kilometers, turn right, continue along with X214 for 12.3 kilometers, turn right into Y360, follow Y360 for 42.4 kilometers, and reach the endpoint.
1. The temperature difference between day and night in Pingshan Lake Grand Canyon, so tourists are suggested to bring some warm clothes.
2. Zhangye has a dry climate, so visitors should drink plenty of water.
3. There are many ethnic minorities in Zhangye, and travelers have to respect their customs and belief.
Related Articles & Posts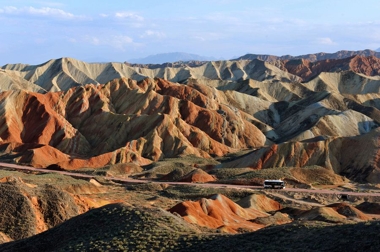 Zhangye Danxia Landform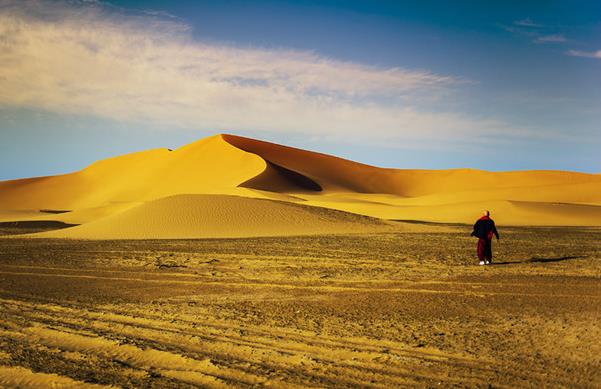 The Badanjaran Desert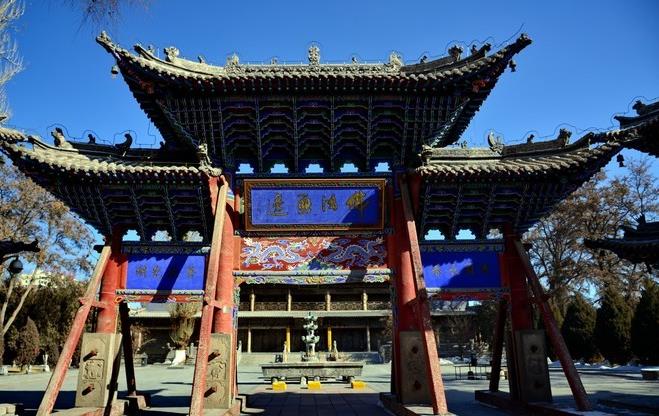 The Giant Buddha Temple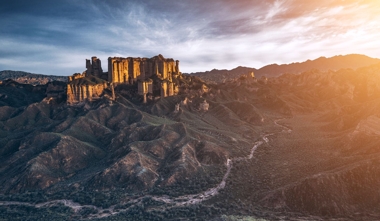 Binggou Danxia Landform
Recommended Gansu Tours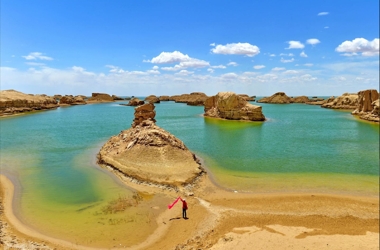 West China Travel to Qinghai and Gansu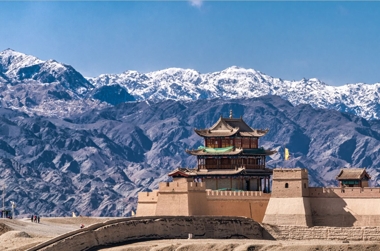 Zhangye-Jiayuguan Pass-Dunhuang Tour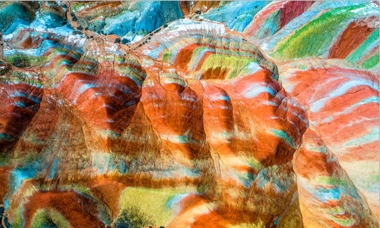 Danxia Rainbow Mountain Photography Tour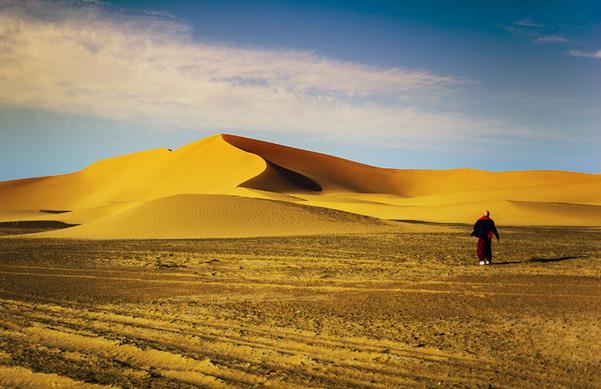 Gansu Tour and Badanjaran Desert Safari