Binggou Danxia Landform
Here you can not only visit the spectacular view of Danxia, but also take fantastic photographs. Compared with the colourful Danxia scenic spot, there are fewer visitors here, which is the best options for travelers to visit.
What to Visit in Binggou Danxia Scenic Spot?
Binggou Danxia Scenic spot
is located in Sunan Yugur Autonomous County of Zhangye, it has a typical palace-style Danxia landform. Compared with the Zhangye Danxia Geopark, the colour of Danxia is relatively simple and has little different, however the biggest feature is that the shape of Binggou Danxia Landform is quite unique, with various styles of modelling, and the scale is quite spectacular. Moreover, compared with the colorful Danxia, there are few tourists, and no noise, tourists can enjoy the peaceful and magnificent scenery.
The area of Bingou Danxia Scenic spot is very large, and developed part of the Scenic Area is about 10 kilometres. There are sightseeing buses in the Scenic Area, private vehicles are not allowed to entre the scenic area, the sightseeing bus will be parked in Xiaoxitian and Daxitian,every place have a large sightseeing area and if you would like to enjoy or shoot the magnificent scenery, you have to walk along the sightseeing trail to the mountain viewing platform to visit and shoot.
The first stop point of the sightseeing bus is the
Xiaoxitian area
, it has a walk trestle, and you can visit the sightseeing platform, it takes about an hour to visit the area. Furthermore, there are several popular scenery in Danxia landscapes, such as camel greeting, Loulan merchant camel, the root of the earth, God guard and maid worship Buddha, these landscapes are very picturesque. When you walking to the sightseeing platform at the end of the trestle road, you can enjoy the reddish Danxia landscape around you and take a panoramic picture. After the tour, you need to return to the sightseeing bus parking spot and take a bus to the next area.
Daxitian
is the essential scenic area of Binggou Danxia Landform. The main scenic spots are the Palace of Paradise, the Glazed Palace, the Buddha's Diamond, the left-handed snail and the camel's deep feeling to name just a few. The view in this area is very splendid and it is also the paradise of photographers.
The Ticket information:
Ticket: 40 RMB
Sightseeing Ticket: 20 RMB
Zhangye Binggou Danxia Tips
1. Zhangye has a dry climate and it has strong ultraviolet and sunshine on sunny days. It is suggested to prepare sunscreen and dust-proof equipment such as sunshade caps, sunglasses and headscarves.
2. Shopping in the scenic area is inconvenient, so the tourists are also suggested to take some snacks and drinks etc.
Opening time:
Peak season: 1
st
May to 10
th
October (6.00 AM to 8.00 PM)
Off season: 11
th
October to 30
th
April(7.00AM to 7.00 PM)
Related Articles & Posts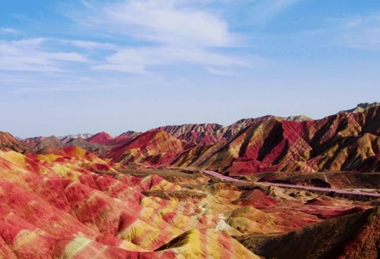 Zhangye Danxia Landform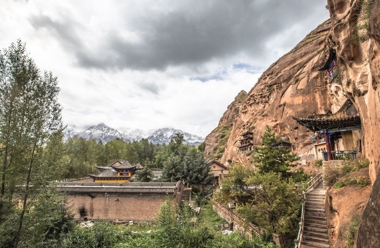 Matis Temple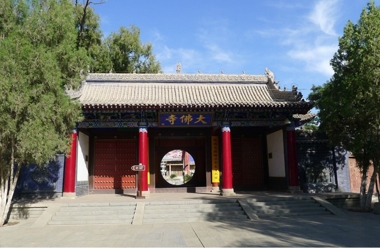 Giant Buddha Temple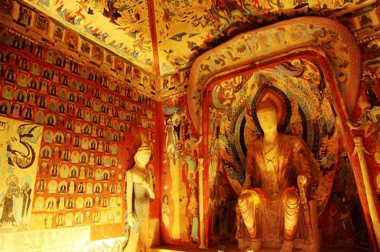 Mogao Grottoes
Recommended Gansu Tours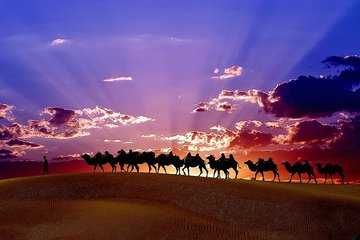 Gansu Buddhism Tour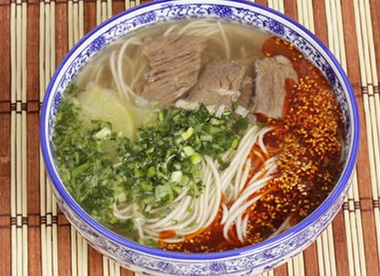 Lanzhou-Zhangye-Dunhuang Tour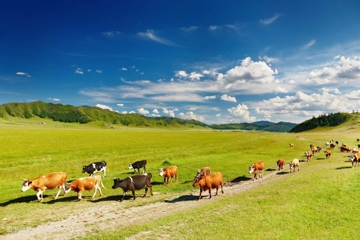 Gansu Essence Tour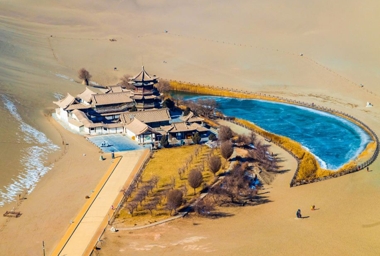 Danxia Rainbow Mountain Photography Tour