Rape Flowers in Menyuan
The spectacular scenery of golden rapeseed flowers will attract numerous visitors to
Menyuan
, a city in northwest China's
Qinghai Province
. It is the largest canola flower planting area in
China
, with a planting area of 500,000 mu, which has become a highlight of Qinghai tourism.
I have always wanted to visit the fantastic rapeseed flowers in Mengyuan, because of tasks, I had to postpone it. Actually, I have seen countless pictures of Menyuan rape blossoms on the Internet. Although this bright-yellow flowers can be found everywhere; however, the rapeseed flowers in Menyuan are quite magnificent, from
Qingshizui
to
Dabanshan
, the rapeseed flower field stretches for hundreds of kilometres, just like the golden sea. Continue to visit, you will see much magnificent natural landscapes such as cottage, blue sky, snowy mountains, and rivers, which will surely feast your eyes.
Opening Hours & Entrance Fee
| | |
| --- | --- |
| Opening Hours | 06:00-20:30 (Monday-Sunday) |
| Entrance Fee | CNY 80 ( including shuttle bus ) |
| Recommended Time For a Visit | 1-3 Hours |
Travel Stratagies of Menyuan Rapeseed Flower Field:
Tourists who would like to admire the rapeseed blossoms will usually arrive in Xining City and then head to Menyuan. Here, we have recommended three popular spots to see the rapeseed flowers:
1. About 4 kilometres southeast of
Haomen Town (the seat of Menyuan County Town);
2.
Yuanshan Mountain in Qingshizui Town
is located about 20 kilometres west of Haomen Town;
3.
The Observatory of Dabanshan Mountain
on the way from Xining to Menyuan County Town, which is about 30 kilometres away from Haomen Town.
Note:
Most tourists will choose to visit the rapeseed flowers in Qingshizui Town.
Menyuan has a plateau continental climate, with typical plateau cold temperature and humid climate characteristics. The daily temperature difference is 11.6-17.5℃, the annual average temperature is 0.8℃, and the annual average precipitation is 520 mm.
From Mid-June to 20th July is the season of rape flowering. The golden flower fields stretch for nearly 100 kilometres, which is quite splendid.
Every year from 18th to 25th July, the Rape Flower Festival will be held in Menyuan.
Annual Temperature of the Year/℃ ( High-Low )
| | | | | | |
| --- | --- | --- | --- | --- | --- |
| Jan. | Feb. | Mar. | Apr. | May. | Jun. |
| -2/-22 | -3/-21 | 7/-8 | 12/3 | 15/1 | 18/5 |
| Jul. | Aug. | Sept. | Oct. | Nov. | Dec. |
| 22/13 | 21/10 | 14/1 | 9/-2 | 2/-16 | -1/-21 |
There are two ways to get Menyuan: Trains, and Cars.
1. Go to Menyuan Rapeseed Flower Field by Train:
At present, the high-speed rail from
Xining
to Menyuan has been opened to the public, and it can be reached within half an hour, which is very convenient.
2. Drive to Menyuan Rapeseed Flower Field:
Menyuan has an excellent transportation network, and many national highways are connected with the neighbouring province and cities.
Drive to Menyuan is a wonderful experience, and the scenery along the way is also quite charming.
Xining
is about 150 kilometres away from Menyuan, which can be reached in less than 3 hours.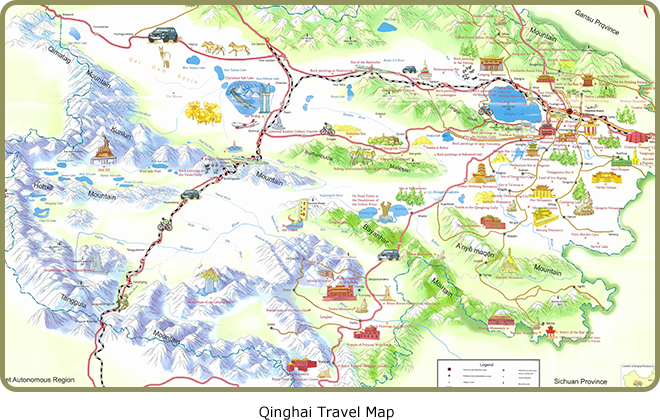 Cycling in Menyuan Rapeseed Flower Field:
Tourists can rent a bicycle at the local rental bicycle rental point and ride slowly around the rapeseed flower field.
Travel Tips of Menyuan Rapeseed Flower Field:
1.
The altitude of Menyuan is about 3,000 metres
, and some tourists may have some plateau reaction.
2. Menyuan is moderately cool in July, and the temperature is between 10 to 20 degrees. If it rains, the temperature will be very low, so travellers are advised to keep warm when visiting rapeseed flowers.
3. Menyuan is a high altitude area, so tourists are suggested to bring some sunscreen products and Ultraviolet Protection Products plus medicines.
Related Articles & Posts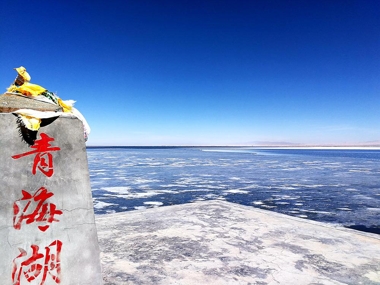 Qinghai Lake Area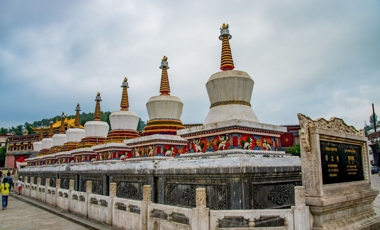 Kumbum Monastery ( Ta'er Si )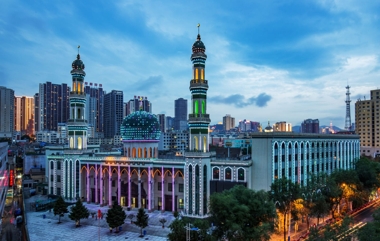 Dongguan Mosque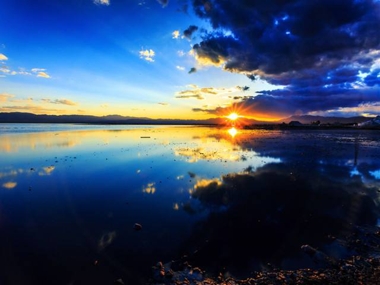 Caka Salt Lake
Recommended Qinghai Tours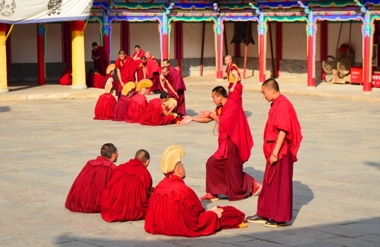 Ta'er Lamasery and Qinghai Lake Tour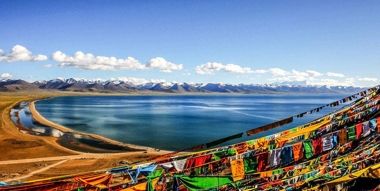 Trakking & Festival & Monasteries in Amdo Tibetan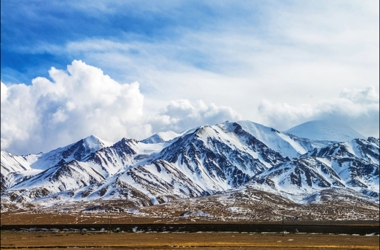 West China Travel to Qinghai and Gansu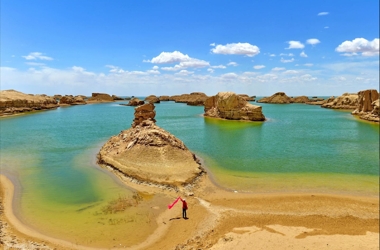 Silk Road Culture Exploration Tour