Rape Flowers in Menyuan
As one of the magnificent
tour destinations along the silk road
, where you can enjoy the largest golden rape flower fields. Although rapeseed is not rare, but Menyuan County rapeseed and southern rapeseed are completely different. From Qingshizui to Dabanshan, Menyuan rapeseed flower field stretches for nearly 100 kilometres, that is quite splendid.
Introduction of Rape flowers in Menyuan:
Menyuan Hui Autonomous County is a county under the administration of Haibei Tibetan Autonomous Prefecture in Northem Qinghai Province, which is 150 kilometres far away from Xining, the capital of Qinghai Province Menyuan county is the largest rape production base in the northern part of China and a national AAAA tourist zone. The rape fields occupy 340,000 hectares, 70 kilometres long and 30 kilometres wide.
What to visit In Menyuan?
Although the rapeseed is not rare, however Menyuan County rapeseed and southern rapeseed are completely different. From Qingshizui to Dabanshan, the rapeseed flower field of Menyuan stretches for nearly 100 kilometres. The whole rapeseed flower field is like a golden sea, continue to visit, you will see many magnificent natural landscape such as cottage, blue sky, white clouds and snowy mountains, the distant mountains and rivers, it will definitely feast your eyes.
Why is it worth to visit
Many people know rape flowers Just because of the Tour of Qinghai Lake, which is the largest inland salt lake in China, It has an altitude of 3,200 metres, Qinghai Lake attracts people by its mysterious coloring. and The beauty can be found around the lake with its purity. Around the lake is the endless outstretching of grassland and rapes, wheat fields. In the distance, countless yak sheep, cattle and horses are grazing under the white cloud-dotted blue sky. Still farther away tower the snow-capped mountains, showing a natural and harmonious picture.
In June and July,
vast rape flowers burst into bloom beside the Qinghai Lake,
the bright yellow flowers wriggling under the blue sky-It is the largest growing areas of highland rape flowers in China. So it is the important seed oil region in the northwest of China. About 400 million square meters of rape flowers blossom around Qinghai Lake area, at the foot of the Qilian mountains and Daban mountain, creating a picturesque landscape.
When is the best time to visit?
With the approaching of summer and the rising of temperature, the golden rape flowers are flourishing in Qinghai.
Among them, every June to July is the best time to appreciating rape flowers in Menyuan, meanwhile the annual Rape Flowers of Menyuan Tourism Cultural Festival will be held in July of every year.
It looks like the heaven of peace on the Qinghai-Tibet plateau. The sea of flower and folk songs have formed the specialized scene of garden on plateau, which is different from the golden rape flowers in the other places of China. The landscape is quite beautiful and the tourists will be intoxicated themselves here. The bees and butterflies are flying among the sea of rape blossoms and the land here turns golden yellow and emits a pleasant aroma, which gives tourists rich imagination and arouse their enthusiasm to write poems and draw pictures and so on.
Travel Strategies:
Visitors who would like to enjoy the rapeseed flowers in Qinghai will usually arrive in Xining first, and then go to Menyuan county to visit the rapeseed flowers.
There are three best places where you can view rapeseed flowers in Menyuan:
1. About 4 kilometers southeast of
Haomen Town (the seat of Menyuan County Town)
; 2.
Yuanshan Mountain in Qingshizui Town
is located about 20 kilometers west of Haomen Town; 3.
The Observatory of Dabanshan Mountain on the way from Xining to Menyuan County Town,
which is about 30 kilometers away from Haomen Town. However, most visitors will choose to visit the rapeseed in Qingshizui Town.
Travel Mode:
There are many ways to see rapeseed flowers in Qingshizui Town.
Based on your travel routines, tourists can choose to chartered car, sightseeing bus + charter, or sightseeing bus + bicycle.
Travel Tips:
1.The altitude of Menyuan is about 3,000 metres, and some tourists may have some plateau reaction.
2.Menyuan is moderately cool in July, and the temperature is between 10 to 20 degrees. If it rains, the temperature will be very low, so travelers are advised to keep warm, when visiting rapeseed flowers.
3.Menyuan is a high altitude area, so tourists are suggested to bring some sunscreen products and Ultraviolet Protection Products plus medicines.
The Admission Fees:
Free of Charge
, but the Flower-viewing Terrace on the top of Yuanshan will be charged.
Opening Time:
The scenery is open all day
Related Articles & Posts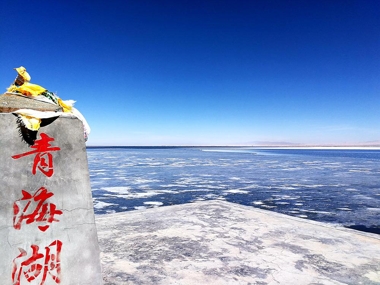 Qinghai Lake Area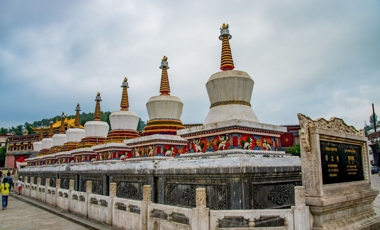 Kumbum Monastery ( Ta'er Si )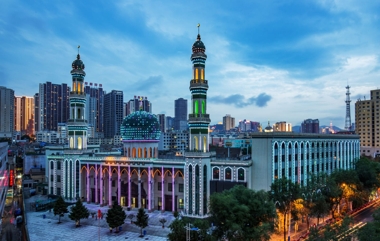 Dongguan Mosque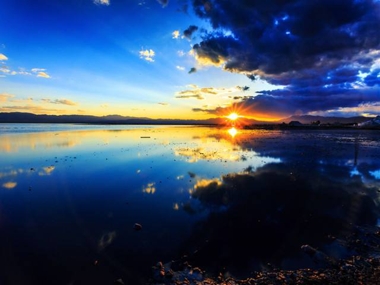 Caka Salt Lake
Recommended Qinghai Tours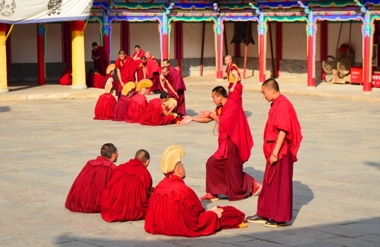 Ta'er Lamasery and Qinghai Lake Tour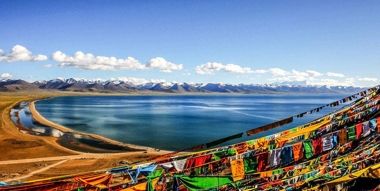 Trakking & Festival & Monasteries in Amdo Tibetan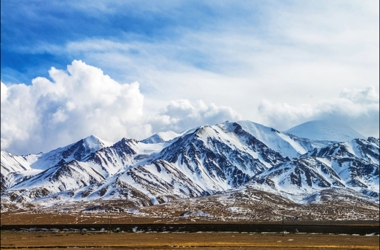 West China Travel to Qinghai and Gansu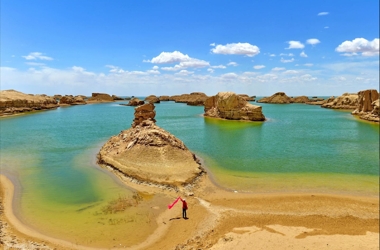 Silk Road Culture Exploration Tour