Qilian Area
Qilian Area
belongs to the Haibei Tibetan Autonomous Prefecture of
Qinghai Province
. It is adjacent to the
Gansu
Hexi Corridor
, the ancient
Silk Road's
central passage in the north. Meanwhile, Qilian county is also the best place where you'll be able to have them all. Along with the mesmerizing landscape, it offers an escape from the hustle and bustle of big cities.
Are you curious about the wonders in Qilian Area in Haibei but don't know where to go? Here, we have recommended some stunning scenery, including Zhuo'er Mountain, Qilian Mountain Grassland, and A'Rou Grand Temple, to name just a few.
After a four-hour drive, we arrived at
Zhuo'er Mountain
, with an altitude of 4300m, the mountain showcases the typical characteristics of the Danxia landform. The combination of crimson sandstone and green grassland forms a unique landscape with sharp color contrast.
Qilian Mountain Grassland
is highly recommended for travelers who want to enjoy the natural scenery. Qilian Mountain Grassland belongs to a high-altitude plateau, with an average altitude of 4,000 meters to 5,000 meters, its topography has created a beautiful multi-dimensional picture.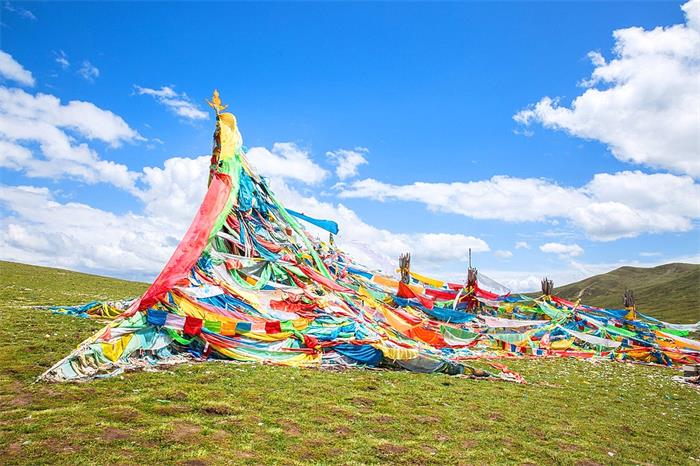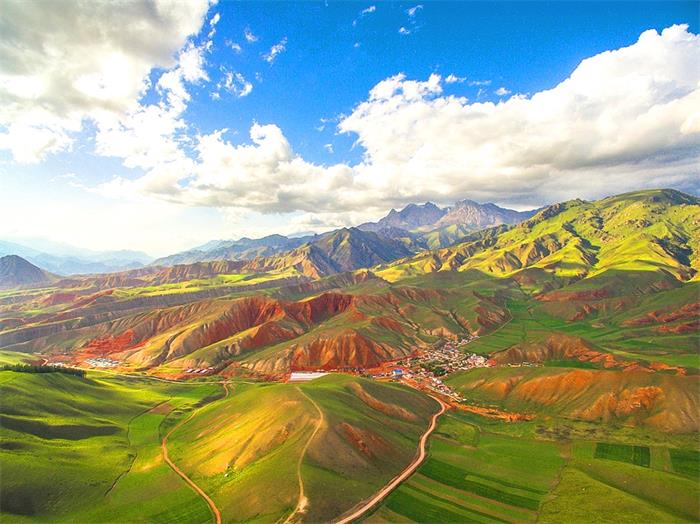 About 31.4 kilometers away from Zhuo'er Mountain and 48 kilometers from Qilian Mountain Grassland, lies another tourist destination -
A'Rou Grand Temple.
As its name suggests, tourists will pass here when they are visiting Qilian Mountain and Menyuan. The monastery has the traditional Tibetan courtyard-style architecture; visitors can stroll through the temple and visit the pilgrimage.
Rape Flowers in Menyuan:
The breathtaking scenery of bright-yellow flowers will attract numerous visitors to Menyuan, a city in northwest China's Qinghai Province. Menyuan County is the largest canola flower planting area in China, with a planting area of 500,000 mu.
From Mid-July to 20th July is the season of rape flowering
. The golden flower fields stretch for nearly 100 kilometers, which is quite splendid.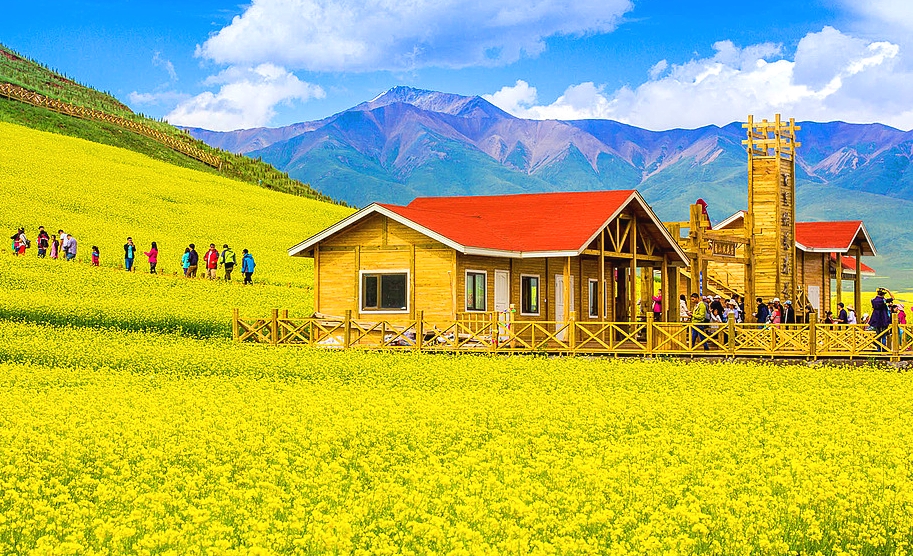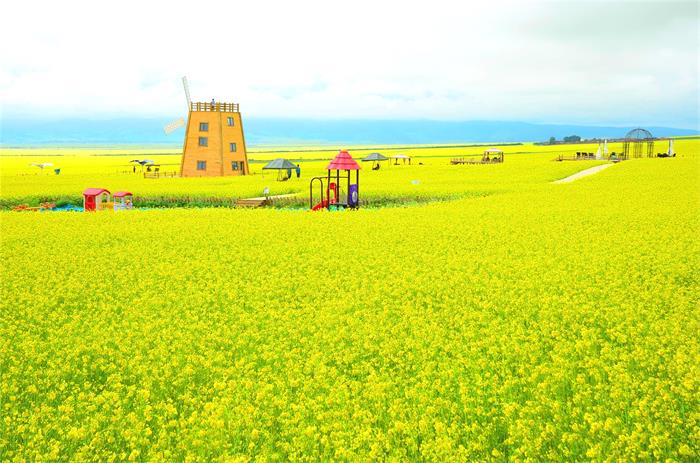 Qilian Area has a typical plateau continental climate with an average temperature of 1°C and an annual rainfall of about 420 mm. Due to Qinghai-Tibet Plateau's influence on the atmospheric circulation, the humid airflow from the southeast monsoon in the summer can extend from north to west. In winter, it is affected by the dry and cold air in Inner Mongolia and the cold airflow in NW China, which causes the temperature drop in winter.
| | | | | | |
| --- | --- | --- | --- | --- | --- |
| Jan. | Feb. | Mar. | Apr. | May. | Jun. |
| -2/-22 | -3/-21 | 7/-8 | 12/3 | 15/1 | 18/5 |
| Jul. | Aug. | Sept. | Oct. | Nov. | Dec. |
| 22/13 | 21/10 | 14/1 | 9/-6 | 2/-16 | -1/-21 |
Qilian has an excellent transportation network, and many national highways are connected with neighboring provinces and cities.
* Driving from Xining to Qilian takes about 4 hours and 52 minutes ( 280 km ).
* Driving from Menyuan to Qilian takes about 2 hours and 41 minutes ( 170 km ).
* Driving from Zhangye to Qilian takes about 3 hours and 33 minutes ( 198 km ).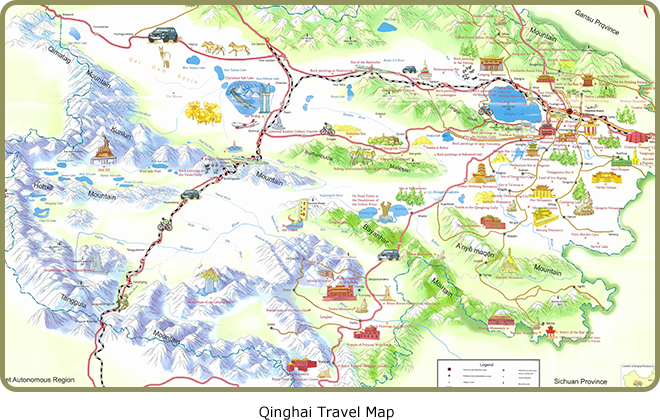 Altitude:
Qilian County is sitting on the hinterland of the middle Qilian Mountains, with an average altitude of 3169 meters in the territory and a county seat of 2787 meters above sea level.
History:
"Qilian" is the ancient Huns, meaning "Tianshan," is a natural barrier in the north of Qinghai ( the land of Qiang Nationality in ancient times), it was an essential route to the
Silk Road
.
Population & Ethnic Groups:
Qilian County has 50,000 people, including 15 ethnic groups, including Han, Tibetan, Hui, Mongolian, and Salar.
Related Articles & Posts
* Qinghai Lake Area
* Amdo Tibetan-Huangnan & Guoluo
* Qinghai Trekking Adventure
* Qinghai and Gansu Highlights Tour