Gansu Province Zhangye Danxia Park Tour Guide
Post Time:2018-12-26 Views:
Gansu
Province Zhangye's colorful Danxia and Ice Valley Danxia, which is more worth going?
Gansu
Province Zhangye Danxia Geopark commonly refers to
Gansu
Province Zhangye Danxia Geopark, located In Linze County of Zhangye City, this Danxia is famous for its beautiful colors and looks like a palette. Another Danxia is Ice Valley Danxia, which is located in Sunan Yugur Autonomous County. The color of Danxia is not as beautiful as the colorful Danxia, but it has a variety of shapes and is rare to see. These two Danxia are relatively close. They can take a taxi, about 30 minutes' drive. You can watch the colorful Danxia one afternoon and the sunset the previous day, and the next day you can go to the Ice Valley Danxia, the tickets are both 40 yuan.When does Danxia looks best?
Undoubtedly, the best time for colorful Danxia is when it is rainy and sunny, when it is washed by rain, the color is more bright and distinct. But it is too late to clear up.
And in a day, when the sun rises and sets, the effect is the best, so there is the rule of re-entering the garden the next morning. But the sunrise light is weak, and backlight, scenery at sunset is way better.What characteristics does each Colorful Danxia viewing platform have?
No. 1 viewing platform, also known as seven-coloured Yunhai platform, No. 1 is the largest, where you can see scallops, monks worship Buddha and so on.
No. 2 viewing platform, the colorful fairy platform, has some backlighting at sunrise. You can experience helicopters here.
No. 3 viewing platform, the colorful screen platform, is said to be used in the National Geographic magazine.
No. 4 viewing platform, Colourful Rainbow platform, is recognized as the most beautiful, most suitable for viewing at sunset, you can see the scenery of Daoshan Fire Sea. There are Chibi the Great Wall,
silk road
and so on.
No. 5 viewing platform, colorful embroidery platform, during sunrise, here is a bit backlight, here can see the red and white strip Danxia, which looks like raw meat.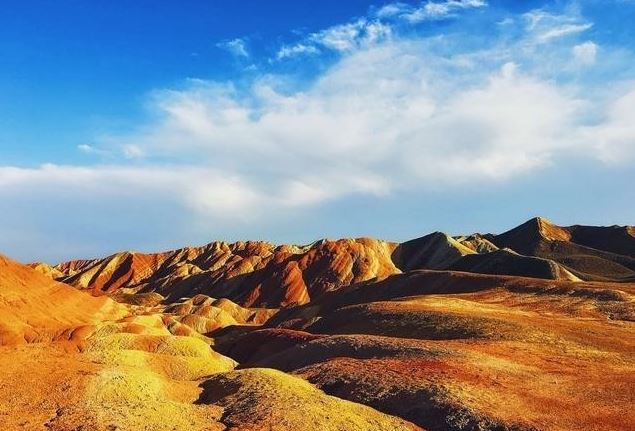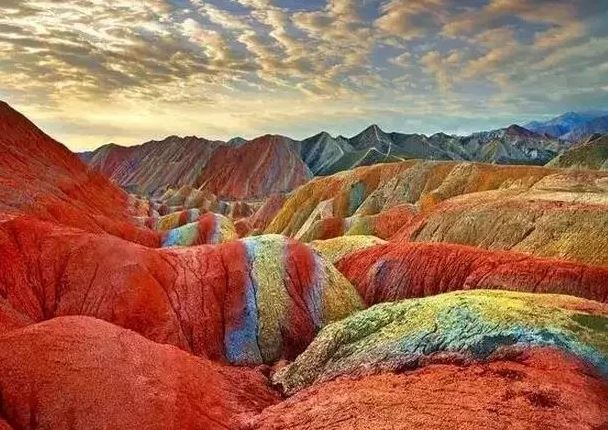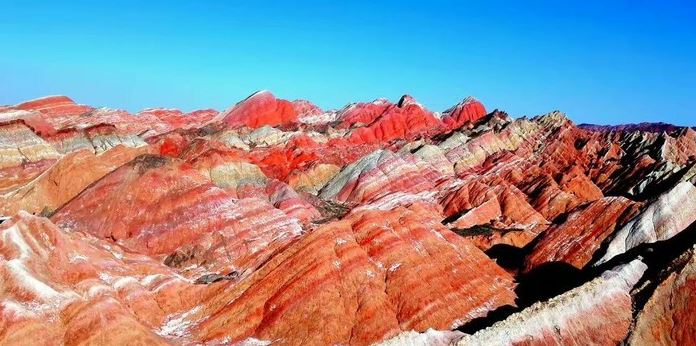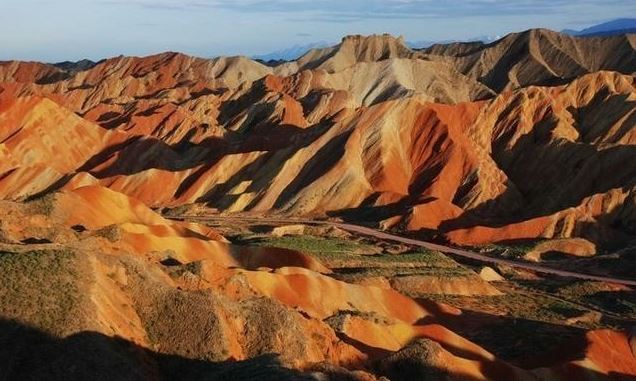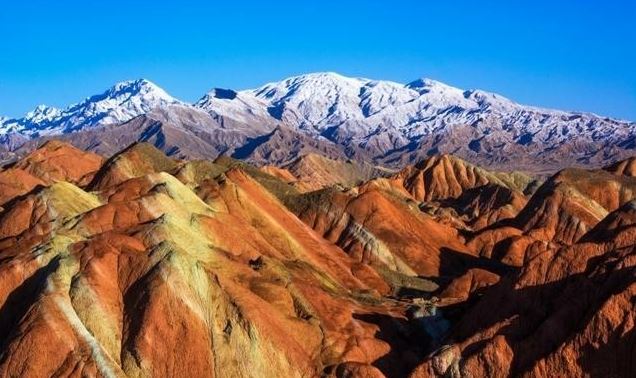 Xinjiang China Travel is specialiesed in organizing the Classic Ancient Silk Road Tour,and we are the professional Xinjiang Tour experts.We arrange both large and small group tours and specialize in vacation planning. We pride ourselves in helping people plan the vacation adventure that is right for them. Even only one person coming, we also can provide personalized service for you. With many years of experiencebehind us,we always offer the best value,most comfort and flexible tour for you,you will never feel rush and tired.