Xi'an Beiyuan Men Islamic Street
Post Time:2018-12-26 Views:
Beiyuan men Islamic street is a famous gourmet street in Xi'an. The north courtyard gate of Hui's Street was the local authority of Qing Dynasty. It was named Beiyuan because the governor Yamen of Shaanxi was in the north of Drum-tower. In the late 1990s, some Hui people rented houses and managed food and beverage in this street, since then Beiyuan Gate became Hui street.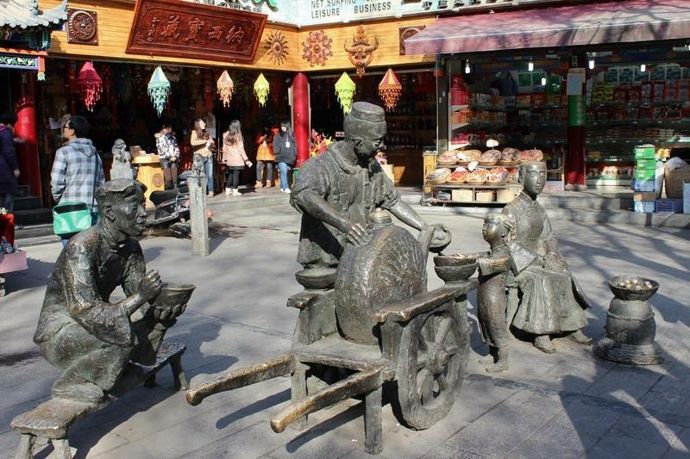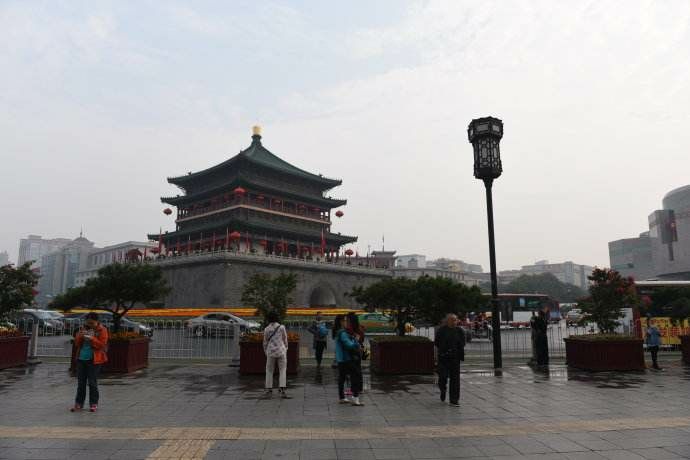 Beiyuan men Islamic street is located in Lianhu district, Xi'an city , about 500 meters long, moving north and south. It is characterized by bluestone paving, tree-lined, and it has many Ming and Qing buildings on both sides, the restaurants and utensils are operated by Hui people. There are 10 different mosques, while the most famous one is Huajuexiang mosque. When you walking on the block, you can see some commercial outlets which combined traditional Chinese architecture style with Muslim architecture plus ethnic costumes, handicrafts, Muslim non-staple food, restaurants and Hui snack shops to name just a few.
Although it is a well-known gourmet street, but the local residents have always regarded it as a main place for snacks, shopping and entertainments, especially in night market. In fact, the whole "Huifang" area is full of Muslim restaurants, including some China's time-honored shops and restaurants. in addition to the Beiyuan Gate, Daxuexi Lane, Xiyang City, it is also include some large area such as Dapiyuan, Dongyang City, Beiguangji Street, Qiaozikou, and so on. The old Xi'an people called this area "Fangshang", in Fangshang you can explore the people's real life in Xi'an.
Xi'an Huimin Street, a paradise of dainty street, it mainly sells pastry, dry fruits, preserves and some famous local snacks, such as Roujiamo(Chinese Hamburger), Liangpi(Cold noodles with sesame paste), Yangrou Paomo(Pita Bread soaked in Lamb Soup) and Biang Biang noodle and so on, however most of the restaurant are always packed out.

Xinjiang China Travel is specialiesed in organizing the Classic Ancient Silk Road Tour,and we are the professional Xinjiang Tour experts.We arrange both large and small group tours and specialize in vacation planning. We pride ourselves in helping people plan the vacation adventure that is right for them. Even only one person coming, we also can provide personalized service for you. With many years of experiencebehind us,we always offer the best value,most comfort and flexible tour for you,you will never feel rush and tired.