Westward Dissemination of Paper-making Technology
Post Time:2020-01-28 Views:
Paper-making technology in China first appeared during the Western Han Dynasty. Cai Lun, an Eastern Han eunuch improved the technology which facilitated its further extension. Westward dissemination of Chinese paper was very early. Primitive hemp paper produced during the Han Dynasty has been discovered in Dunhuang and western Gansu. It is generally believed that paper-making technology was introduced to Central Asia during the Tianbao Period of the Tang Dynasty under the reign of Emperor Xuanzong (742-756). Tang Dynasty paper-making artisans first made paper in Samarkand where it became a paper manufacturing center outside the Chinese territory. In 794, a paper mill was set up in Baghdad, capital of the Dashi Kingdom(Arab Empire), inviting Chinese paper-making artisans to serve as advisors. Since then, paper mills also appeared in Yemen, Damascus and other Arab districts and cities.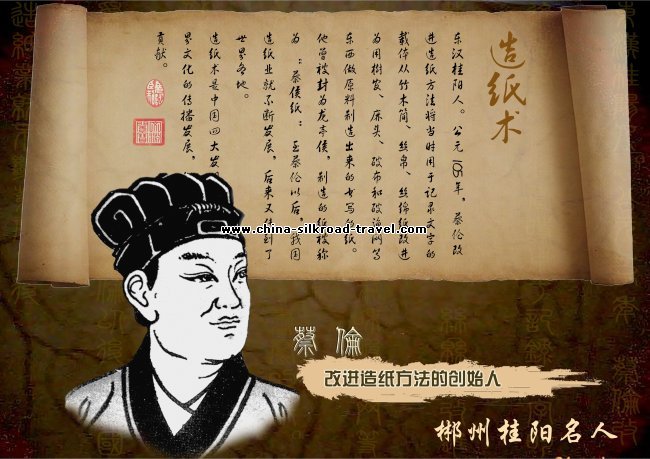 By the end of the 9th century, Chinese paper-making technology was introduced to Egypt and not long after Chinese paper replaced the local straw paper. During the 12th century, Chinese paper-making technology spread from North Africa to Spain and France. Nuremberg of Germany also built its first paper mill in 1391. The invention of paper and its westward dissemination produced an immeasurable impact on the development of the European civilization in modern times.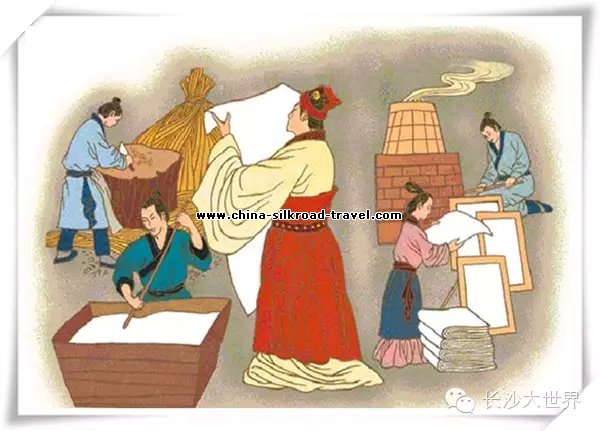 Xinjiang China Travel is specialiesed in organizing the Classic Ancient Silk Road Tour,and we are the professional Xinjiang Tour experts.We arrange both large and small group tours and specialize in vacation planning. We pride ourselves in helping people plan the vacation adventure that is right for them. Even only one person coming, we also can provide personalized service for you. With many years of experiencebehind us,we always offer the best value,most comfort and flexible tour for you,you will never feel rush and tired.