Travel Experience From Xi'an to Kashgar I
Post Time:2018-12-28 Views:
Sun set over sand dunes on the Silk Road study tour ( Contributed by our client: Linden Vargish)
The saying that anticipation is better than realization was soundly disproved for the 15 participants in the FOM Silk Road Study Tour from 23rd September –4 October. Our already high expectations were raised even further by tour leader Patricia Welch, whose own erudition and enthusiasm motivated each of us research our chosen topics thoroughly and accurately. In addition to detailed handouts and copious recommendations of reading material and websites provided by group leader, each participant wrote a paper, and gave a Power-Point presentation or prepared a podcast , for the group's enlightenment. These presentations were exceptional, with each tour participant delving deeply into the chosen research topic.
Very early on the morning of 23rd September the group met at Changji International Airport for a Silk Air flight to Chengdu, where we made a quick visit to the Jinsha Museum before catching an afternoon flight to Xi'an, the real start of our Silk Road adventure. Over the course of 12 days, we travelled to Dunhuang, Turpan, Urumqi, Korler, Kuqa, Aksu and Kashgar, by plane, bus and train, before returning to Chengdu and then home to Singapore.
Our progress on the strand of the Silk Road that skirts the northern rim of the Taklamakan Desert was replete with visits to archeological sites(Gaochang and Jiaohe), enriched by statues and murals in ancient Buddhist grottoes(Mogao grottoes and Kizil caves), studded with breathtaking scenery,(Dunhuang, Flaming Mountains, the "moonscape" between Korler and Kuqa, and enlivened by history(Chinibagh in Kashgar). We also visited a "living museum" where we learned aboutthe

Karez,

the ancient irrigation system that carries snowmelt from mountain ranges many hundreds of kilometers distant, continuing to support most of the agriculture in and around the oases and making possible the cultivation of the abundant grapes and melons for which the region is famous. The buildings for drying grapes, with their latticed brick walls, were a common sight in the oases areas. We bought many bags of raisins, currants and sultanas, most of which were consumed on the spot or on the bus, but a few of which made it back to Singapore.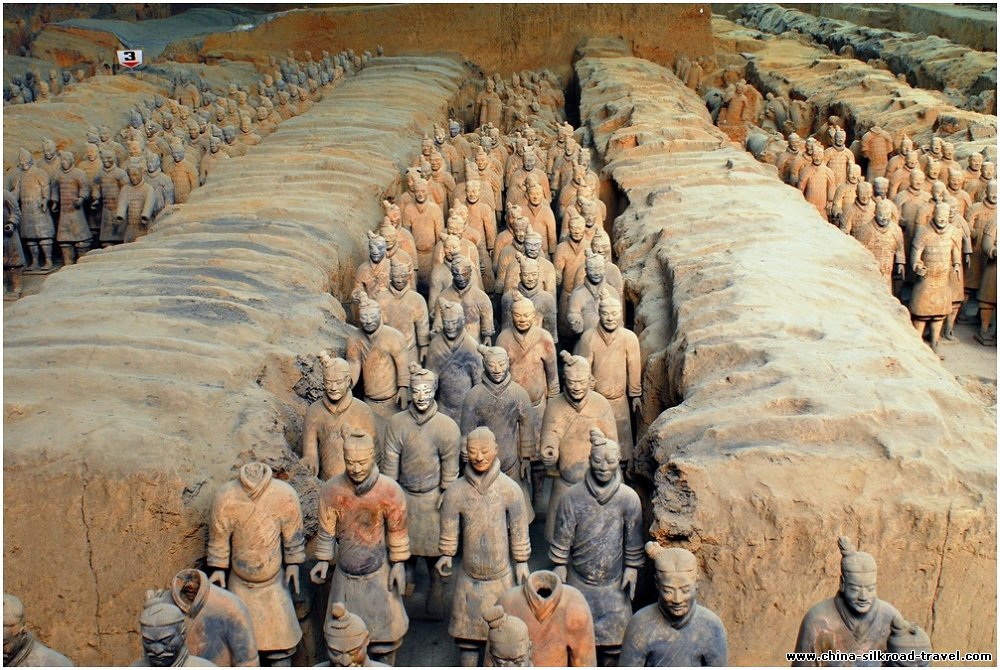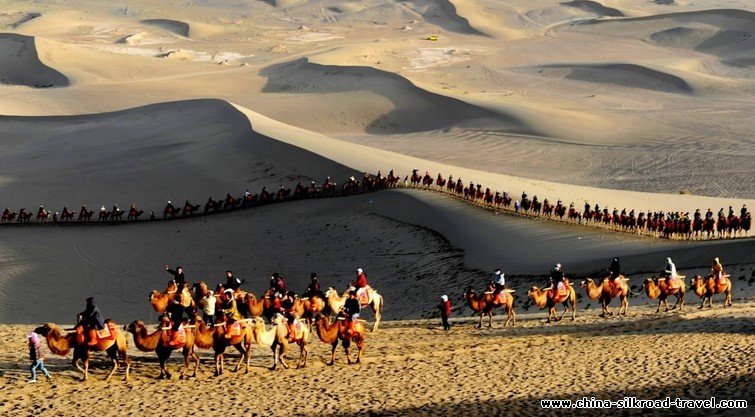 I asked tour members about their most memorable experiences on this journey of many memories. Dunhuang stood out, perhaps because it was there that we first glimpsed the desert and saw the dunes at their most beautiful. Wrote one tour member"…the view from the roof terrace of the Dunhuang Silk Road Hotel. We could see the massive and beautiful sand dunes of the Taklamakan Desert immediately in front of us, seemingly beckoning us onward along the old Silk Road…Dunhuang was just as I had imagined, romantic and filled with promise and hope." Perhaps I should add that the spectacular and romantic view was enhanced for some by a few or gin and tonics, although even those who "made do" with cocktails of freshly squeezed watermelon juice were equally enthralled by the dazzling setting, complete with hang gliders silhouetted against the dunes as we watched the sunset from the roof terrace of that splendid hotel.

Xinjiang China Travel is specialiesed in organizing the Classic Ancient Silk Road Tour,and we are the professional Xinjiang Tour experts.We arrange both large and small group tours and specialize in vacation planning. We pride ourselves in helping people plan the vacation adventure that is right for them. Even only one person coming, we also can provide personalized service for you. With many years of experiencebehind us,we always offer the best value,most comfort and flexible tour for you,you will never feel rush and tired.