Essence of Spring-Apricot Blossom Festival Tour 9 Days
Post Time:2019-02-13 Views:
Spring is in the air so come and smell the Apricot. During the Spring, Xinjiang is more beautiful to visit when the apricot blossoms. Enjoy all of our best destination through Taxkorgan county, Turgen Vally Yili, Turpan and Urumqi during this wonderful time of year.

Taxkorgan County
Some people say, travel to Xinjiang, the most impressive is Taxkorgan, a peaceful city in Xinjiang, also called "The place where don't lose anything". Here you can't see hurried footsteps, the entrance of the building can hardly see the billboards and commercial sighs. Everything is quiet, no more messy and unorganized. There is almost no large shopping malls, only daily necessities.
Tuergen Valley
Located in Xinyuan County, Yili, close to the border of Kazakhstan, Apricot Valley has for years been attracting intrepid tourists who are eager to catch a glimpse of the majestic sea of pink and white apricot blossom that arrives every spring. The county has the largest apricot forest in Xinjiang and if you want to see it for yourself then you're in luck.
Turpan- Oasis in the Gobi Desert
Lying in the mountain basin at the east of the Tianshan Mountain in the central-eastern part of Xinjiang, Turpan has been the transportation hub linking the Central Plains with Central Asia, as well as southern Xinjiang with northern Xinjiang since ancient times. Naturally Turpan has always been an important town on the ancient Silk Road.
Urumqi
As the capital city of Xinjiang Uygur Autonomous Region, Urumqi lies on the northern foothill of the middle section of the Tianshan Mountain, southern edge of the Junggar Basin. It is a major city on the north route of the Silk Road as well as the center for economic and cultural exchanges between the East and the West. The name "Urumqi" was an ancient Junggar Mongolian, meaning "beautiful ranch".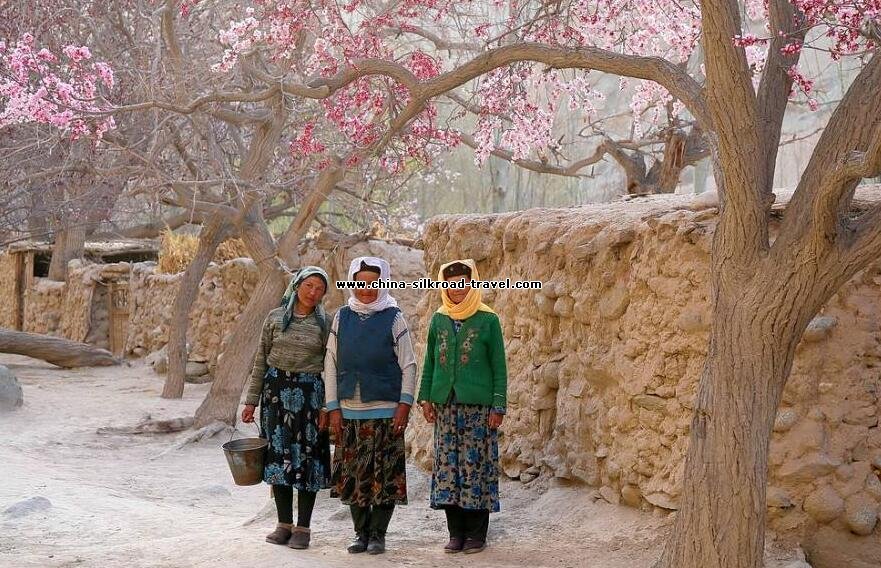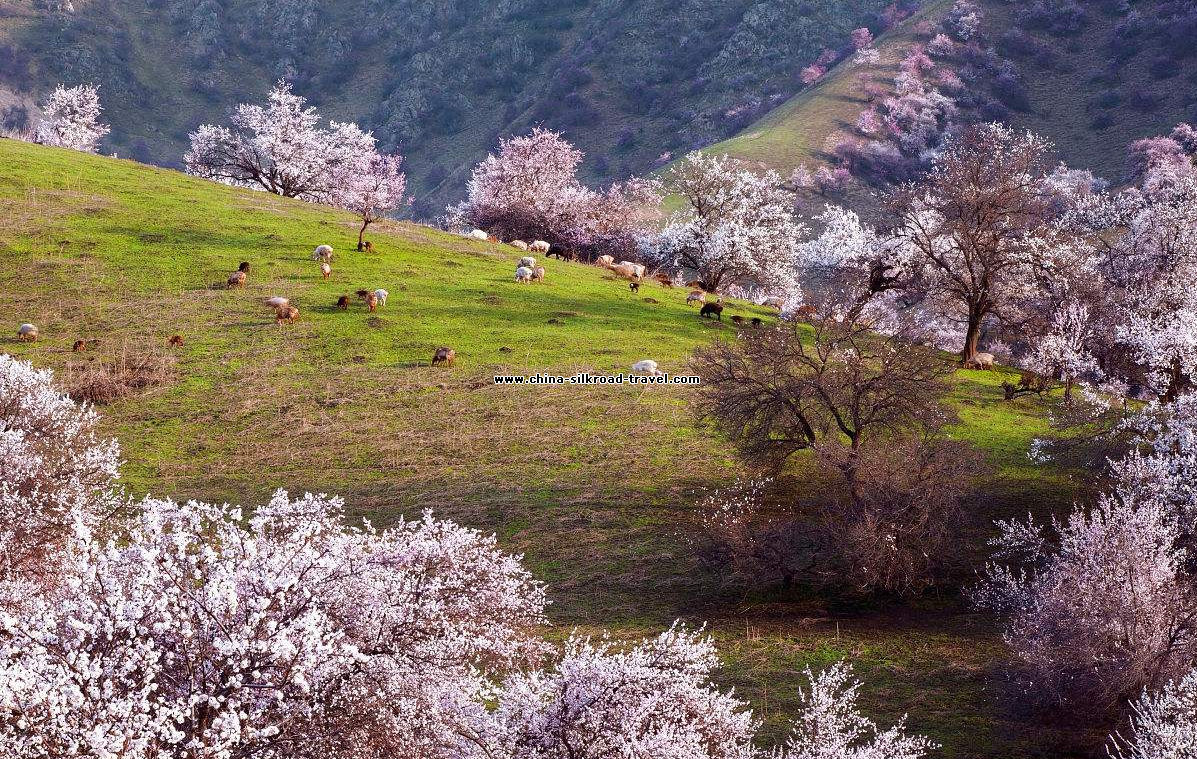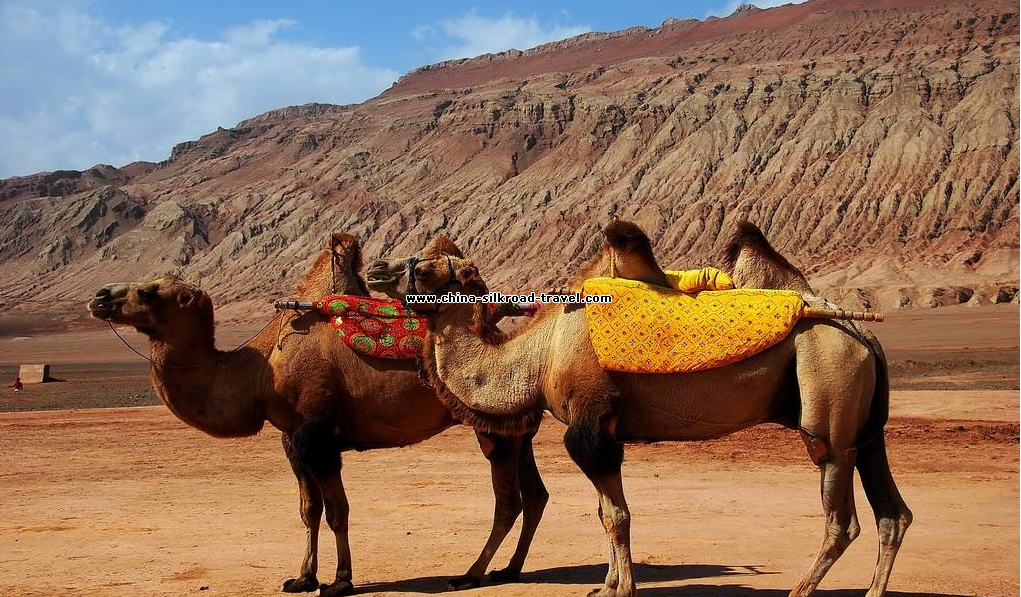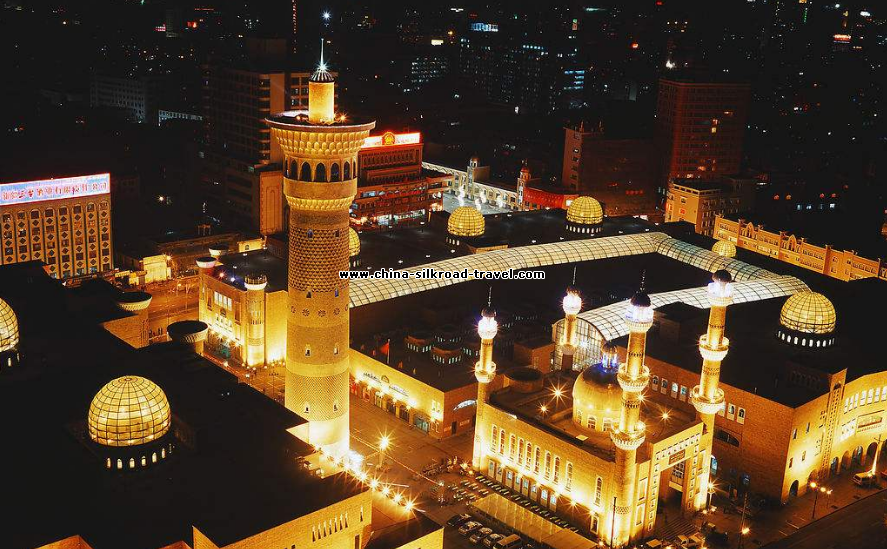 Tour Information


*
Tour Style: Culture, Photography, Folklore
*
Travel Date: 10th- 19th April 2018
*
Destination: Kashgar,Yili,Turpan,Urumqi
*
Small Group Join in Tour: Maxim 6Persons
*
Price: 1460usd/pp. comfortable 4star hotel
Itinerary
10th,April: Arrive at Xinyuan

Please arrange for the international flight to get to Xinyuan County, Yili. you can take the flight to Urumqi and then continue the flight to Xinyuan County from Urumqi airport. We will meet you at the airport, transfer you to the hotel and check you in. The rest of the day will be your free time to do a little exploration at your leisure.
Overnight in Xinyuan Moonlake hotel
11th,April : Xinyuan

Turgen Valley (30kms, 40mins driving)
In the morning, we will be visiting the
Apricot Blossoms
, which is located in Tuergen Township in Xinyuan County, close to the border of Kazakhstan, Apricot Valley has for years been attracting intrepid tourists who are eager to catch a glimpse of the majestic sea of pink and white apricot blossom that arrives every spring. After that we will drive back to Xinyuan for rest.
Overnight in Xinyuan Moon lake hotel
12th,April : Xinyuan

Bole (367kms, 5hrs driving)
After breakfast start our trip to Ili Valley, and take the excursion tour to 
Sayram Lake
, known as the last drop of tears of the Atlantic. Later on, we head to
Guozigou Valley,
which is length of 28km along the road Wu, the general direction in Iraq, is the ancient Silk Road in Xinjiang, North Road.
Overnight in Bole Abi Lake Hotel
13th,April :Bole

Urumqi(500kms,8hrs)

flight to Kashgar
Breakfast at the hotel, your guide and driver will meet you at the hotellobby. Then drive back to Urumqi, enjoy the very beautiful Lake-Sayram Lake which is the Pearl of Xinjiang. Upon arrival, transfer to the airport to catch your flight to Kashgar.
Overnight in Kashgar Qinbagh Hotel
14th,April : Kashgar

In the morning, we will be visiting the
Idigar Mosque
, It is the largest Mosque in China and most famous one in Xinjiang. Then we'll visit the
Apak Hoja Tomb
, which is the holiest place in Xinjiang and an architectural treasure. Afterwards, your guide and driver will take you to visit the
Handicraft street and Old Town
, explore the special culture and life way of local people in Kashgar.
Overnight in Kashgar Qinbagh Hotel
15th,April : Kashgar

Taxkorgan(320kms,6hrs)
Morning we will head to visit the
Sunday Bazaar (livestock Market)
with farmers and buyers arriving by donkey cart, truck, bicycle, horseback, motorbike or on foot, with their animals. It's loud, lively and cheerful as they arrive, eat breakfast, set up their animals and check out the action. Then driving on the China and Pakistan highway to visit the
Karakul Lake
and enjoy the Pamir landscape. drive to Taxkorgan for rest.
Overnight in Taxkorgan Crown Hotel
16th,April : Taxkorgan

Kashgar(300kms, 5hrs)

to Turpan
After breakfast we will be visiting
Stone Fortress
,and walk around the pastureland to see Local Tajiks customs. You also can enjoy the Apricot in Taxkorgan. Afternoon, you will back to Kashgar. After dinner, transfer to the train station, and take the soft sleeper train to Turpan.
Overnight on the soft sleeper train
17th,April : Turpan

Morning arrive at Turpan, we will meet you at the train station and take you to visit the
Tuyoq Valley,
constructed in eastern and western cliffs in Tuyoq valley . more than 40 caves, there are 10 preserving murals.
Karez Well
, which is a special irrigation system in desert areas.
Sugong Minaret
, the largest Islamic minaret in China built in 1778.
Overnight in Turpan Huozhou Hotel
18th,April : Turpan

Heavenly Lake(300kms,4hrs)

Urumqi
In the morning, your guide and driver will pick you up from the hotel, take you to visit the
Jiaohe Ruins
—with a history of 2,300 years lies between two rivers on a loess plateau atop a cliff of over 30m. It is one of the best preserved ruins of its ancient era in China. Then driving to Fukang and visit the
Heavenly Lake
, a picturesque Alpine lake, 2000m up in the Tianshan mountain range.
Afternoon, back to Urumqi, visit the
Xinjiang International Bazaar
, the largest bazaar in Urumqi. You'll find a bustling market filled with fruit, clothing, crafts, knives, carpets and almost anything that you can imagine.
Overnight in Urumqi Yilite Hotel
19th,April : Urumqi

Your destination
You will arrange the international flight on your own. We will transfer you to the airport to take your flight.
Inclusion
√ Private Transportation with good AC (7-18seats)
√ Excellent English speaking guide service
√ 4star hotel with breakfast listed in the itinerary (two persons shared one room)
√ All the Entrance fee listed
√ Soft Sleeper train from Kashgar to Turpan
√ Half Board Meals (8lunches)
√ Goverment tax and Travel Insurance
√ Visa support letter if necessary
Exclusion
* Flight to Xinyuan and leave from Urumqi
* All the Dinners
* Personal expenses and gratitues to the guide & driver

Travel Tips
WHAT TO BRING
1. Alight weight jacket, as the temperature can change greatly between day and night and for visiting the mountain areas.
2. Comfortable shoes for walking, i.e. sports shoes or low-heeled shoes.
3. Sunscreen, lip balm, sunglasses, hat, scarf umbrella for protection and moisturizer because the air is very dry in the desert areas.
4. Bring some medicine for diarrhea and heat stroke.
5. Your own medicine if you are on medication.

TIME DIFFERENCE
There is 2hrs time difference between Xinjiang and Beijing, but the official time in Xinjiang is still Beijing Time.

INFORMATION
ELECTRICITY,The power supply is 220/240 volts. Please bring an adaptor as the electrical socket is as follows.
LIQUIDS SECURITIES,Any liquids, aerosols and gels in passengers' hand luggage will be limited to 100ml per item. The size of the container larger than 100ml will not to be acceptable, even though partially filled.
RESTRICTION ON HAND LUGGAFE Passengers are allow to bring only one (1) piece of hand luggage into the plane cabin and it must not exceed 56cm by 36cm by 23cm and the weight must not exceed 5kg.Additional items like ladies handbags, collapsible baby Strollers, laptops, shopping bags for items bought at airports and crutches are allowed

Below are items NOT permitted into the cabin of the aircraft:
Toy or replica guns (plastic or metal), catapults, household cutlery, knives with blades of any length paper knives, razor Blades, tradesmen's tools, scissors/nail clippers, knitting needles, sporting bats billards/ snookers, pool cues, all sharp & Pointed subject and hypodermic syringes (will be allowed it produce document/s from doctor for medical need on board the Aircraft, Should you bring any of the above restricted items, it should be packed into your check-in luggage to avoid any inconveniences upon check-in.
Check in luggage,Baggage allowance: Each person is allowed to check-in 2 pieces of baggage with weight not exceeding 23 kg per bag.

POWER BANKS
Articles containing lithium batteries such as power banks, the primary purpose of which is tc provide power to another device, are permitted in hand-carry luggage only
REMARKS: PIEASE DRINK PLENTY OF WATER & EAT MORE FRUITS TO PREVENT DEHYDRSTION IN DESERT AREAS.

Xinjiang China Travel is specialiesed in organizing the Classic Ancient Silk Road Tour,and we are the professional Xinjiang Tour experts.We arrange both large and small group tours and specialize in vacation planning. We pride ourselves in helping people plan the vacation adventure that is right for them. Even only one person coming, we also can provide personalized service for you. With many years of experiencebehind us,we always offer the best value,most comfort and flexible tour for you,you will never feel rush and tired.