Southern Silk Road Travel
Post Time:2019-01-02 Views:
Southern Silk Road Travel - Hui, Tibetan history and culture, grassland scenery tourism line
Linxia Hui Autonomous Prefecture is located 150 km south from Lanzhou, and the 278 km south from Lanzhou is Silk Road Gannan Tibetan Autonomous Prefecture. This route is the southern line of Gansu's three main tourist routes: east, West and south.
This is a tourist line that integrates Islamic culture, history, relics, folk customs and grassland scenery. From this trip 700 km, we can reach Jiuzhaigou, Sichuan Province, where the natural scenery is peculiar and magnificent; from the northwest trip 343 km, we can reach Xining, Qinghai Province.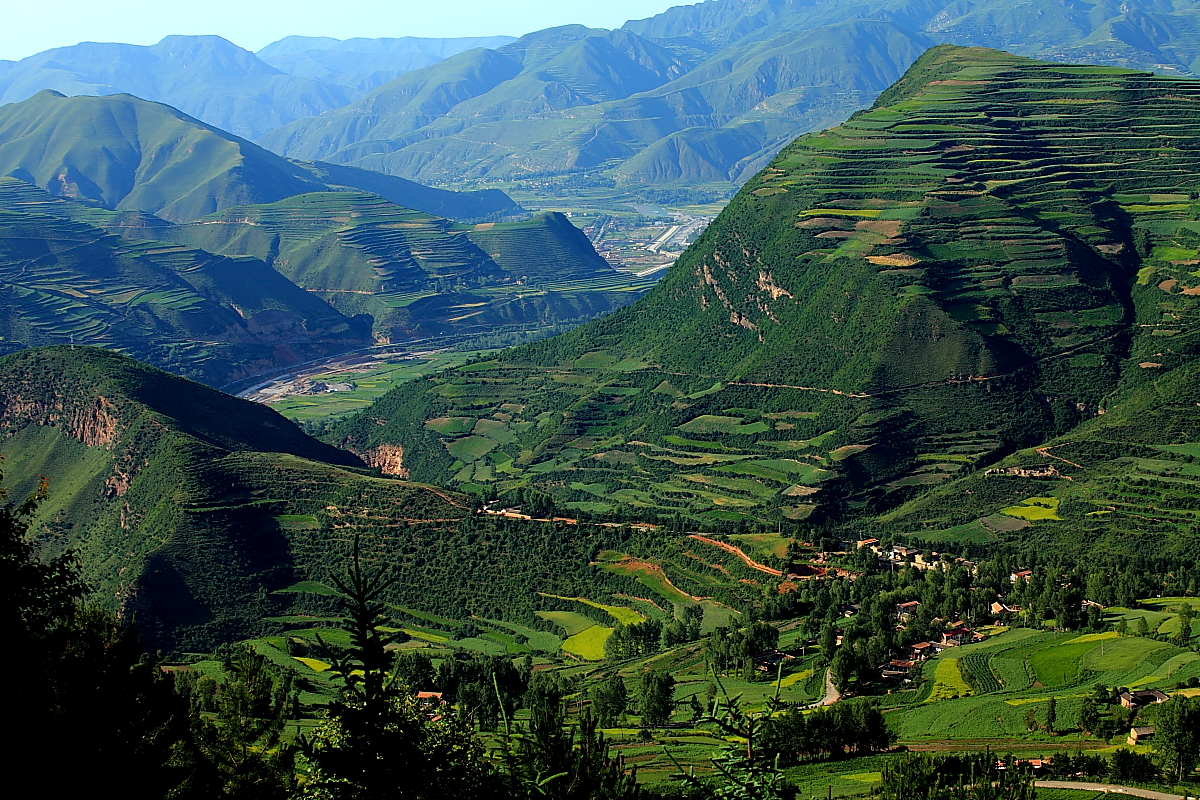 Silk Road Travel design
Line one: Lanzhou - Yongjing County - Linxia - Xiahe - Maqu - Sichuan Jiuzhaigou - Chengdu City
Line two: Lanzhou - Linxia - Xiahe - Lu Qu - Jiuzhaigou - Chengdu
Muslims full of local customs: Linxia Hui Autonomous Prefecture
Linxia mosque, there are roughly two architectural styles, the dome corridor pillar type, the Arab flavor is very strong; or the Chinese classical style, painted buildings with carved beams, cornices with warping angle.
The famous local arts and crafts include Hezhou brick carving and Baoan waist knife.
Flavor snacks: yellow wine, and hand Hand-grasping mutton.
Travel time: Summer
Travel essential: umbrellas, rain shoes, thin sweaters.
Short term travel recommendation from Linxia to surrounding areas
A line Linxia Nanguan mosque - Gongbei - Hongyuan - Dong Gong - Folk Custom House - snack street savors 1 days of flavor
B line Linxia - Song Ming Yan - Lotus Hill 2 days tour
C line Linxia - Jishi Gorge - Meng Da Heavenly Lake 1 days tour
The great Gongbei is located in the northwest of Linxia City, was built in the Qing Dynasty, Kangxi. There are four courtyards: East, West and northeast. Courtyard is complete with pavilion and square, they are made of brick and wood mixture. There are Shizifang, South Hall, Living Room, Hall, Permanent Pavilion, North Pavilion, Flower Pavilion and so on. Red pillars on the eaves are copies of Chinese ancient buildings.
Hongyuan is a park built in 1958 with an area of 60 mu. Garden Pavilion, pavilion, water Pavilion, long corridor are connected. Han woodcarving, Hui brick carving and Tibetan paintings are skillfully integrated here, accompanied by bonsai, painting and calligraphy, flower beds, flower beds and other arts. It can be said that he is a garden built on the basis of Linxia's 500-year history of gardening.Lotus Hill is a branch of Min Mountain, with a peak of 3577m. The Lianhuashan National Nature Reserve in Gansu Province is located at the junction of Linxia Hui Autonomous Prefecture, Gannan Tibetan Autonomous Prefecture and Dingxi three cities, Kangle, Lintan, Zhuoni, Weiyuan and Lintao, with a total area of 11691 hectares and a forest coverage rate of 63.6%. The Nature Reserve belongs to the natural ecosystem category of forest ecosystem type, and its main protection object is forest ecosystem and its biodiversity. The important ecological barrier in southeastern Gansu is the important water conservation forest of Taohe River, the first tributary of the Yellow River, and the important biodiversity protection and research base in Northwest China. It is also the home of Lotus Mountain Huaer, a famous national 4A scenic spot and world intangible cultural heritage in Longshan.

Xinjiang China Travel is specialiesed in organizing the Classic Ancient Silk Road Tour,and we are the professional Xinjiang Tour experts.We arrange both large and small group tours and specialize in vacation planning. We pride ourselves in helping people plan the vacation adventure that is right for them. Even only one person coming, we also can provide personalized service for you. With many years of experiencebehind us,we always offer the best value,most comfort and flexible tour for you,you will never feel rush and tired.