Silk Road Reopens to Cultural Exchanges
Post Time:2018-12-28 Views:
  BEIJING - Exchanges between China and Turkey began more than 2,000 years ago as a result of the ancient Silk Road.
  To commemorate 40 years of diplomatic relations between the People's Republic of China and the Republic of Turkey and to develop cultural ties between the two countries, events for the Year of China in Turkey are set to create the ambience of a new silk road.
  With the theme of Charming China, Home of the Silk Road, activities will showcase colorful contemporary Chinese culture and modern China after the reform and opening-up.
  With a gala show, A New Message from the Silk Road, the 2012 Year of China in Turkey opened in Istanbul on Dec 12. Events held throughout the year will involve literature, arts, cultural legacy, films, education, acrobatics and puppetry, and will be held in Istanbul, Ankara, Izmir, Bursa, Antalya, Mersin and Trabzon as well as in other provinces.
  Colors From the Silk Road, an exhibition featuring 60 contemporary Chinese artists, was held at CerModern, Ankara's modern art museum. Ertugrul Gunay, Turkey's culture and tourism minister, was quoted as saying at the opening of the exhibition that "This year Turkey will become the home of Chinese arts."
  The historic Topkapi Palace in Istanbul, former home of the Ottoman sultans and now a museum that houses the largest collection of Chinese porcelain outside of China, will play host to hundreds of Chinese antiques. The highlight will be the Terracotta Warriors. This will mark the first time that these priceless national treasures have traveled to the country.
  In May and July, the Shanghai Dramatic Arts Center and the dance troupe of Shanghai Normal University will fly to Turkey to participate in cultural festivals.
  The Chinese Acrobatic Group also performed on stage in the northwestern province of Bursa as part of a world tour. The group, established in 1950, has toured more than 80 countries and has won 18 gold medals. This is the group's second appearance in Turkey.
  According to Bengu Yigitguden, counselor of the Turkish embassy in Beijing, activities and cooperation in the field of culture are the most important means to better know and understand each other, and this reflects positively in foreign policy, trade, tourism and economics.
  Six Chinese government representative teams have visited Turkey since 1983 and seven cultural ministers of Turkey have visited China in return.
  Xinjiang Cultural Week and Henan Cultural Week were held in Turkey in 2006 and 2007, introducing local Chinese culture to Turkish people.
  Such a high level of cultural exchange is further evidence of the strategic partnership between the two countries, which was announced in October 2010 during a visit to Turkey by Premier Wen Jiabao. This relationship has raised echoes of the historical links that existed between China and Anatolia from ancient times, links that included the legendary Silk Road
  Li Changchun, a senior official of the Communist Party of China, made a goodwill visit to Turkey in April 2010, expressing the wish to build Chinese cultural centers in Turkey. China is also considering launching more Confucius Institutes in Turkey to teach Chinese language and culture. Currently, Turkey runs two Confucius Institutes, one in Ankara and one in Istanbul.
  In 2013, China will host a series of events for Turkey Culture Year. Turkish artists will visit China, which will offer Chinese artists the chance to follow developments in Turkish arts.
  China Daily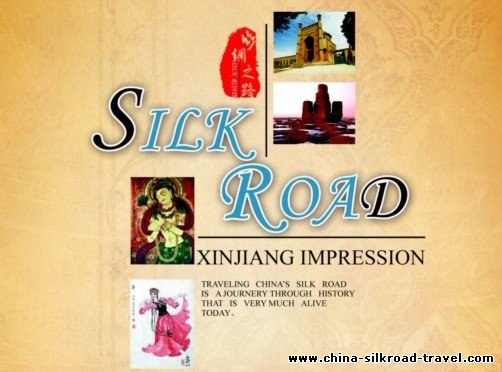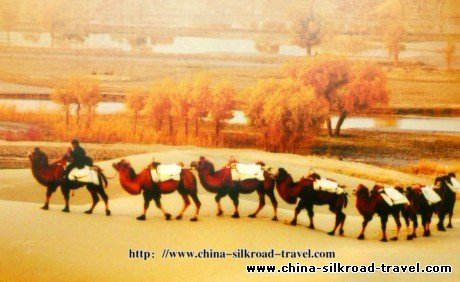 Xinjiang China Travel is specialiesed in organizing the Classic Ancient Silk Road Tour,and we are the professional Xinjiang Tour experts.We arrange both large and small group tours and specialize in vacation planning. We pride ourselves in helping people plan the vacation adventure that is right for them. Even only one person coming, we also can provide personalized service for you. With many years of experiencebehind us,we always offer the best value,most comfort and flexible tour for you,you will never feel rush and tired.