Silk Road Express Train Tours
Post Time:2020-03-10 Views:
With the development of The Belt and Road, more and more friends are intetrested in the
silk road
tour. While Silk Road is more expensive than the other routes in China, we created the Silk Road Bullet Train Tours which is very comfortable, saving time and economy. We have many bookings of this route who are senior travelers, the problem we have to deal with are their luggages. How they can board on the train without luggage prolem? How they will not miss their train without guide escorted to the train platform?
As the reliable travel agency and responsible tour operator. I personally checked every platform along the silk road which involved in our silk road bullet train tour. Some fresh idea come out and all of your who take the tour with us will have easier and happy holiday.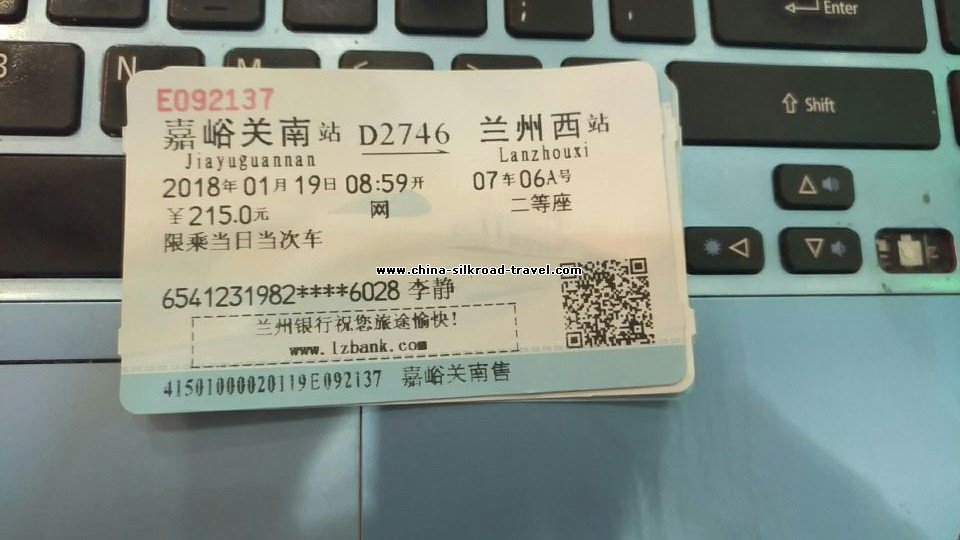 First of all, there is English announcement in every train station which is very helpful for our clients so that they can board on the train conveniently.
Second, there are no elevator in some train station, we have to arrange porters for luggage. Such as Zhangye, Jiayuguan, Liuyuan.
Third. Lanzhou and Urumqi are quite easy, especially the Lanzhou west station. Elevator are runing all the time. While there is elevator in Turpan station, but works occasionally.
Forth, Consider on the good experience, we will always book first class train for everybody for there is no big difference with 2nd class train.
The last one is very important. Who already book the silk road tour with us. We will arrange the porters accordingly without extra charge. And who will book the silk road bullet train and make the deposit before April. My company will pay for the porters and book the first class train for you.
I promise you the excellent service and best price.
we are the
Silk Road Travel
Expert. Not an online travel agency rely on outsources.
Lesley Lee 19th Jan 2018

Xinjiang China Travel is specialiesed in organizing the Classic Ancient Silk Road Tour,and we are the professional Xinjiang Tour experts.We arrange both large and small group tours and specialize in vacation planning. We pride ourselves in helping people plan the vacation adventure that is right for them. Even only one person coming, we also can provide personalized service for you. With many years of experiencebehind us,we always offer the best value,most comfort and flexible tour for you,you will never feel rush and tired.