Qinghai Dieting Culture
Post Time:2018-12-26 Views:
Chinese cuisine and its many regional flavors are famous throughout the world, but many people do not realize there is a Xining style of cooking. The dishes cooked in Xining are different from other Chinese dishes because of the unique local ingredients and excellent cooking skill.
Mutton-eaten with hands is a famous local delicacy of the Qinghai grasslands. It is not only a restaurant dish but also the staple food of the herdsmen. Although the mutton does not need to be cut or fried, this dish still has a special color, fragrance , taste and form. When you visit the grasslands in autumn, the hospitable herdsmen will usually pick out a sheep for you, kill it in large chunks, and in about half an hour, the lamb will be ready to eat. With lamb in one hand and a knife in the other, cutting as you eat, you will surely find this tasty dish different from all others. The mutton-eaten-with-the-hands is also available in any Muslim restaurant in Xining.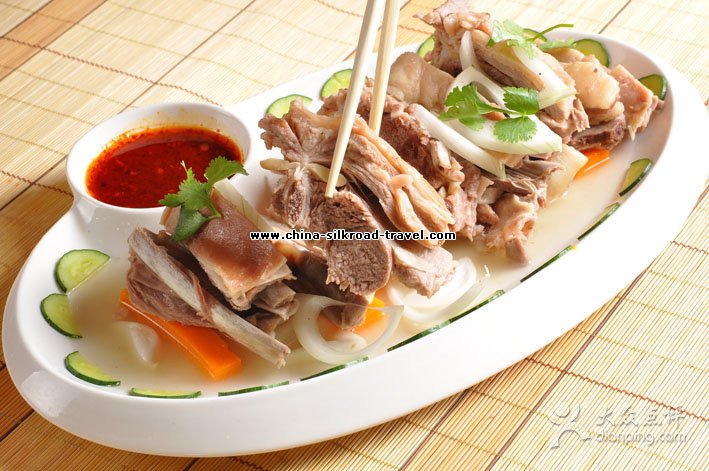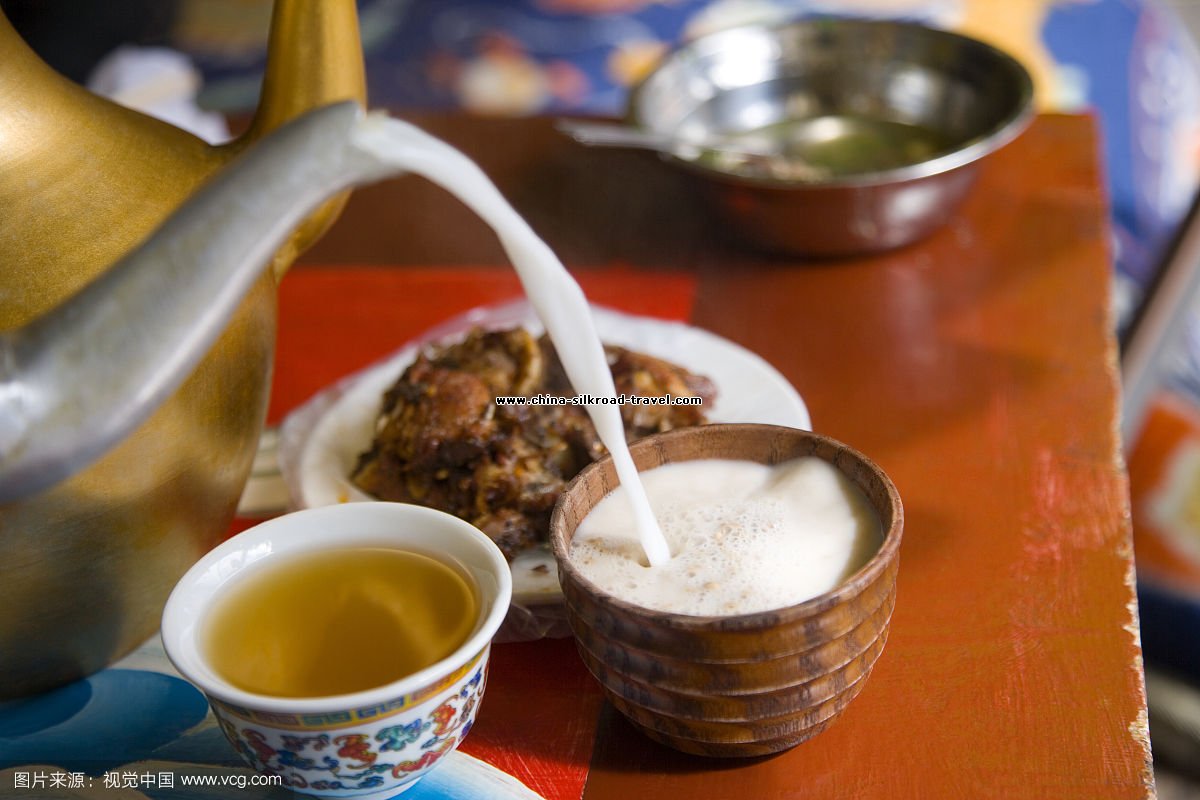 Laba Congee is also a special local food that is eaten on special occasions. On the eighth day of December in the lunar calendar, Xining local people usually eat Labazhou, a congee made of rice, millet, glutinous rice, sorghum, red beans, dates and nuts, which signifies a good harvest. According to the local legends, Sakyamum was enlightened on this day, so local people also have the custom of eating whole-grain congee on that day. The congee made by removing the outer skin of fresh wheat is boiled with beef, mutton, pork and seasonings.
Fried and Braised lamb, a dish, is only available in the spring and autumn. The lamb is cut into chunks and put into bo
iling water. Seasonings are added, and it is cooked over a slow fire until the meat is tender and fragrant, hot and crisp. Lamb tendon is a local specialty of the Hui and Han peoples. Popular dishes include: lamb tendon with mince, lamb tendon with silkworm juice, ginseng lamb tendon and stewed lamb tendon with soup. A bright, light yellow color, roast lamb tendons are very tender and its taste is very special.
In additional, in Qinghai there are also a lot of popular snacks. The mutton string is an Arab snack popular in the north and northwest of China, where there is a sizable Muslim population. Many vendors are seen making them at street corner, especially in the cities and towns of the Qinghai and Xinjiang. It is made of lean mutton cut into slices. These are stuck one after another on iron skewers, which are then arranged closely on a trough-like burner and grill over a charcoal fire. When the mutton oozes juice, salt, chili and aniseed powder are sprinkled on and the mutton strings are ready to eat. Served at a formal dinner, they are made in a more refined way, for example, coated with sesame seeds to enhance the taste.
Yogurt is a snack you can find on every street corner in Xining. With its sweet and sour taste, yogurt makes a nutritious summer drink. Niangpi is another popular snack made of flour and baking soda. Dough, rinsed in clear water until it becomes gluten, is cooked in a food steamer. Niangpi can be yellow or black in color, very thin and tasty. It can be served as a main dish, or appetizer to go with wine and liquor.
In the street restaurants of Xining or other towns you can see a kind of very popular soup for local people's breakfast, which is called Zasui Soup. It is made from mixed ox and sheep heads and entrails. The soup is fresh and tasty and people often enjoy it with steam bread or fried bread.
When it comes to drinks in Xining, there are a great number of food and liquor stores in the city which se
ll all kinds of local products from all over China. The drinks special to Xining have distinctive local flavors. Qinghai is an important base for producing barely, which is an excellent raw material for white liquor. Famous known for their true flavor and fragrant is Barley Wine.

Xinjiang China Travel is specialiesed in organizing the Classic Ancient Silk Road Tour,and we are the professional Xinjiang Tour experts.We arrange both large and small group tours and specialize in vacation planning. We pride ourselves in helping people plan the vacation adventure that is right for them. Even only one person coming, we also can provide personalized service for you. With many years of experiencebehind us,we always offer the best value,most comfort and flexible tour for you,you will never feel rush and tired.