President Xi Visit To Kazakhstan
Post Time:2018-12-29 Views:
In this lovely mid-summer month when all living things are flourishing, I will be traveling to Kazakhstan at the invitation of President Nursultan Nazarbayev. This will be my third visit to your country. I will attend the Shanghai Cooperation Organization (SCO) annual summit and the opening ceremony of Expo 2017 Astana. In this connection, I cannot but recall the fond memories of the magnificent Kazakh steppe, vibrant rivers, the phenomenal national development, and most of all, the warm-hearted and sincere Kazakh people. I very much look forward to returning to your beautiful land.
This year marks the 25th anniversary of diplomatic relations between China and Kazakhstan. Over the past quarter of a century, our bilateral relations have withstood the test of time and the ever-changing international situation. Our two countries are not only good neighbors but also comprehensive strategic partners. We are now working together to build a community of shared interests and shared future. Our bilateral relations have moved forward by leaps and bounds and become stronger and closer than ever before.
China-Kazakhstan political mutual trust has grown stronger. Our two countries respect each other's independence, sovereignty, territorial integrity and choice of development path. We have firmly supported each other on issues vital to our respective core interests, and worked in close coordination and collaboration on international and regional issues.
China-Kazakhstan practical cooperation has deepened continuously. China ranks among Kazakhstan's top trading partners and investors. Chinese investment in Kazakhstan amounted to over 42.8 billion U.S. dollars. China's lending to Kazakhstan has exceeded 50 billion U.S. dollars on an accumulative basis. Our two-way trade of the first four months of 2017 surged by 45.6 percent. Kazakhstan's exports to China are on the rise. Kazakh wheat flour, vegetable oil, soybean, meat products and honey have made their way to the dinning table in more and more Chinese households. Our two countries have identified and agreed on 51 projects of industrial capacity cooperation which will help promote Kazakhstan's industrialization and create more jobs for the Kazakh people. Kazakhstan has exported 100 million tons of oil to China via the China-Kazakhstan crude oil pipeline, and 183 billion cubic meters of gas to my country through the natural gas pipelines. Our two countries are exploring opportunities for cooperation onnew energy including nuclear, wind and photovoltaic power. There are over 50 flights between us every week. In 2016, more than 1,200 Europe-bound China Railway Express trains transited through Kazakhstan, and rail freight handled by our railways reached 8.2 million tons and the number of freight containers increased by more than two-fold. This February saw the first freight of Kazakh wheat exported to Southeast Asia via China.
China-Kazakhstan people-to-people and cultural exchanges have grown closer. In 2016, nearly 500,000 mutual visits were made between our two countries, and 14,000 Kazakh students were studying in China. Five Confucius Institutes and seven Confucius Classrooms have been set up in Kazakhstan while four Kazakhstan Centers have been inaugurated in Chinese universities. The Kazakh singer Dimash Kudaibergen is now a household name in China. Popular Chinese films or TV series, such as A Bite of China or Family on the Go, have captivated more and more Kazakh viewers.
It was during my first visit to Kazakhstan back in 2013 that I proposed the initiative of the Silk Road Economic Belt, which started the process of Belt and Road cooperation. Over the past four years, the Belt and Road Initiative has gradually developed from a proposal to actions, and from a concept to practice. The Initiative offers an open and inclusive platform of cooperation and has become a global public good well received by the international community.
The international situation is undergoing profound and complex changes. The world economy is slowly recovering amid deep-going readjustment. Global development remains a daunting challenge. In this context, the building of the Belt and Road brings us unprecedented historic opportunities. Last month, the Belt and Road Forum for International Cooperation was successfully held in Beijing. The countries represented at the forum agreed to work more closely together to synergize development strategies for greater complementarity and common development.
The primary task of my upcoming visit is to have in-depth discussions with President Nazarbayev on how best the two countries can advance China-Kazakhstan comprehensive strategic partnership under the new circumstances, accelerate our cooperation in all areas and come up with an overall action plan for that purpose. It is my sincere hope that China-Kazakhstan win-win cooperation for common development and prosperity will grow from strength to strength and have a brighter future.
We need to promote cooperation in jointly building the Belt and Road. We need to synergize our development strategies in a faster pace and work together to implement the outcomes of the Belt and Road Forum. We need to further unlock the potentials for cooperation on ports, transportation and logistics, speed up the construction of such projects as the New Eurasian Land Bridge, the China-Central and Western Asia Economic Corridor and the Western Europe-Western China Road so as to promote connectivity and trade facilitation. We should also identify investment and financing models that are more flexible and effective, and expand trade settlements in local currencies in support of our bilateral cooperation projects.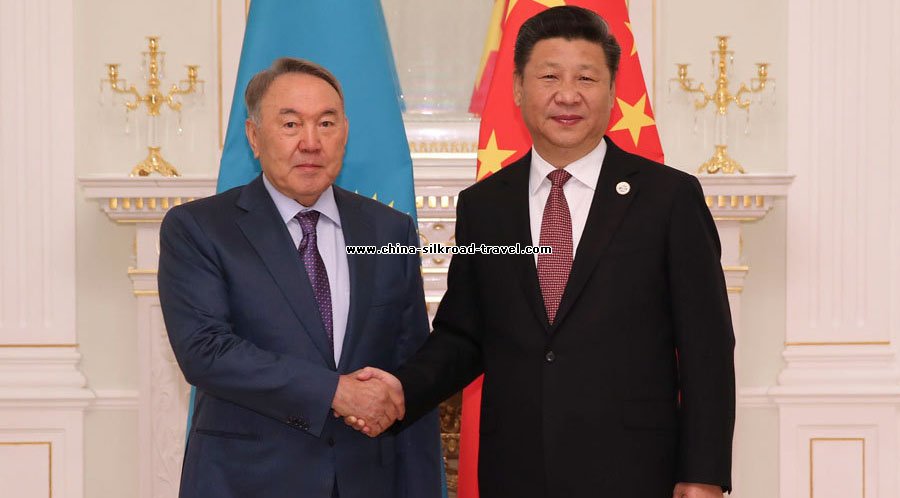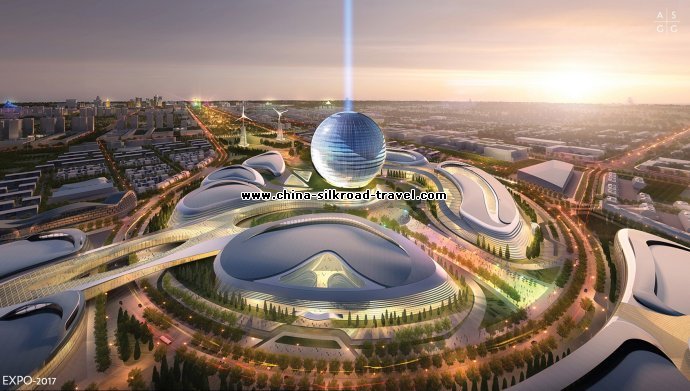 We need to make industrial capacity cooperation a new area of growth in China-Kazakhstan cooperation. We need to accelerate the implementation of the agreed early-harvest projects, continue to leverage the role of the existing mechanism of dialogue on investment and industrial cooperation and maintain close contact on information exchange and policy coordination in an effort to provide a sound business environment for our companies operating in each other's country.
We need to vigorously promote high-tech and innovation cooperation. We need to deepen cooperation in frontier areas such as aerospace and aviation, digital economy and new energy. We also need to advance the development of big data, cloud computing and smart city, and speed up cooperation in IT industries and e-commerce. We will endeavor to bring about an innovation-driven development so as to upgrade China-Kazakhstan cooperation to a new level.
We need to develop programs that help bring our people closer. We will work more actively to promote people-to-people and cultural exchanges. We should promote mutual understanding and mutual appreciation between our people through the establishment of cultural centers in each other's country, the joint operation of institutions of higher education and the exchange of films, television programs and literature works. China will encourage more visits of its citizens to Kazakhstan for tourism so that they will see for themselves the unparalleled beauty of this "Uly Dala Eli," the land of the great steppe.
We need to deepen our security cooperation. We will implement the vision for common, comprehensive, cooperative and sustainable security. We will continue to combat terrorism, separatism and extremism, drug trafficking and transnational organized crimes according to law and jointly safeguard the cyber security. We should put in place bilateral security mechanisms for the Belt and Road cooperation to ensure the security of the oil and gas pipelines and other large cooperation projects undertaken by our two countries. We will protect the legitimate rights and interests and the personal and property safety of our citizens and companies.
We need to strengthen our cooperation at the international and multilateral levels. We will enhance communication and coordination under such multilateral frameworks as the United Nations (UN), the Shanghai Cooperation Organization (SCO) and the Conference on Interaction and Confidence-Building Measures in Asia (CICA) and maintain timely exchange of views on international and regional hotspot issues. China supports Kazakhstan's greater role in international affairs in its capacity as a non-permanent member of the UN Security Council for the 2017-2018 term.

Xinjiang China Travel is specialiesed in organizing the Classic Ancient Silk Road Tour,and we are the professional Xinjiang Tour experts.We arrange both large and small group tours and specialize in vacation planning. We pride ourselves in helping people plan the vacation adventure that is right for them. Even only one person coming, we also can provide personalized service for you. With many years of experiencebehind us,we always offer the best value,most comfort and flexible tour for you,you will never feel rush and tired.