Xinjiang Minorities Celebrate Nowruz Festival
Post Time:2018-12-28 Views:
Nowruz, which means spring water, marks the first day of spring and the beginning of the year on the Iranian calendar. Usually falling around March 21 each year
Nowruz is celebrated not only by Uygurs, but also by Kazaks, Kirgizs and Uzbeks in China's western Xinjiang Uygur Autonomous Region.
On Nowruz, people usually get up early and put on their best clothes. The head of the family waves burning pine and fir branches over the heads of his family members to wish them good luck in the coming year.
After extinguishing the branches, he lays them in front of the barn door for the farm animals to walk over which, according to ancient Uygur beliefs, will make the animals plump and fertile.
The traditional Nowruz stew, "Harach," is made of corn, carrots, raisins, rice, lamb and other 23 ingredients. It is usually served at lunch, and after finishing the meal people visit close relatives.
This year more than 5,000 local residents and tourists participated in a grand celebration held in Yapchan, a small county famous for the polo-like game of Buzkashi. But unlike polo, the horse riders play with a dead goat rather than a ball, and use their hands rather than sticks and pick-up and carry the goat.
"Nowruz is not just about celebrating. It also heralds the beginning of ploughing," said Uzman, a 45-year old Uygur, who played the Dutar, a two-string lute, at the Yapchan festival.
He said that he had participated in the festival for 14 years and that he noticed more and more tourists each year.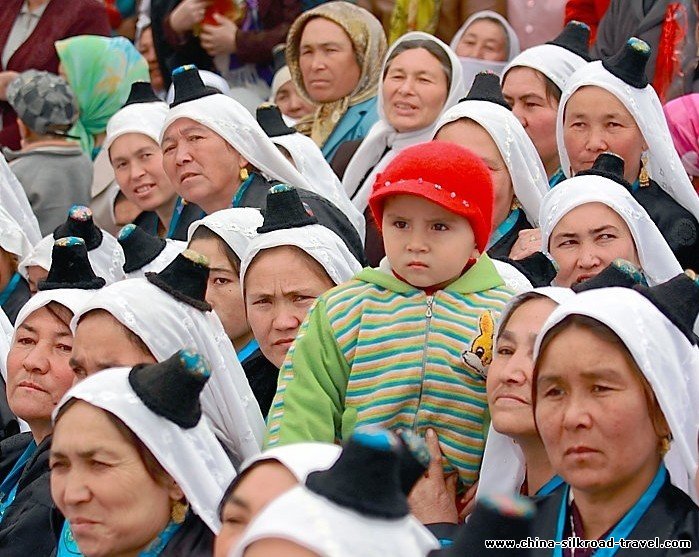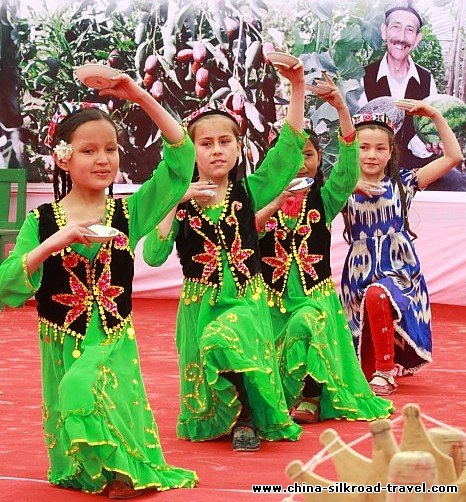 Xinjiang China Travel is specialiesed in organizing the Classic Ancient Silk Road Tour,and we are the professional Xinjiang Tour experts.We arrange both large and small group tours and specialize in vacation planning. We pride ourselves in helping people plan the vacation adventure that is right for them. Even only one person coming, we also can provide personalized service for you. With many years of experiencebehind us,we always offer the best value,most comfort and flexible tour for you,you will never feel rush and tired.