The Nine Most Promising Scenic Spots in Gansu Lanzhou
Post Time:2018-12-26 Views:
1. Stone Buddha ditch Scenic Area
Stone Buddha ditch national Forest Park, located in the southern suburb of Qilihe District,
Gansu
Lanzhou, is 16 kilometers away from the urban area. The park is composed of four zones: Stone Buddha ditch, Iron ditch, seven beams and big pointed mountain. The total area is 6376 hectares with an elevation of 1950-3124 meters. It belongs to temperate alpine forest and meadow landform. The forest coverage rate is 86.12%.
309 National Road across the scenic spots, lanlang, Lana highway through north and south. The park is adjacent to Guantan Valley Scenic Area in the East and Guanshan Forest Park in the west.
Stone Buddha ditch is also famous for its Tibetan Buddhism, the Ling Lu Temple.
The White Pagoda in Tibetan Buddhist temples is also a tower of Buddhist scriptures. Tibetan white pagoda is the most distinctive and connotative architectural art in Tibetan architectural art. Many pagodas have great commemorative and symbolic significance.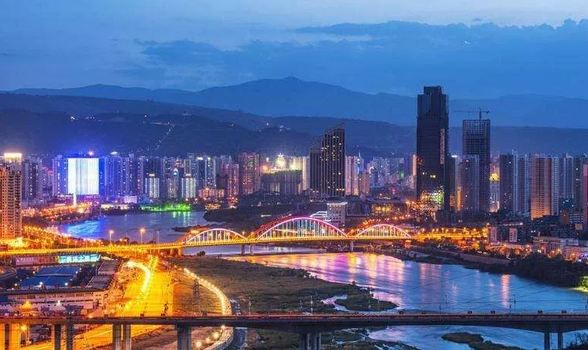 2.Gansu Lanzhou the Yellow River Scenic Area
The Yellow River scenic line, from Chengguan Yantan in the east to Xigu in the west, is the longest Riverside Road in China. Guests from south to north are called "Lanzhou the Bund".
Lanzhou City 100 miles of the Yellow River scenic spot line is also scattered, distributed on both sides of the Yellow River North-South Riverside Road, in September Lanzhou City has a grand tour, if you like to come, if time is ample, in the shallow autumn wind, go to the 100 miles of the Yellow River scenic line!
If you like walking around, walk along the hydrophilic fitness trail. The slower you walk, the more you gain. When the eyes are full of distant and magnificent scenery, you may be unable to help humming those exclusive Lanzhou city ballads.
Appreciating the autumn scenery of the Yellow River is like enjoying a rhythmic, harmonious and pleasant symphony, because in addition to walking, you can also ride a shared bicycle, or take cruise ships, speedboats, water buses and sheepskin rafts, multi-angle experience, different ways of touring have different feelings.
Along the line of the Yellow River, there are many exquisite sculptures such as Ping Sha Luo Yan, Silk Road, Yellow River Mother, and dozens of scenic spots such as Zhongshan Iron Bridge, Baita Mountain Park, Waterwheel Expo Park, Water Mosque, Marathon Theme Park.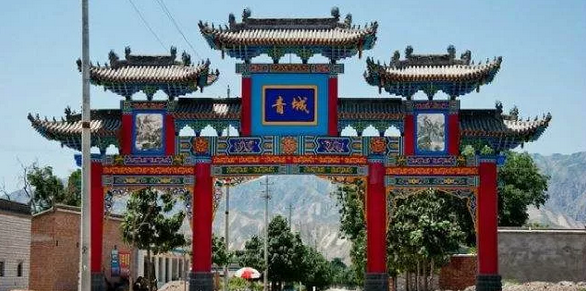 3. Yuzhong Xing Long Shan Scenic Area
Xing long mountain, located five kilometers southwest of Yuzhong County, Lanzhou. It is 60 kilometers away from
Lanzhou
and 2400 meters above sea level. The ancient name Qiyun Mountain is derived from the appearance of mountain that "the vastness of white clouds surround the mountain year around". It is known as "the famous scenic spot in Longshang" and is praised as "the first mountain in Longyou". The main peak of Xinglong Mountains is composed of two East and West peaks. Between the two peaks is Xinglong Gorge. The Yunlong Bridge is flying over the canyon in the sky. The four seasons are unique.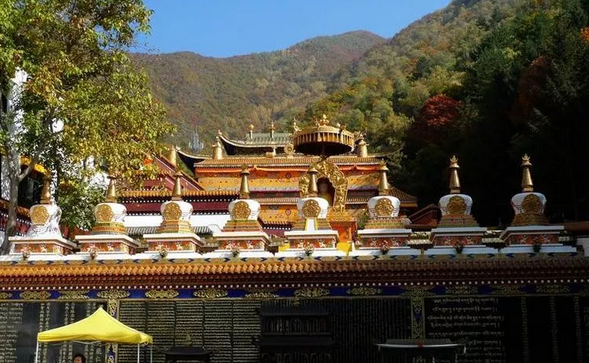 4. Qingcheng ancient town
The southern bank of the Yellow River, Songlan Mountain, Yuzhong County, 110 kilometers from Lanzhou Jincheng, Tongcheng silver 30 kilometers, Qingcheng ancient town is located here. Along the torrential river of the Yellow River, the ancient town of Qingcheng was met. This is the only provincial-level historic and cultural town in Lanzhou, the township of folk art in China, Gansu Province, one of the more complete preservation of ancient towns, 4A scenic spots.
Here is a part of understanding the northwest and Lanzhou. It is a place to study northwest residential buildings and northwest customs.
Historically, Qingcheng is a water smoke-based cargo distribution center, with well-developed land and water transportation. Foreign businessmen gather in Beijing, Tianjin, Taiyuan and other places. The ancient residential buildings in Qingcheng have both the flavor of Shanxi mansion and the style of Beijing courtyard.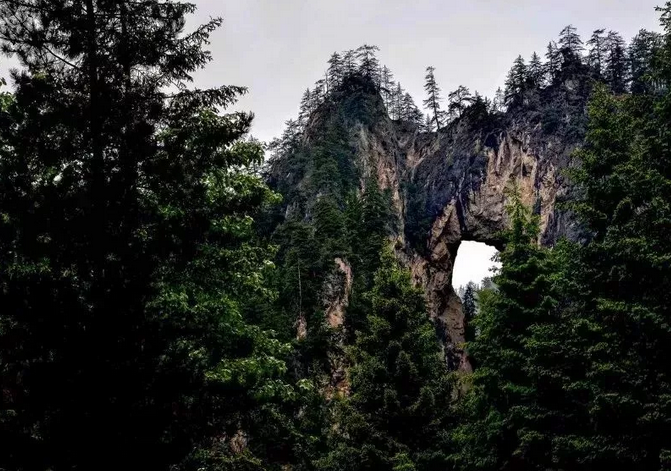 5. Yuquan Villa
Yuquan Villa is located in Dingyuan Town, Yuzhong County. With its ancient architectural style and natural decoration, Yuquan Villa highlights the local customs and cultural customs of Lanzhou, an ancient town of silk. Inside the shop, there are ancient plaques, hanging flags, and soliciting business. Streets, pedestrians, men, women, old and young, everything, everything, everything. The folk customs are vividly displayed in front of people.
There are more than 300 kinds of specialty snacks in the hospital. They also pay attention to health care in the dishes and materials. Some of the raw materials are from Yuquan Villa's own workshop.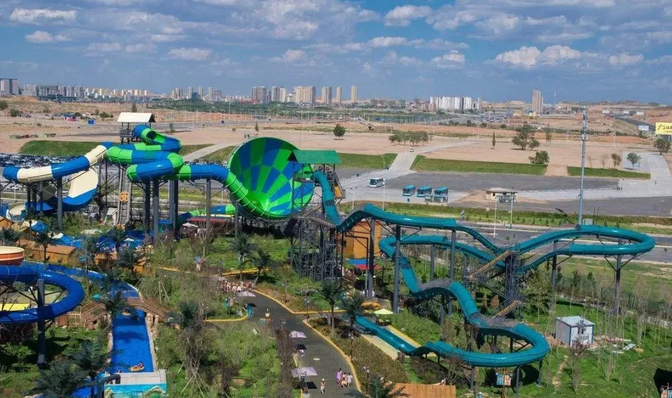 6. Tulugou national Forest Park
Tulugou National Forest Park is covered by farmland at the foot of the hill, with its cliff waterfalls and stone forests rising. The mountain top is a vast alpine pasture, as well as the Alpine Rhododendron blooming in the cold. It is 160 kilometers away from the provincial city of Lanzhou and Xining City of Qinghai Province. It is the eastern foot of the Qilian Mountains with a total area of 5848.4 hectares and an elevation of 1998-316 meters. Due to its strange stones and evergreen trees, it is also named "green ditch".
The forest grassland in Tulu Valley is different from that in Qinghai and Gannan. It is characterized by various landforms, valleys and valleys, strange peaks and rocks, abundant water resources, obvious vertical distribution of vegetation, well-preserved natural forest ecosystem, coniferous forest, broad-leaved forest, alpine shrub and alpine meadow and other vegetation types. The forest coverage rate reached 79.5%.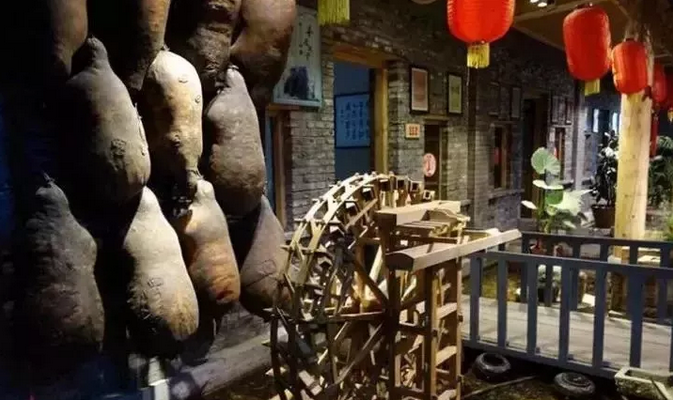 7. West Dinosaur Park
The dinosaur park in Western China is located in Lanzhou new area, covering an area of 3400 mu. The park projects include Happy Water World, Western Dinosaur Garden, Dinosaur Theme Hotel, Children's Dreamland, Hot Spring Resort Hotel, Silk Road Style Commercial Street, etc.
Dinosaur gardens are divided into outdoor amusement parks and indoor amusement parks.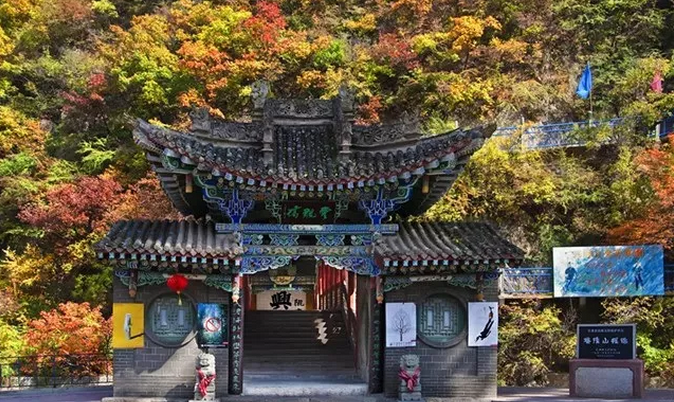 8. Lanshan Park
Gaolan Mountain is 2129.6 meters above sea level. It is the natural screen and the first peak in the south of Lanzhou City. Lanshan Park is located on the top of the mountain with an absolute height of nearly 500 meters. It covers an area of 5200 mu.
Park winding, amusement city entertainment projects complete, sports cars, Bagua, maze, color palace, caves and other recreational facilities. Near the park are the sites of human activities more than 4,000 years ago, the Qing Dynasty military defense piers, the liberation of Lanzhou Yingpan Ling battlefield and other cultural relics.
Traveling to Lanshan Park can be either by car or by cable car at the east entrance of Wuquanshan Park. Walkers can take steps up the ropeway. Although the road is steep and steep, the distance is short. They can also take steps up the west side of Northwest University for Nationalities.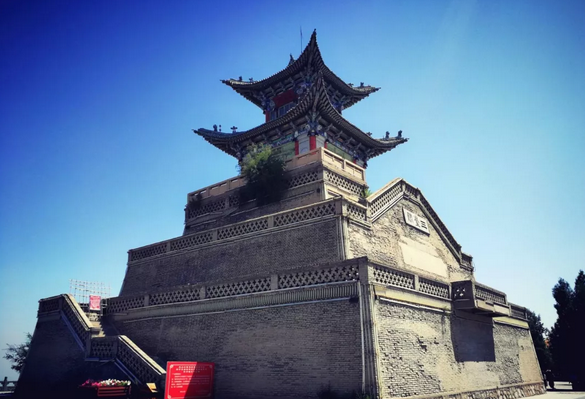 9. Gansu Museum
Gansu Provincial Museum is located on the coast of the Yellow River. It is one of the earliest comprehensive museums in China. The museum was built in 1956, with an area of over 2.1 square meters and an exhibition area of over 1.3 square meters.
Thanks to Gansu's rich cultural heritage and a large number of precious cultural relics left by Longyuan, Gansu Museum has a unique collection of resources, precious historical relics, natural specimens, a total of more than 350,000 pieces, a collection of Gansu from ancient times to modern times, a large number of cultural treasures.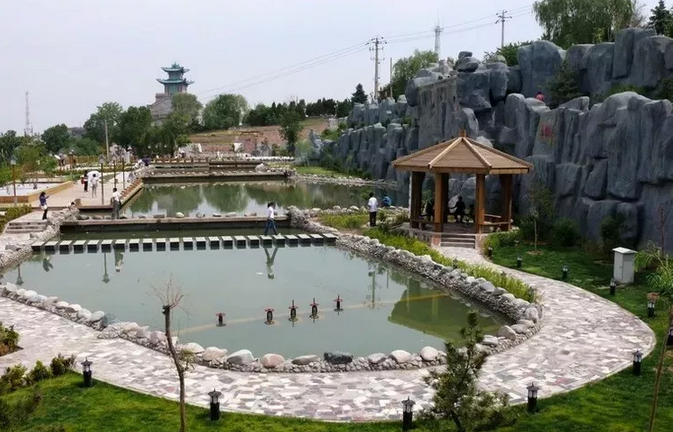 The cultural relics in the collection are especially unique in
Gansu
painted pottery, Han bamboo slips, Han and Tang Silk Road treasures, Buddhist art treasures and fossils of ancient creatures.
Gansu
Provincial Museum has become the main front to publicize and educate the public in science popularization. It has been selected as the national patriotic education base and the national popular science education base. At the end of 2012, the Gansu Provincial Museum was promoted to the national level museum.

Xinjiang China Travel is specialiesed in organizing the Classic Ancient Silk Road Tour,and we are the professional Xinjiang Tour experts.We arrange both large and small group tours and specialize in vacation planning. We pride ourselves in helping people plan the vacation adventure that is right for them. Even only one person coming, we also can provide personalized service for you. With many years of experiencebehind us,we always offer the best value,most comfort and flexible tour for you,you will never feel rush and tired.