Musical Instruments Imported from Western Regions
Post Time:2018-12-29 Views:
Musical instruments introduced from Western Regions to Central Plains mainly include suona(a
woodwind instrument), Tartar harp, pipa (four-stringed Chinese lute), harp, etc.
Suona is a wind instrument introduced from Persia. A Western Jin Dynasty mural found in a Kizil Grotto of Xinjiang depicts the scene of a suona performance. By 16th century at the latest, suona became a very popular musical instrument in folk society. This high-pitched, loud and clear, very expressive musical instrument is still very popular in many parts of China today.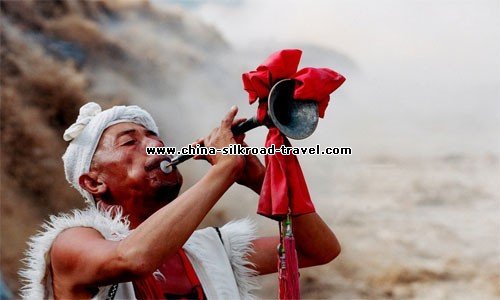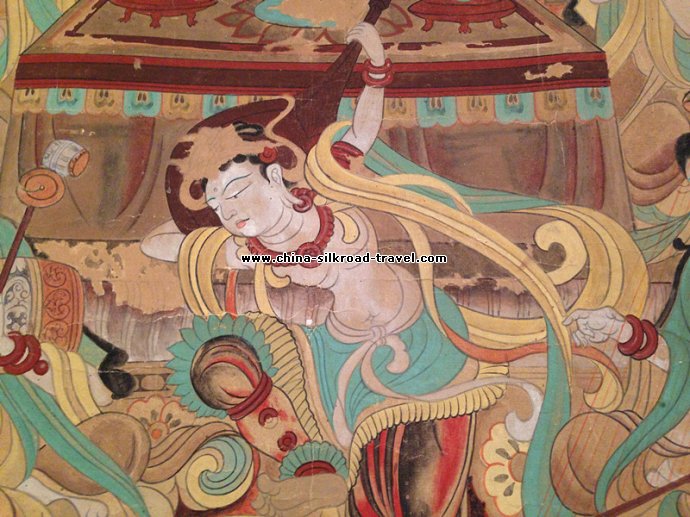 Bili is an ancient double-reed musical instrument producing a sad and deep tone. During the Western Han Dynasty, bili was very popular in Qiuci region. The instrument entered the inland areas around the 4th century. In Yungang grottoes built during the Northern Wei Dynasty, there were images of musicians playing the bili. During the Sui and the Tang dynasties, bili began to be used in court orchestras.
As a plucked string instrument, pipa had its origin in East Asia and was imported to China's inland areas from India via the Western Regions during the North and the South dynasties. Pipa in early times had a pear-shaped sound box, a curved neck, four bridges and four strings and was played with a plectrum. During the Sui and the Tang dynasties, pipa had already become one of the main instruments in music and dance performances. In mural paintings found in Dunhuang and Yungang grottoes, pipa's role in an orchestra was quite evident. During the late Tang period, the holding posture of pipa changed from horizontal to vertical and the shape of the instrument was finalized. During the Ming and the Qing dynasties, pipa gained much popularity in the folk society and was widely used in a variety of performing arts such as dance, opera and folk arts.
As a plucked string instrument, konghou (Chinese Harp) can be traced to western harp in ancient times. On mural paintings of the Han and the Wei dynasties, images of artists playing konghou could be seen. The instrument depicted was very similar to that of a harp depicted on ancient Assyrian reliefs.

Xinjiang China Travel is specialiesed in organizing the Classic Ancient Silk Road Tour,and we are the professional Xinjiang Tour experts.We arrange both large and small group tours and specialize in vacation planning. We pride ourselves in helping people plan the vacation adventure that is right for them. Even only one person coming, we also can provide personalized service for you. With many years of experiencebehind us,we always offer the best value,most comfort and flexible tour for you,you will never feel rush and tired.