Gao Courtyard
Post Time:2018-12-26 Views: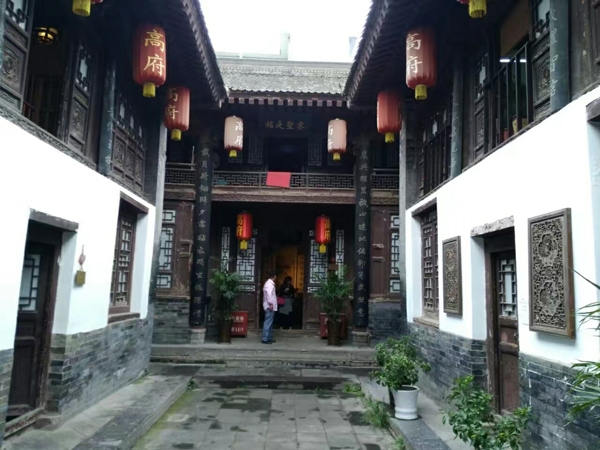 Gao Courtyard is locate in North Guangji Street , covering an area of 4.2 acres, with a total living area of 2,517 square metres, it has 86 houses, and 56 of which rooms are opening to outsider. The courtyard was built in Chongzheng period of Ming Dynasty, it is more than 400 years ago.
Gao Yue Song, he is a host of this courtyard, however his father Gao Jing Qing is a local well-known squire, he's fan of reading and writing, Because of his official background, he became a outstanding student. Tongzhi eight years, he participated in the provincial examination and finally he became a successful candidate in the imperial examination(Juren). Tongzhi ten years, he got the examination of the Jinshi (A successful candidate in the highest imperial examinations), and he was appointed to be a editor of imperial academy.
Gao Courtyard is situated in the north facing south, stretching 50 metres from north to south and 12 metres from east to west, covering an area of 9 centimetres. Both sides of the courtyard are typical Shaanxi residential characteristics, the brick carving of gatehouse is quite beautiful.
The door is made of lacquer wooden doors, and the posts are tied on the door side. The embossments on the two gates are auspicious animals such as Kirin, bat, sika deer and so on. Furthermore the door is engraved with peony, plum blossom, sword and square tripod and so on, The brick carving on the side door is extremely exquisite and unusual, and the whole courtyard is full of antique beauty. However it is worth to be mentioned is that the brick carvings and wood component engraving of the Gao Courtyard is quite exquisite , with a typical local architectural decorative art style. The structure and furnish of the courtyard is completely preserved, nowadays such a complete courtyard is rarely seen in Xi'an.

Xinjiang China Travel is specialiesed in organizing the Classic Ancient Silk Road Tour,and we are the professional Xinjiang Tour experts.We arrange both large and small group tours and specialize in vacation planning. We pride ourselves in helping people plan the vacation adventure that is right for them. Even only one person coming, we also can provide personalized service for you. With many years of experiencebehind us,we always offer the best value,most comfort and flexible tour for you,you will never feel rush and tired.