Gansu Maiji Mountain, One of The Four Grottoes
Post Time:2018-12-26 Views:
Tianshui, Gansu Province, in the continuous Qinling Mountains, there is a wheat Hill shape of a lone peak standing up, through the steep trestle upward look, the cliff of the three Buddhas across the thousand years of wind and rain smile so far. This is Maiji Mountain Grottoes, one of the four major Grottoes in China.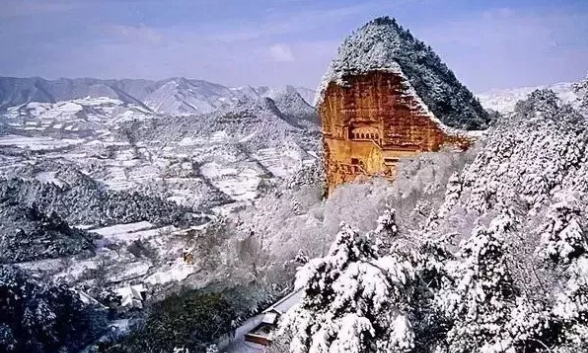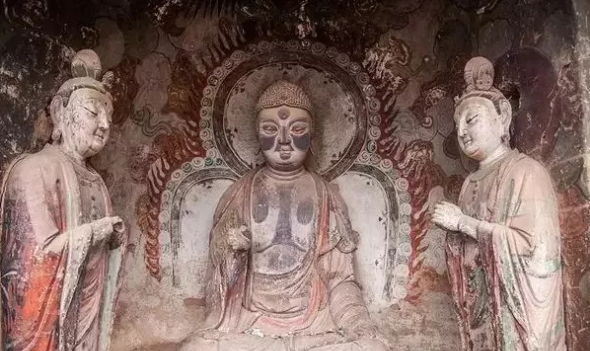 Oriental Sculpture Exhibition Hall
The Maijishan Grottoes are famous for their exquisite clay sculptures, as well as the Mogao Grottoes, Longmen Grottoes and Yungang Grottoes. They are also known as the "Eastern Sculpture Exhibition Hall" and are listed on the World Heritage List in 2014.
Why is there such a large grotto in inland Gansu Tianshui?
In today's view, transportation is not very convenient in inland city Tianshui, why there is such a large grotto? This should start with the ancient Silk Road. Buddhism was introduced into China through land and sea passages, and the first is the
silk road
. Tianshui is the only way to the western regions, and is also a major town on the
silk road
. Maijishan Grottoes are important coordinates for Buddhism spreading eastward along the Silk Road into China.
China's grotto excavation began in the 3rd century, prevailed in the 5th to 8th centuries, and basically ended in the 16th century. According to the present archaeological findings, the Kizil Grottoes in Baicheng, Xinjiang are the earliest Grottoes excavated. Maijishan Grottoes were excavated in the Eastern Jin Dynasty (1600 years ago) and the Sixteen Kingdoms (later Qin Dynasty), which is one of the earliest Grottoes excavated.Central, West and North African faces can be found in the statues of Mt.Gansu Maijishan, and in some cases even found Europeans, he said. In the Maijishan Grottoes, we can see not only the trace of Buddhism spreading from west to east, but also the course of Buddhism sinicization and the spread of Chinese culture from east to west.

Xinjiang China Travel is specialiesed in organizing the Classic Ancient Silk Road Tour,and we are the professional Xinjiang Tour experts.We arrange both large and small group tours and specialize in vacation planning. We pride ourselves in helping people plan the vacation adventure that is right for them. Even only one person coming, we also can provide personalized service for you. With many years of experiencebehind us,we always offer the best value,most comfort and flexible tour for you,you will never feel rush and tired.