Gansu Gannan Tibetan Autonomous
Post Time:2018-12-26 Views:
Gannan Tibetan Autonomous Prefecture is one of the ten Tibetan Autonomous Prefectures in China, located in the southwest of Gansu Province, located in the northeast edge of the Qinghai-Tibet Plateau and the western part of the Loess Plateau, with vast grasslands. It is a typical continental climate with an elevation of 2960 meters, an average temperature of 1.7 C, a short frost-free period and a long sunshine time.
Tibetan area is quite broad, in addition to the state of Gannan, it also includes other 7 Tibetan cities and 9 Tibetan autonomous prefectures in Qinghai, Sichuan, Yunnan.
Gannan has vast and beautiful Sangko grassland, the idyllic Langmu Temple, the Garden of Eden-like Zagana, the vast and magnificent Maqu grassland, the graceful and beautiful Yeliguan Town, the Bird Paradise Gahai Lake, the highest peak of the Qinling Mountains, the Cuomei Peak...
Along the National Road G213 to the south, it is full of grassland, and you can often see red monk robes, with the rising mist, this place feels piety, like a bright pearl inlaid in the south of Gansu. Ancient temples, grassland, Tibetan, holy mountain and lake...
Here is one of the six main monasteries of the Gelug Sect of Tibetan Buddhism, the Labrang Monastery, known as the "World Tibetan Academy", is the representative of Tibetan Buddhist culture. But Gannan's culture is not limited to Tibetan Buddhist culture. There are tribal nomadic culture, playing and singing art, embroidery technology, brocade weaving technology, inkstone culture, etc.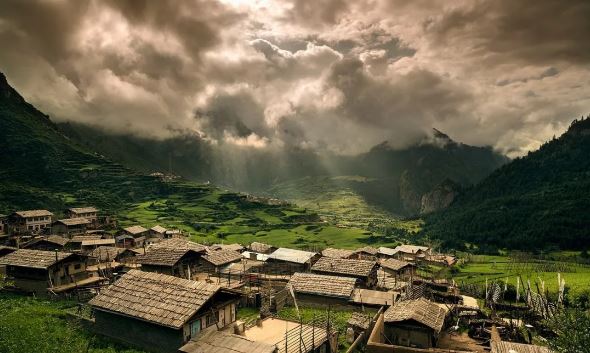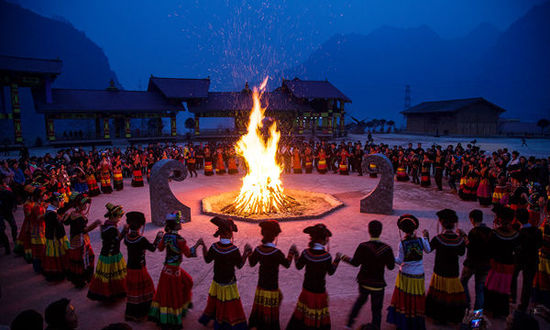 These cultures and arts have become the key of Gannan's inner temperament. Of course, the songs of Gannan are also a beautiful landscape. After all, Tibetans all can sing if they can speak, and all can dance if they can walk. Gannan is not only the town of Guozhuang, but also the town of Taoyan and horse racing.Guo Zhuang is a folk dance of the Tibetan people. When dancing on festivals or slack, men and women are surrounded by circles, from right to left, singing and dancing at the same time. Guozhuang dance, which was related to Tibetan slave society and pledge activities in the early stage, gradually evolved into a form of circle singing and dancing, which combines singing and dancing.
Guozhuang Dance, also known as "Guozhuo", "Gezhuang", "Zhuo" and so on, is one of the three Tibetan folk dances. It is distributed in Changdu, Naqu, Aba, Ganzi, Diqing, Yunnan and Tibetan inhabited areas of Qinghai and Gansu.

Xinjiang China Travel is specialiesed in organizing the Classic Ancient Silk Road Tour,and we are the professional Xinjiang Tour experts.We arrange both large and small group tours and specialize in vacation planning. We pride ourselves in helping people plan the vacation adventure that is right for them. Even only one person coming, we also can provide personalized service for you. With many years of experiencebehind us,we always offer the best value,most comfort and flexible tour for you,you will never feel rush and tired.