Folk Arts in China
Post Time:2018-12-29 Views:
China boasts a wide variety of arts and crafts which are renowned for their excellent workmanship. In terms of technique, Chinese folk arts are categorized into cutting, bundling, plaiting, knitting, embroidering, carving, molding and paining. They all have strong local characteristics and diverse folk styles. For example, Jingtai cloisonne enamel gets its name from the fine blue-glaze variety produced during the Ming Dynasty's Jingtai reign period. The craftsmen apply blue glaze to a copper base, and after it goes through a process of firing , polishing and gilding, the enamel has fine patterns and luster. Other crafts include papercuts, kites and Suzhou embroidery.

Chinese Knots
A typical Chinese knot is plaited using red and yellow silk thread. These auspicious ornaments are passed down from generation to generation.
Papercuts
This ancient craft originates from the inspiration of daily life and physical labor. People use scissors to cut paper into various designs. Flowers, birds, fish and insects are familiar objects depicted in this art. Homophones and symbols are also used in auspicious designs, such a boy sitting on a lotus(lian ,homophone for "successive", meaning may one boy after another be born into the family), bat(fu, or "good fortune"), and roosters and goats(The combination sounds like Jixiang, meaning "good luck".)
New Year Pictures
New Year Pictures have a history of several thousand years. The artisans first engrave the painting design on a piece of wood, to which they then apply bright and joyful colors. Finally they press sheets of colored paper against the wood-block, creating a rubbing to complete the painting. Most of the designs are of legendary figures, chubby children or social customs.
Kites
Birds, insects and geometric patterns are subjects for kite designs. The materials used for making kites are mainly spun silk, paper and bamboo strips.
Jingtai Cloisonne Enamelware
A traditional handicraft unique to Beijing, Jingtai cloisonne enamel uses copper in various shapes as the base. The designs are inlaid with copper or gold filigree, and then filled with enamel. The production of this handcraft involves a process of firing, polishing and gilding.
Suzhou Embroidery
Suzhou embroidery is produced in the south China city of Suzhou. Sine the Song Dynasty, the embroidery industry of Suzhou has been very prosperous. Various designs, such as of mountains and rivers, pavilions, flowers and birds, and figures, are subjects of Suzhou embroidery. It also absorbs the strong points of Western painting in creating three-dimensional effects and presents two identical sides.
Tang San Cai (Tri-colored glazed pottery of the Tang Dynasty)
As a type of pottery which reached the zenith of its development in the Tang Dynasty, Tan San Cai wares are usually glazed in yellow, white and green colors-hence the name. Boasting a history of over 1,300 years, Tang San Cai absorbs the essence of traditional Chinese painting and sculpture, and is renowned for its robust lines, bright colors and vivid images.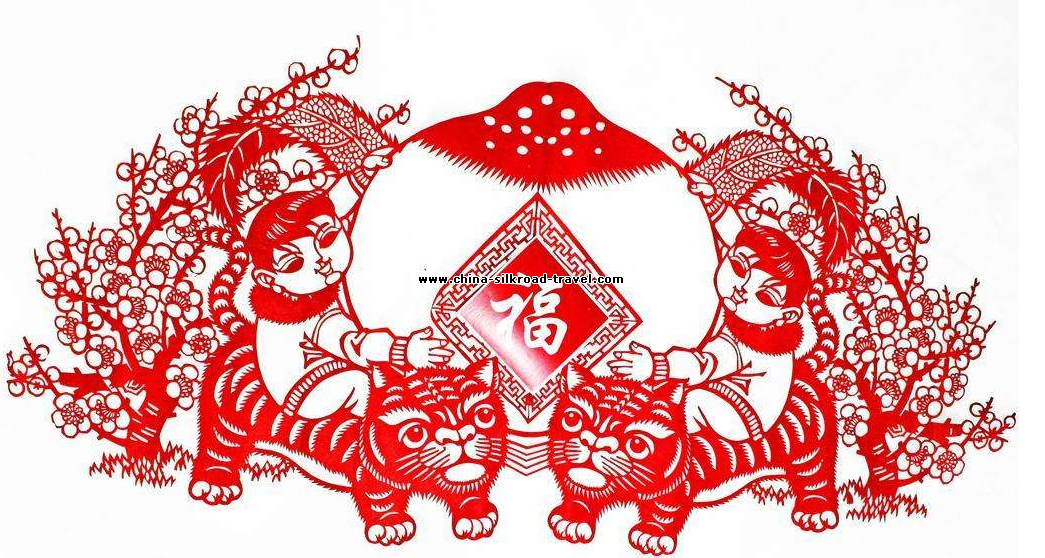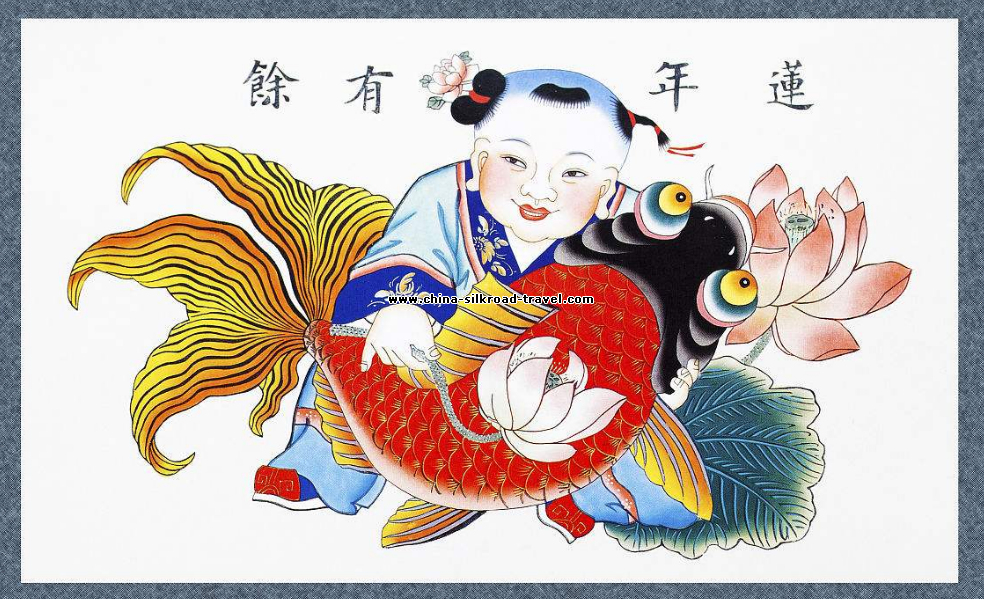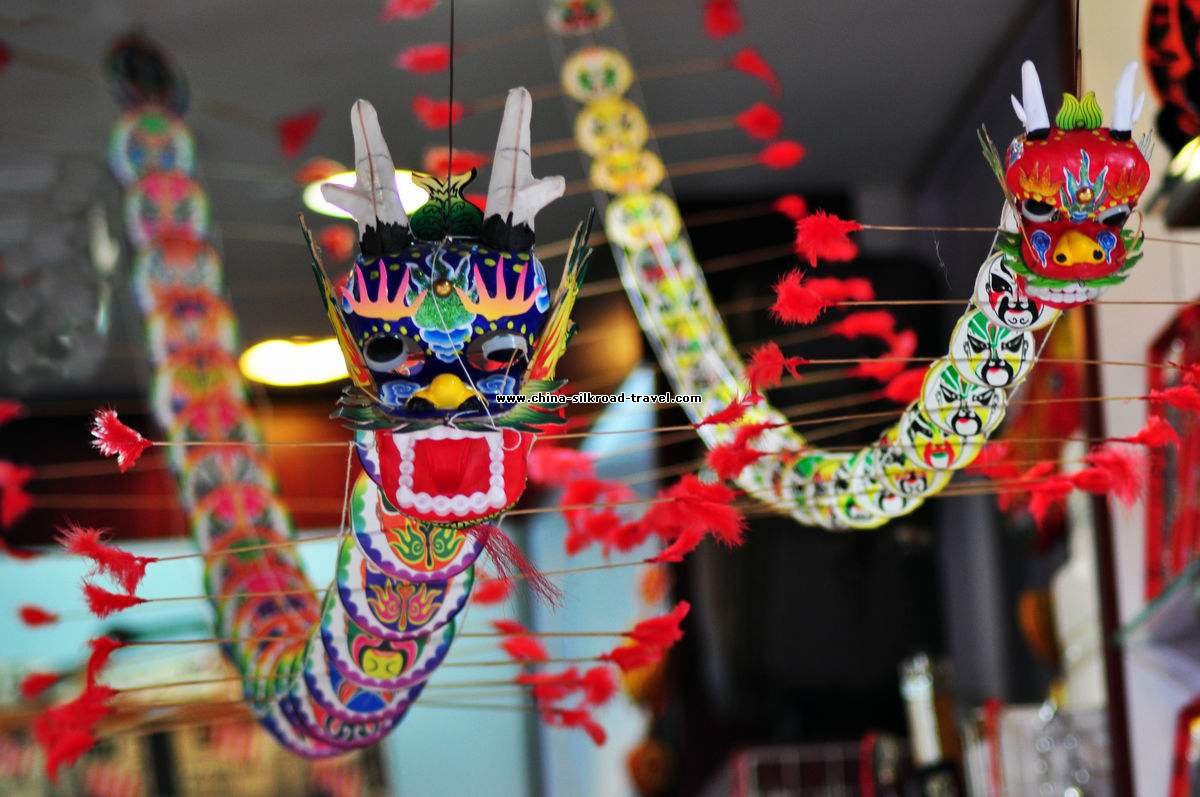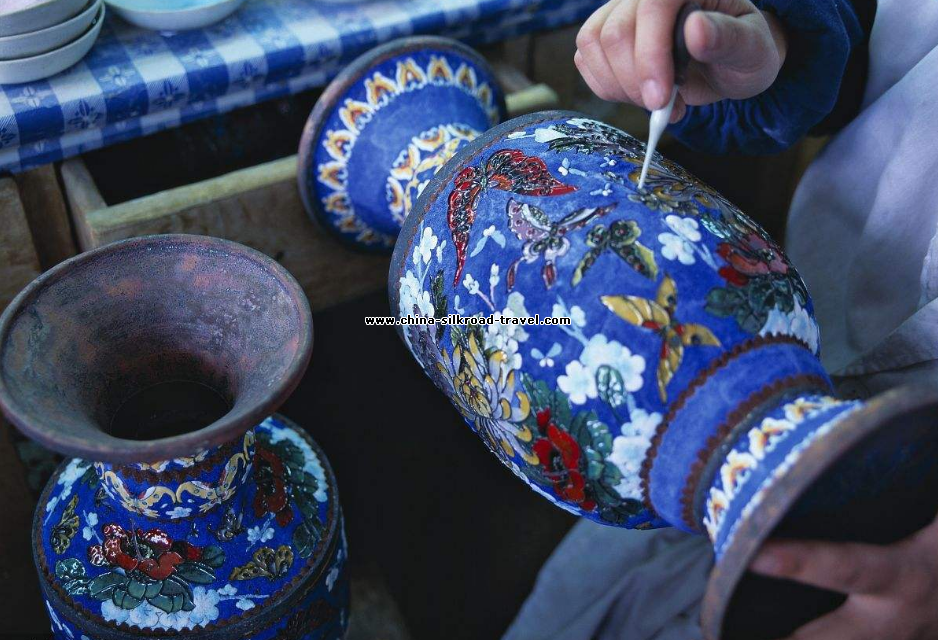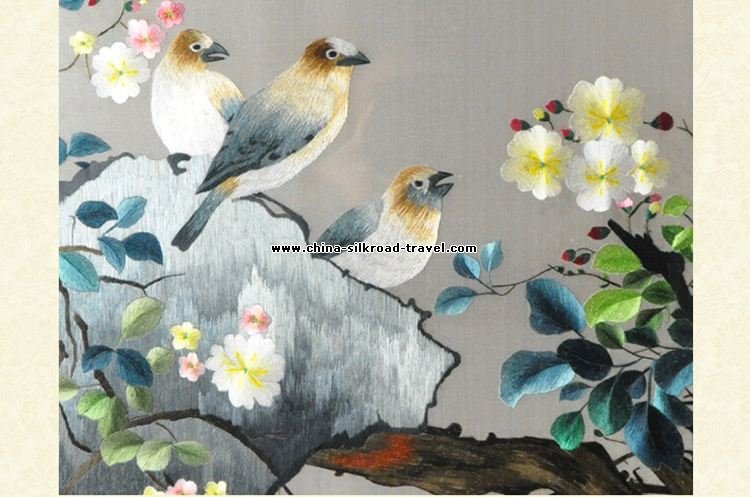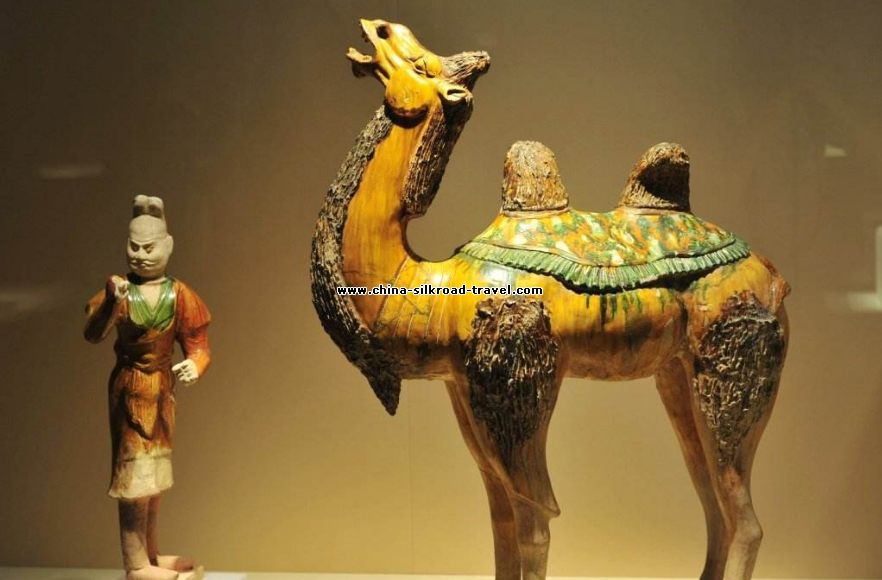 Xinjiang China Travel is specialiesed in organizing the Classic Ancient Silk Road Tour,and we are the professional Xinjiang Tour experts.We arrange both large and small group tours and specialize in vacation planning. We pride ourselves in helping people plan the vacation adventure that is right for them. Even only one person coming, we also can provide personalized service for you. With many years of experiencebehind us,we always offer the best value,most comfort and flexible tour for you,you will never feel rush and tired.