Eagle Dance of the Tajiks
Post Time:2018-12-29 Views:
As an ancient people in China, the Tajiks mainly live in Tajik Autonomous County of Taxkorgan County in Kashgar area of Xinjiang. Eagle dance is a traditional folk dance of the Tajik people mainly for self-entertainment. It is usually performed as a pas de deux during festival seasons or evening parties at home. This dance originated from Tajik ancestors' worship for eagle totem. So the dance movements imitate eagle's action from content to form. When dancing, male and female dancers would sit in a circle. Inviting each other to do the dance in pairs. Sometimes several pairs would dance together. The male dancer's movements are vigorous and graceful, simple and rough, imitating a flying eagle by stretching the arms, rocking back and forth, making left and right spins and leaping sideways. The female dancer's steps and postures are similar to her male partner, only slightly smaller and more agile. She usually stretches her hands beyond her head and makes inward or outward rotation movements with her hands. Major musical instruments accompanying the eagle dance are the tambourine and the eagle bone flute.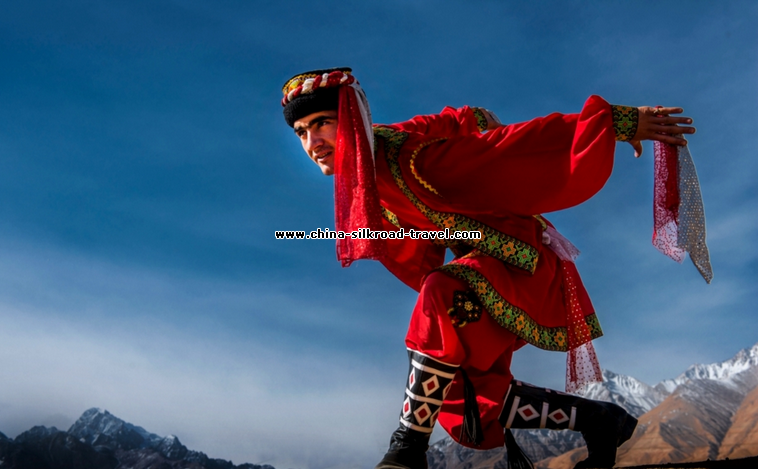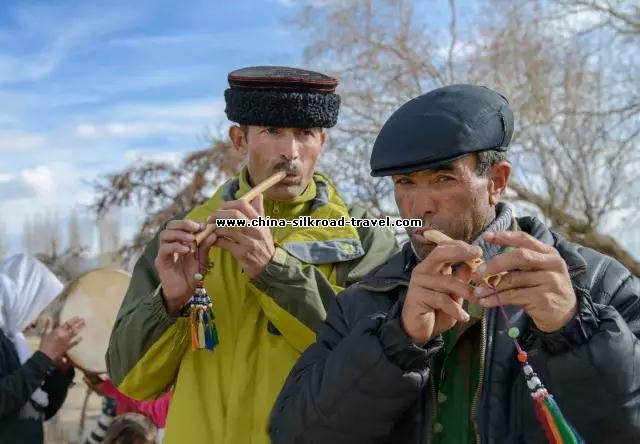 Eagle-bone Flute with Carved Patterns of the Tajiks
Eagle flute, also known as Nao Er "eagle-bone flute", is about 24 cm long with three holes. Due to the different sizes of the bones, the flutes may vary in length. The instrument is usually played in pairs. So each pair must be of consistent if not identical length, width and hole-distance.

Xinjiang China Travel is specialiesed in organizing the Classic Ancient Silk Road Tour,and we are the professional Xinjiang Tour experts.We arrange both large and small group tours and specialize in vacation planning. We pride ourselves in helping people plan the vacation adventure that is right for them. Even only one person coming, we also can provide personalized service for you. With many years of experiencebehind us,we always offer the best value,most comfort and flexible tour for you,you will never feel rush and tired.