14 Days Silk Road Culture Exploration
Post Time:2018-12-26 Views:
Dear Lesley

Thank you for your kind email. Many good thoughts have been coming your way during our great holiday in China!

All the guides were excellent as we said in our reviews but 'Frank' in Gansu Lanzhou was excellent +, and Mr Star in Datong was excellent ++.

I will tell you a few small points which could perhaps improve a tour even more:

1. When we were collected by a guide from Beijing airport on 23 October, we asked what time we should be picked up for going to Gansu Dunhuang on 25 October, for a 06.40 flight. She consulted with her boss and said 04.00hrs but the guide who arrived on 25 Oct expected us to be ready for 03.30 with good reason. When we arrived at the airport the queues for check-in were enormous. Somehow he worked some magic and got us boarding passes quickly. As well as leaving earlier from the hotel, it would have been better if we had checked in and printed / obtained our boarding passes before leaving our country, or when we arrived in Beijing.

2. Colourful Hotel, Zhange was quite far out of Zhange so we had no choice but to eat there. We were put in a private dining room and eventually given an expensive, although tasty, meal, but only after a lot of effort. They would be better to have simple pictures like ordinary restaurants have - pointing to a dish you would like is much easier!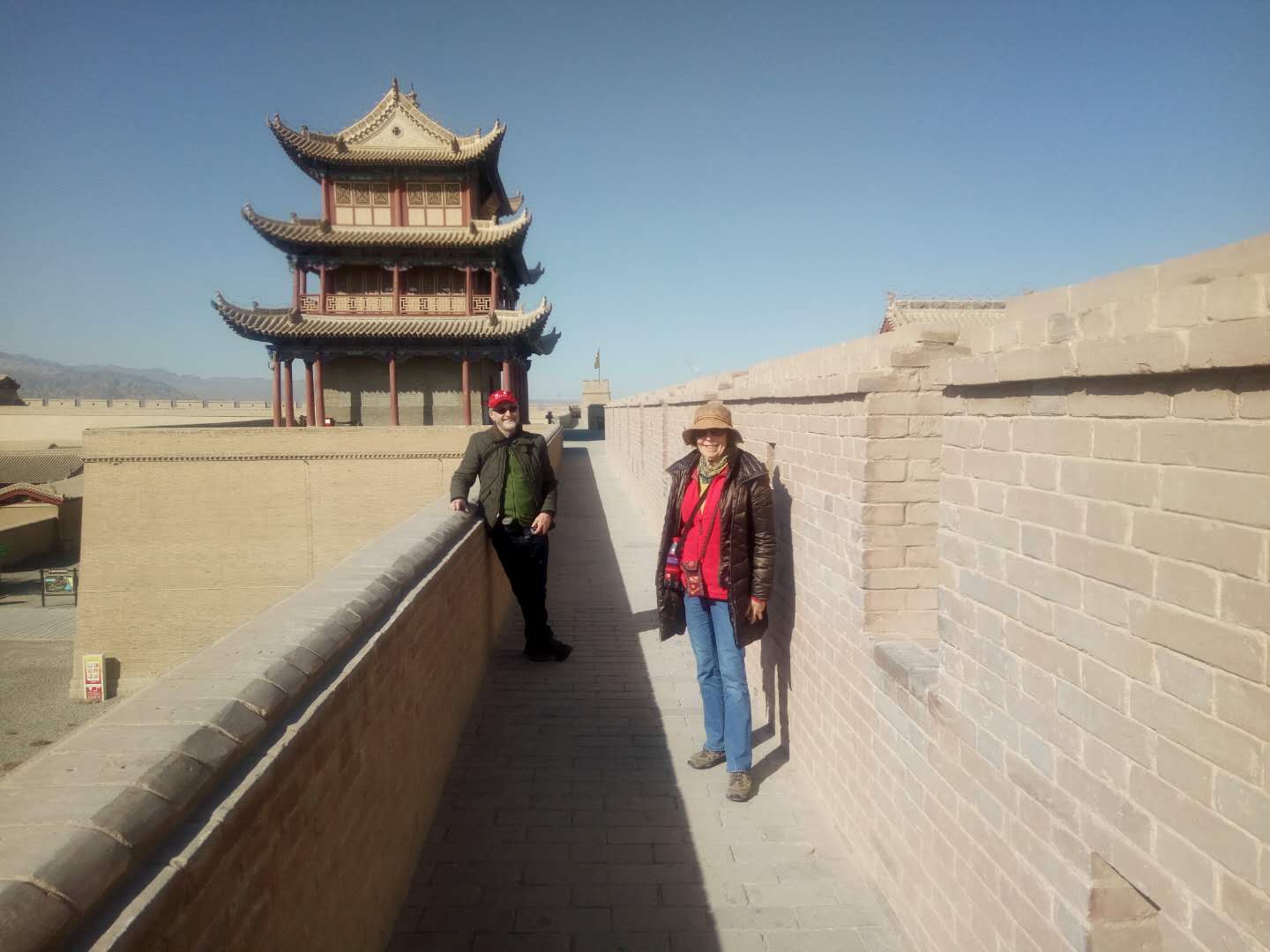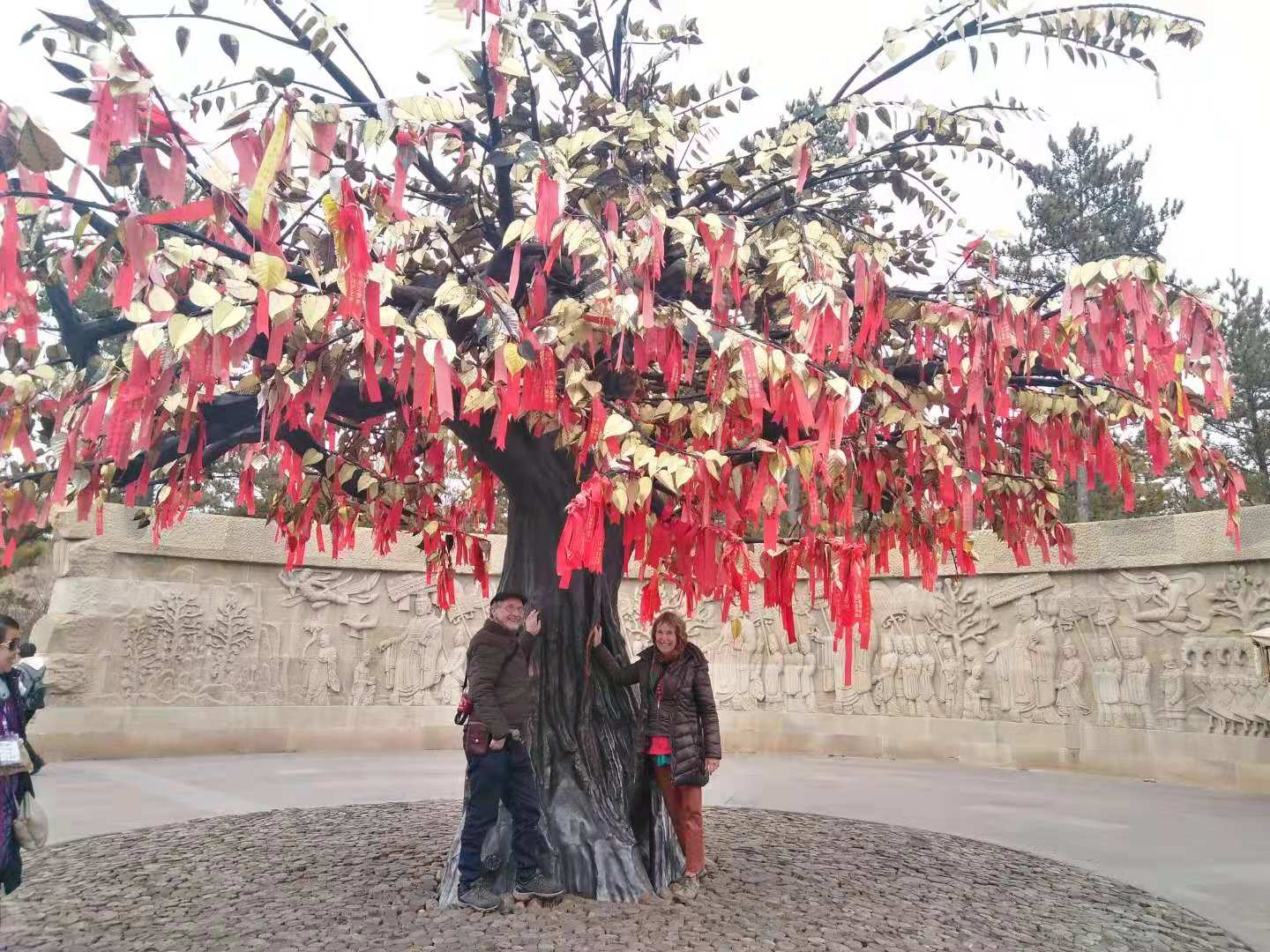 3. In the Legend Hotel,
Gansu
Lanzhou, where we had pleasant stays for 2 separate nights, on leaving the second time our guide was phoned and we were accused of taking water without paying for it. Unlike other hotels, the labels on the free bottles of water were only written in Chinese, and not also in English. Unfortunately the maid must have put the free bottles next to the bill for paid items, and therefore we made a genuine mistake by taking the bottles on the desk. We sent bac
k the European water bottles with the driver but they could see we had left the Chinese 'free' water in our room.

4. Hongshanyi Hotel, Pingyau, an old Chinese courtyard hotel was delightful! I never told you that we prefer smaller, simpler, friendly, family hotels as I appreciate that it can be difficult to get Western toilet facilities in these hotels / guest houses. If it is possible, could travellers be given the choice between types of hotel? Maybe most people who travel like 4 * hotels best, unlike us!

5. Soft Sleeper trains were a new, interesting experience! However, lifting heavy luggage containing books for 2 conferences, and clothes etc for 4 weeks, was very difficult - going up and down stairs in underpasses; lifting cases up the high steps into the train; and putting the cases into the very high storage areas in the train!
I am very fit for my age, but to be allocated an upper bunk on the Pinyao to Datong train was an almost impossible challenge! No one else came to share the compartment but the guard made clear the upper bunk was the one allocated to me - so we just shared one lower bunk! I presume that our nice guide, Mr Star, who booked the tickets, didn't realise, as on the Datong to Beijing train which you had booked, we were both in the lower bunks and watched 2 fit young men struggle to get up to the top bunks.

6. We enjoy having time to explore places on our own but we understand that this was an intense tour with a packed itinerary so it was difficult to give us a bit more time on our own, however, that would have been appreciated.

These are not criticisms of your wonderful tour, but rather just some observations and suggestions.

With best wishes - and many thanks

Marian

Xinjiang China Travel is specialiesed in organizing the Classic Ancient Silk Road Tour,and we are the professional Xinjiang Tour experts.We arrange both large and small group tours and specialize in vacation planning. We pride ourselves in helping people plan the vacation adventure that is right for them. Even only one person coming, we also can provide personalized service for you. With many years of experiencebehind us,we always offer the best value,most comfort and flexible tour for you,you will never feel rush and tired.