Which Great Wall sections are worthwhile to visit?
Post Time:2019-10-23 Views:
As one of the famous
travel destinations along the silk road
, it is the world's most iconic structural marvels, the Great Wall boasts over 2,000 years of history and stretches over 21,000 kilometres. Visiting what is arguably China's most instantly recognizable place remains on many travellers' bucket lists.
A quick online search about trips to the Great Wall points, more often than not, to Badaling, the most renowned section. However, if you want to avoid crowds, here's a selection of other options along with the snaking structure with breathtaking vistas and unforgettable treks.
Mutianyu Great Wall
As one of the best-preserved sections,
Mutianyu
features densely distributed watchtowers. Some are rarely seen such as the Zhengguan Terrace (No.6 Watchtower), which is comprised of three hollow watchtowers. Renovation work has made it much easier and safer to climb. Moreover, it's equipped with a cable car and a luge, making it accessible to children and seniors.
Transportation:
Take express bus 916 to Huairou North Street Station first and the destination is a 20-minute drive from the station.
Admission fee:
40 RMB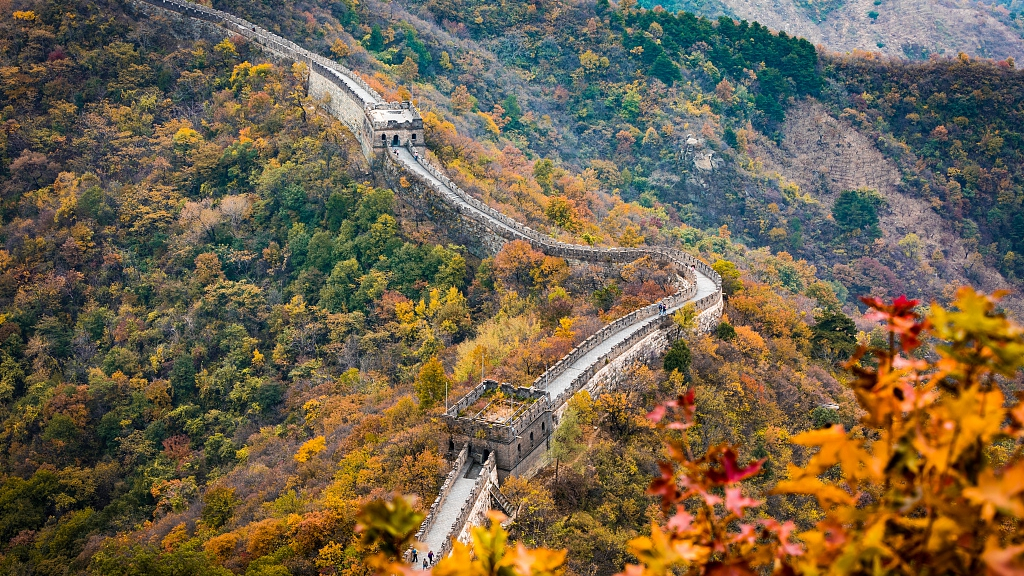 Jinshanling Great Wall:
If you got only one chance in your life to see the Great Wall, make it Jinshanling – the Golden Mountain Ridge. It is the most picturesque and arguably the most beautiful section of the Great Wall near Beijing. On a clear day, the wall appears to be meandering into infinity from hilltop to hilltop until it vanishes at the horizon. During the golden hour, you don't need a telephoto lens, just a simple smartphone, to give you the most stunning pictures of one of the greatest man-made wonders on the earth. Since it's about 130 kilometres away from downtown Beijing, there are no crowds. It's worth staying overnight in one of the farm stays, hotels or an Airbnb nearby to admire the wall from afar as it is illuminated every evening until 11 p.m. Let your gaze wander upwards to enjoy a sky full of stars stretching out up and beyond the wall.
Transportation:
There's a direct bus from Dongzhimen Wai or Wangjing West Long-Distance Bus Station. The earliest departs at 7:40 a.m., the last returns at 4 p.m. Ticket fare: 50 yuan one-way.
Admission fee:
60 RMB
(one-way cable car: 40 RMB)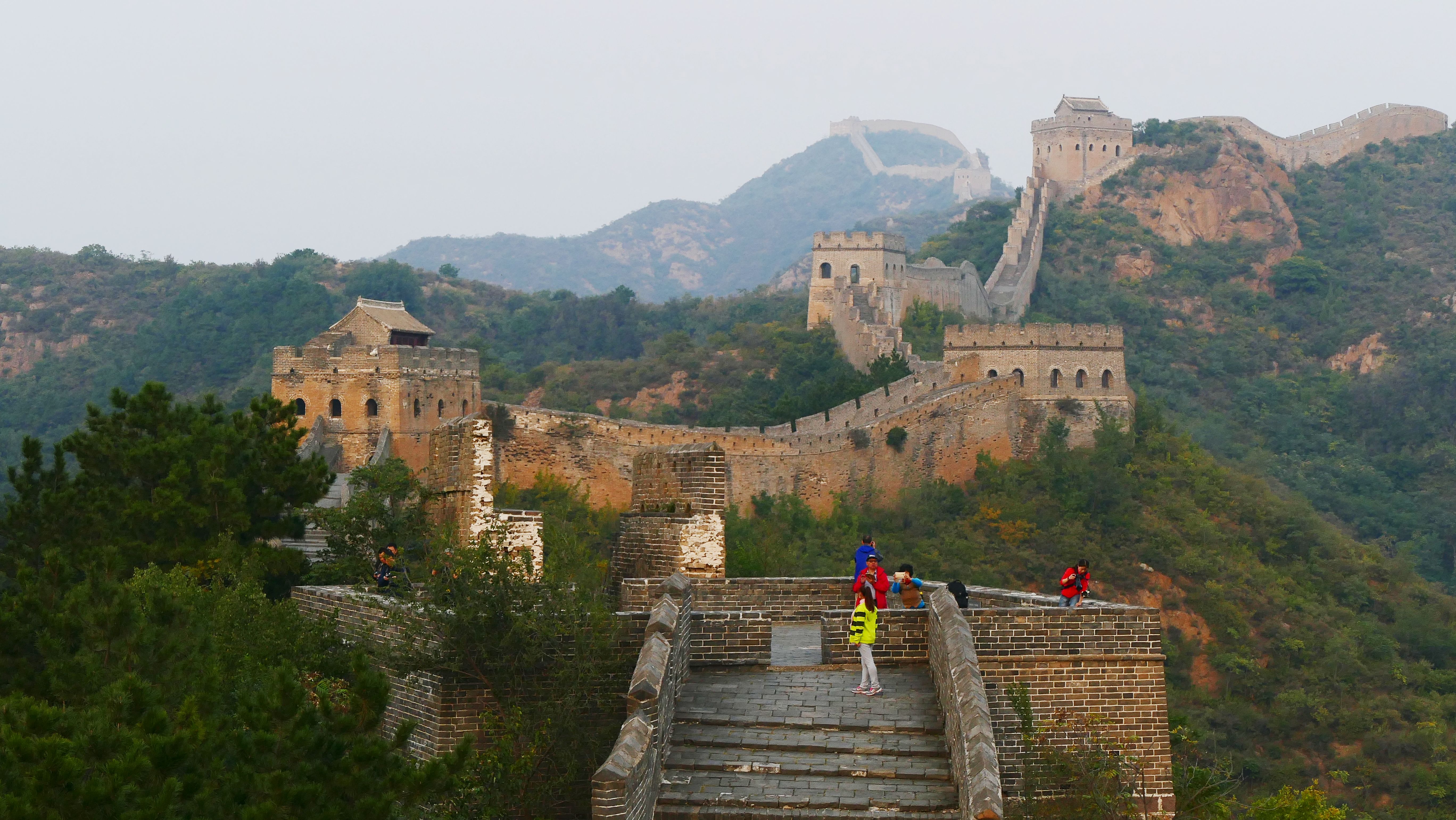 Jiankou Great Wall:
Nicknamed the
"wild Great Wall,"
the Jiankou section of the Great Wall is known for its precipitous mountains and picturesque views. Built along a mountain ridge with steep cliffs, it has become a hotspot for photographers and adventure seekers.
Transportation:
Take express bus 916 from Dongzhimen to Huairou North Street Station and then take a taxi to the destination.
Admission fee:
Free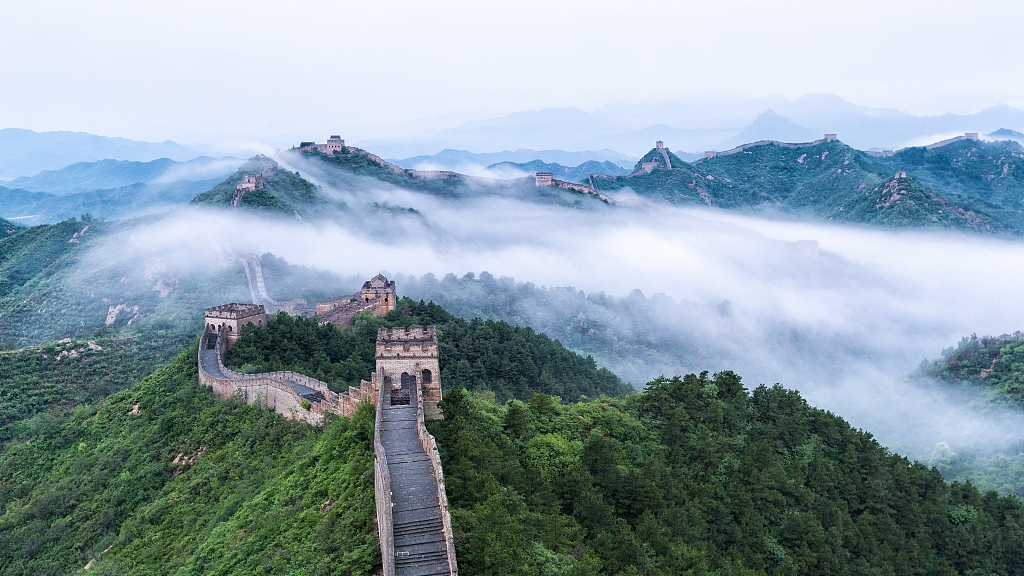 Simatai Great Wall:
The Simatai section retains the original appearance of the Great Wall and is the only section that offers night tours. When the night falls, the paths are illuminated with soft light. At the foot of the Great Wall lies the Gubei Water Town where you can spend the night after exploring the majestic surrounding. The Simatai night experience is available between 18:00 and 22:00 from April to October and 17:30 and 21:30 from November to March.
Transportation:
Take a direct bus from Dongzhimen Wai Bus Station to Gubei Water Town. The earliest departs at 9 a.m.
Admission fee:
40 RMB.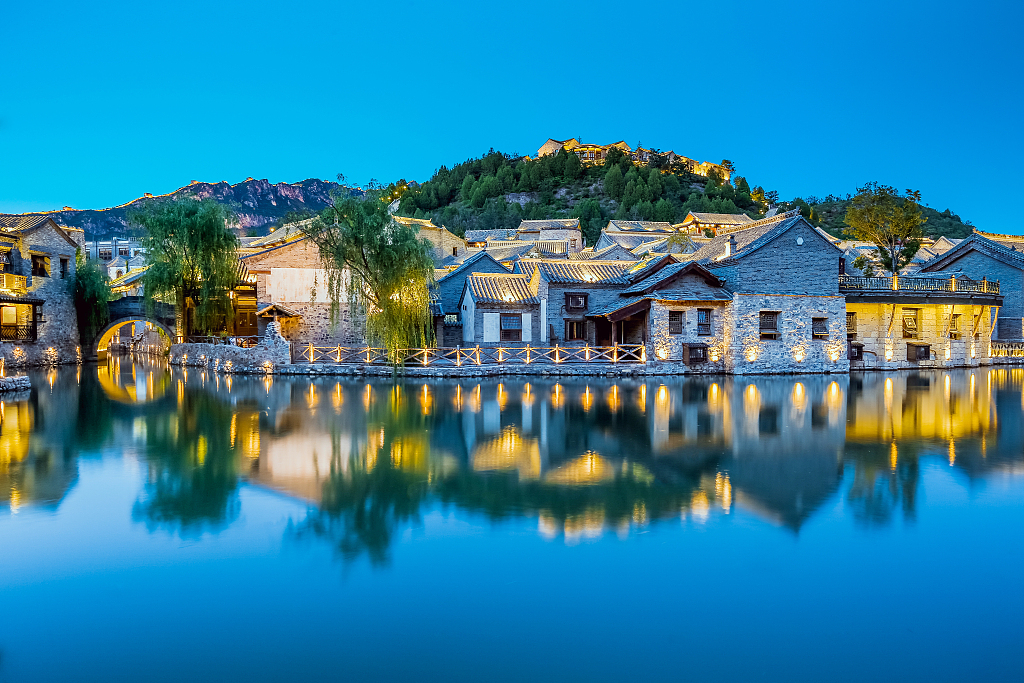 Badaling Great Wall:
Do you want to tick the Great Wall off your bucket list without a big hassle? Then Badaling is your go-to section. Let's be honest, if you don't drive a car, and hiring a driver is not an option, it can be a headache to reach the Great Wall from Beijing by a combination of bus and taxis. Not with Badaling, which lies closest to Beijing, is well restored, and has got easy access by train! On the downside, it's very touristy. Remember those videos where you can't see the wall as it is swamped by people? That's Badaling during public holidays. So if you want a nice shot to post on your social media and you are not particularly fond of large crowds, try one of the other sections during the Golden Week.
Transportation:
Take an S2 train from Beijing Huangtudian Railway Station, the earliest departing at 7:46 a.m. and the last returning at 9:12 p.m. (Ticket fare: 6 yuan one-way)
Admission fee:
40 RMB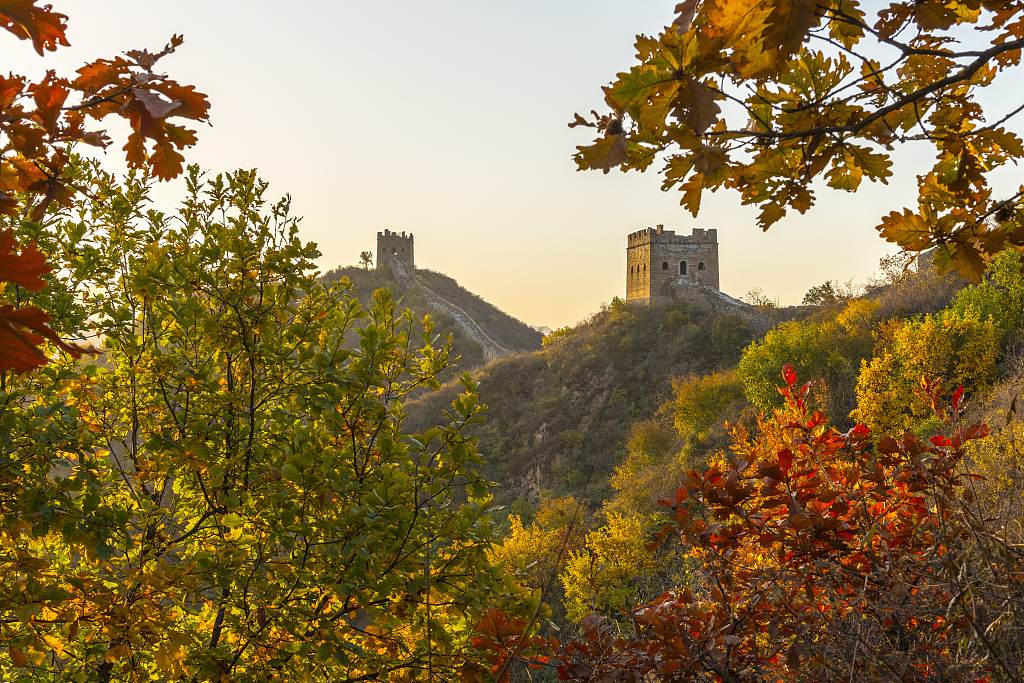 When is the best time to visit?
The best time to visit the Great Wall is from March to May and September to November.
Prepare well for your hike and check out your weather app before you set out.
Recommended Silk Road Tours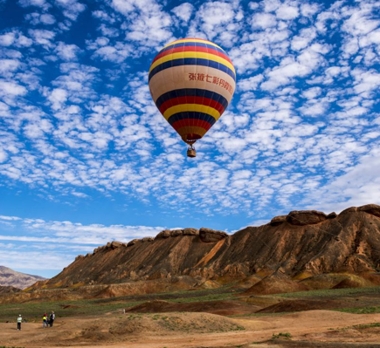 West China Travel to Qinghai and Gansu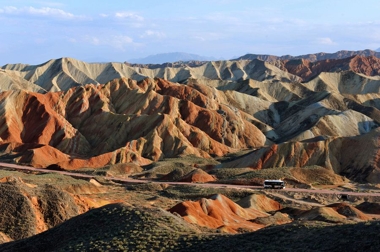 Silk Road Travel from Malaysia by Airasia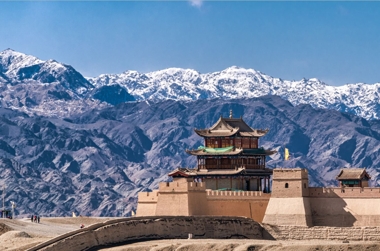 11 Days Silk Road Luxurious Travel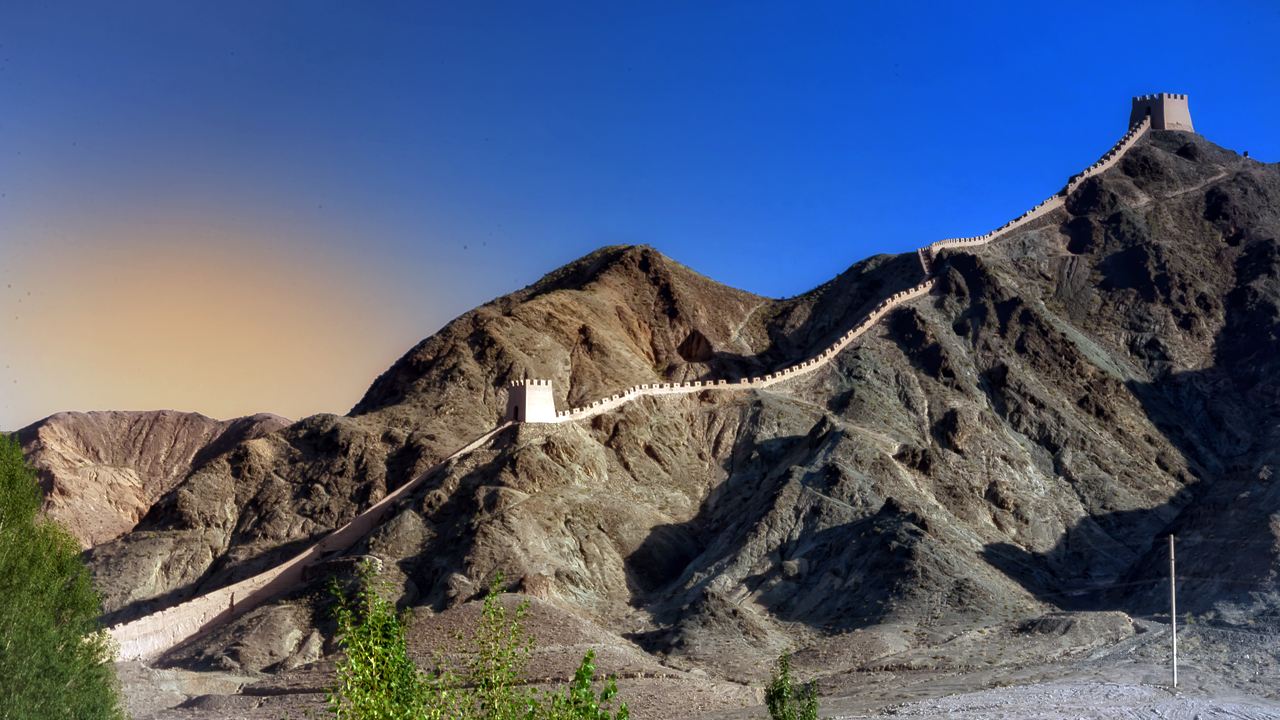 Silk Road Buddhism Culture Exploration

Xinjiang China Travel is specialiesed in organizing the Classic Ancient Silk Road Tour,and we are the professional Xinjiang Tour experts.We arrange both large and small group tours and specialize in vacation planning. We pride ourselves in helping people plan the vacation adventure that is right for them. Even only one person coming, we also can provide personalized service for you. With many years of experiencebehind us,we always offer the best value,most comfort and flexible tour for you,you will never feel rush and tired.