The Epic Routes along the Silk Road
Post Time:2019-10-24 Views:
There are many beautiful
natural landscapes along the silk road
and it's time to pick a destination and start packing! With the rapid development of highways in China, an increasing number of people are showing interest in
"self-driving tours"
to enjoy their holiday in a more flexible and fun way.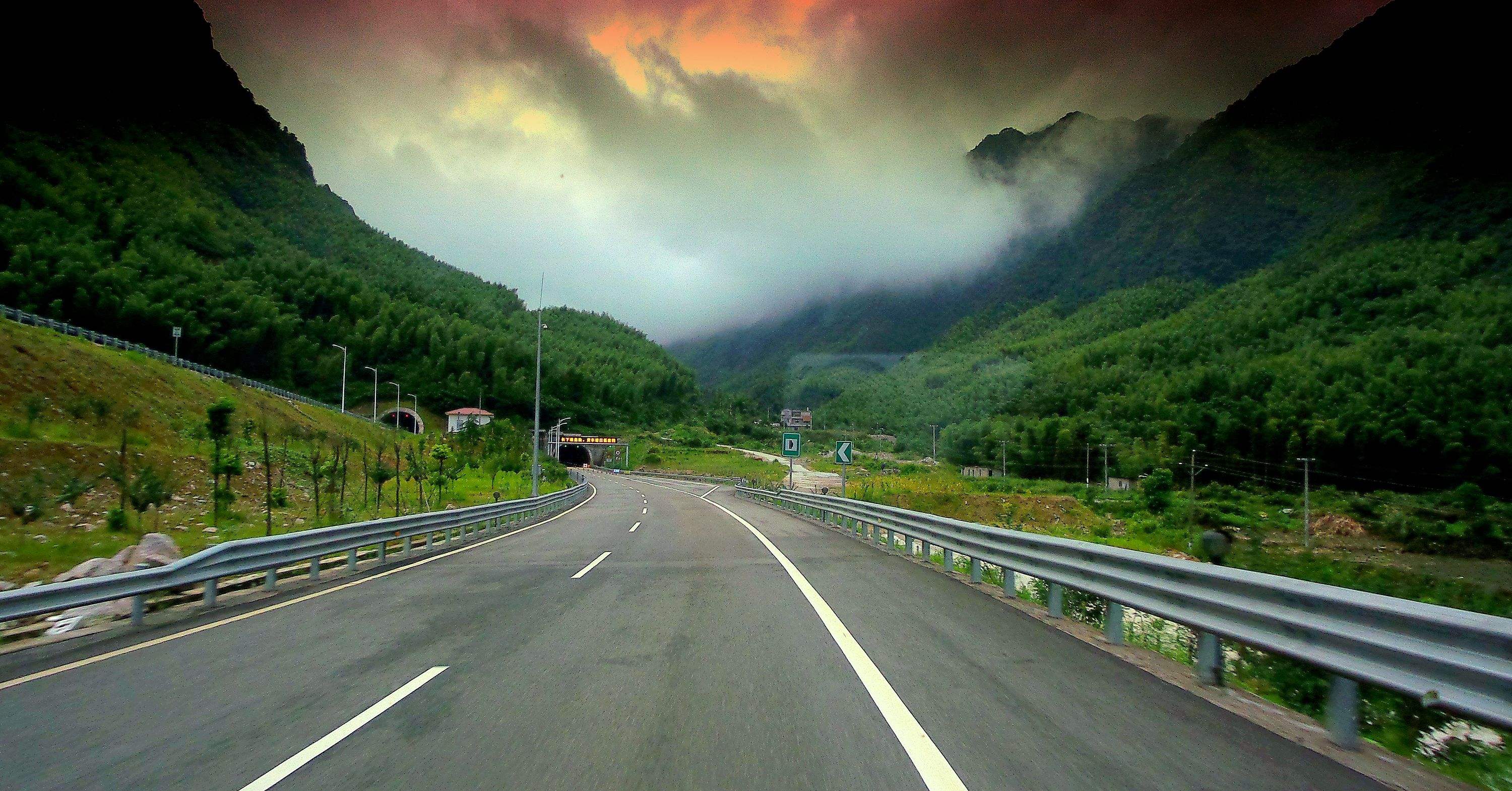 China offers plenty of wonderful scenic drive options. So I would like to recommend the three most popular ones that come with stunning views.
Route 1: Xining–Qinghai Lake–Chaka Salt Lake
Blue sky, turquoise water and boundless green grassland, Qinghai Province in northwest China is where you'll be able to have them all. Along with the mesmerizing landscape, it offers the best opportunities to escape from the hustle and bustle of big cities.
Xining
, the capital city of Qinghai, lies on the northeastern part of Qinghai - Tibet Plateau with an altitude of 3,200 metres. It is a good place to start your three-day road trip as car rentals are easily found at Xining Caojiapu International Airport and the city's train stations.
Qinghai Lake:
After a four-hour drive, Qinghai Lake, the largest inland and saltwater lake in China, stands right in front of you, and you might want to open your arms and enjoy a breath of fresh air. Apart from embracing the heavenly beauty, you can either stroll on the grass, ride on a yak, or catch a glimpse of the local Tibetan life.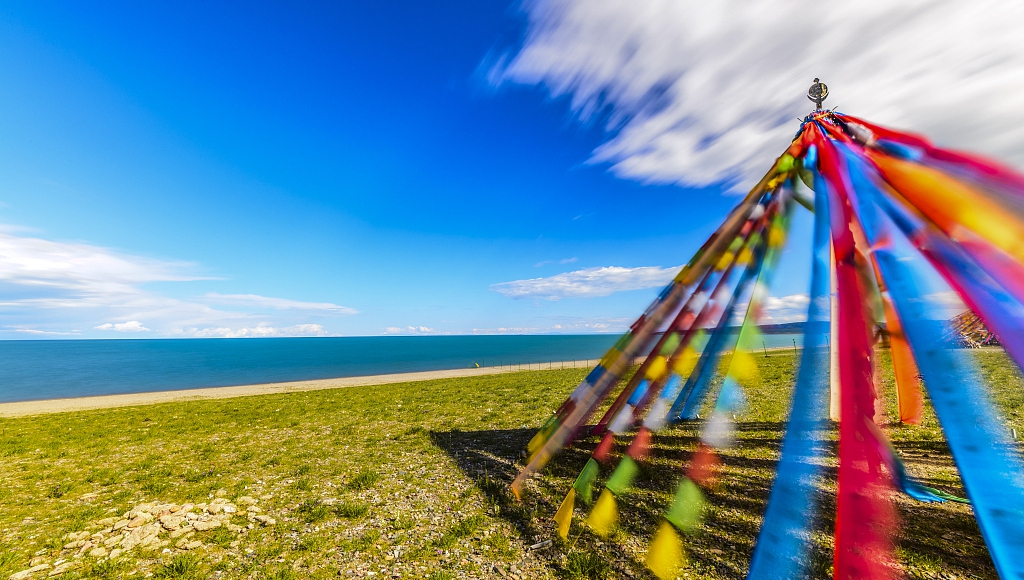 Chaka Salt Lake:
About 150 kilometres away from Qinghai Lake and 298 kilometres from Xining, lies another tourist destination known as "mirror of the sky" -Chaka Salt Lake. As its name suggests, the snow-white lake bed and the crystal blue water against the azure sky make it a rare spot for photography.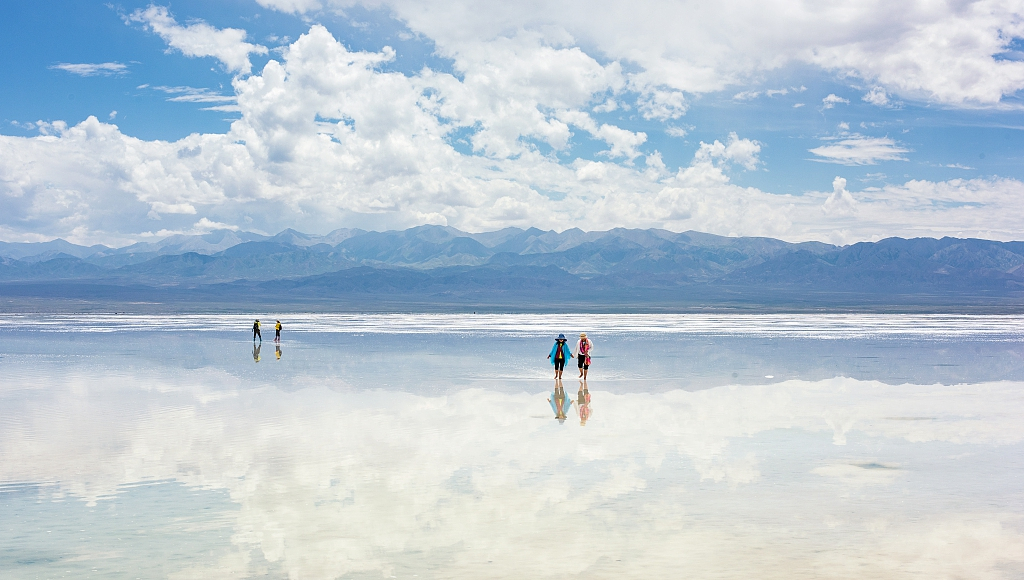 Route 2: Chengdu–Daocheng Yading–Lijiang–Lugu Lake
Drive along the
"Chuan
-
Dian Line,"
this route links two popular tourist destinations – southwest China's Sichuan Province and Yunnan Province. Starting from Chengdu, you'll pass
Ya'an
, a spot to meet the adorable Po (pandas), on your way to
Daocheng Yading
.
Yading National Nature Reserve:
Yading National Nature Reserve
is regarded as one of the few remaining pristine lands on earth. Joseph F. Rock, an American adventurer once paid a visit here and wrote in his article, "wherein all the world is to be found scenery comparable to that which awaits the explorer and photographer!"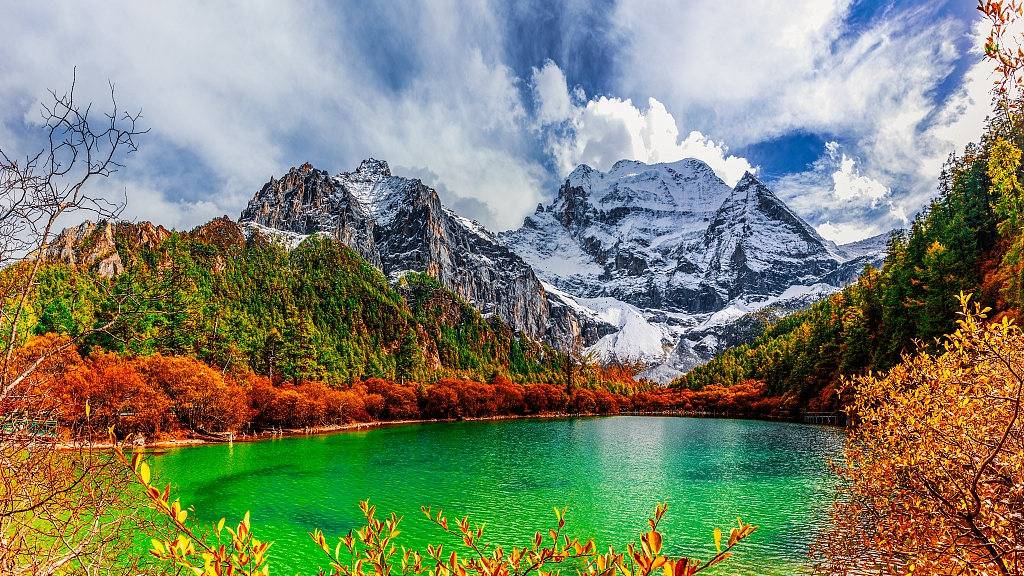 Shangri-La - Lijiang
Before arriving at
Lijiang
, you can make a stop at Shangri-La in the Diqing Tibetan Autonomous Prefecture of Yunnan, if time allows. The lofty snowy mountains, steep gorges and the bucolic villages always leave a lasting impression on visitors.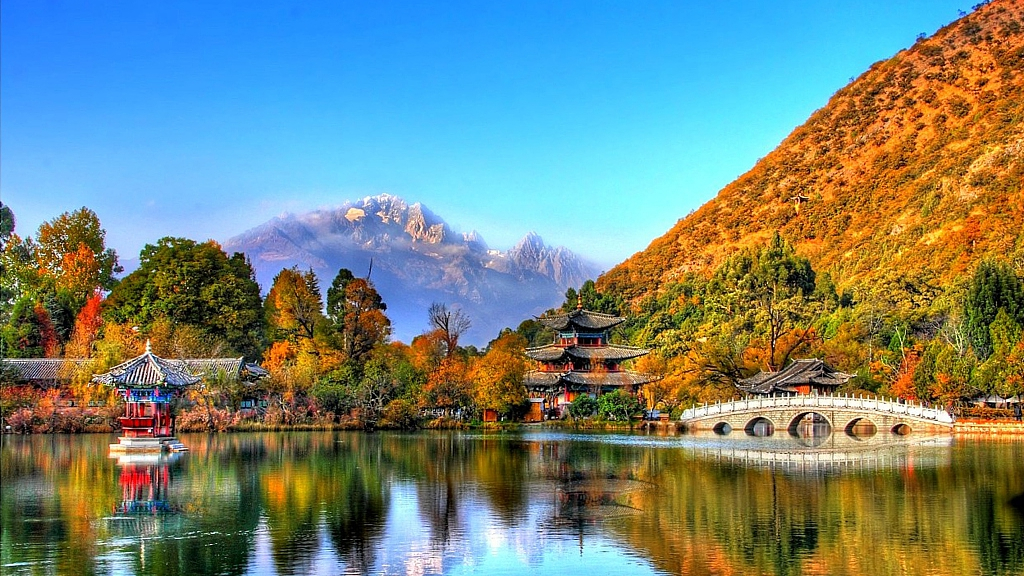 Lijiang is about three-and-a-half-hour drive from Shangri-La.
The undisturbed natural landscape often takes visitors' breaths away. Aside from the dream-like scenery, it also houses an old town that boasts diverse ethnic cultures and customs.
It's also recommended to drive further to the
Lugu Lake
to spend additional time with the splendid nature.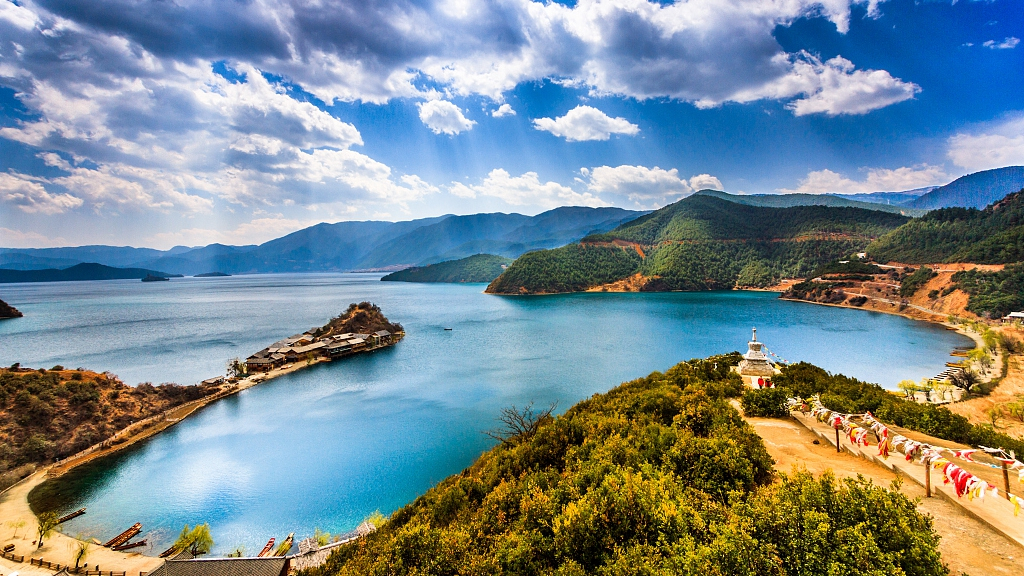 Route 3: Urumqi-Burqin-Kanas-Nalati-Urumqi
A road trip is a perfect way to explore the splendour of Xinjiang in northwest China. The northern part of Xinjiang, in particular, is widely recognized for its heavenly beauty.
Urumqi - Kanas:
Heading north from
Urumqi,
the capital city of Xinjiang,
you'll pass by Burqin County and Kanas Lake.
Primitive villages can still be found there.
Hemu Village,
for instance, introduces you to a hidden Chinese fairyland.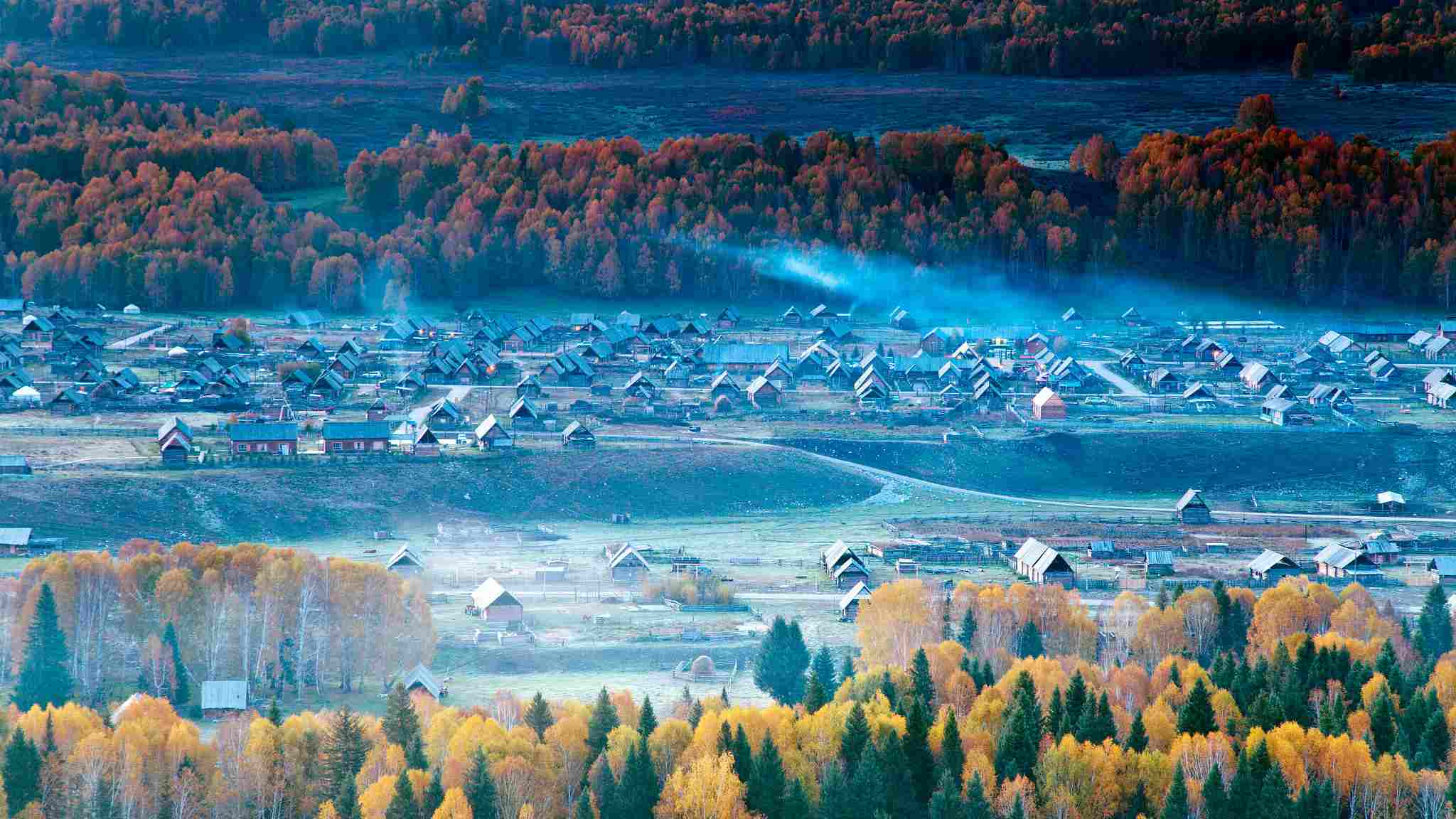 Nalati Grassland:
On your way back to Urumqi, you can stop by the
Nalati Grassland
. Located at the foot of Tianshan Mountains and the east section of Ili River Valley, Nalati scenic spot, at an elevation of 1,800 meters, is one of the highest grasslands in the world nicknamed the
"Sky Grassland."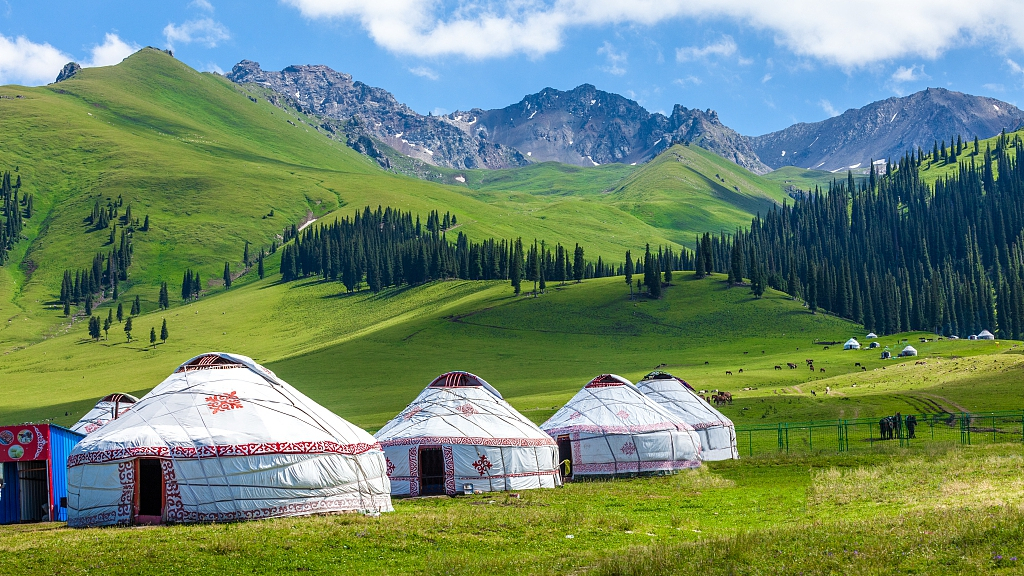 Tips:
The road trip in Xinjiang might take a longer time than other routes due to its vastness. It's hard to digest them all, but with the completion of the road trip, you might have some clues why it's been described as China's best-kept secret.
By the way, if you're interested in the road trip in Xinjiang, please read this post:
Dushanzi - Kuqa Highway
.
Recommended Silk Road Tours:
Danxia Rainbow Mountain Photography Tour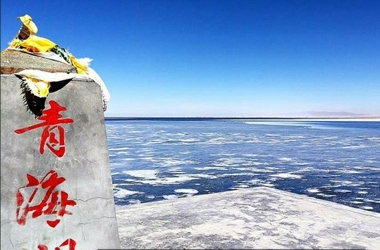 Ta'er Lamasery and Qinghai Lake Tour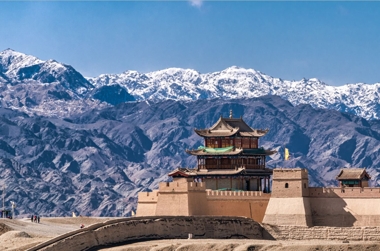 Zhangye-Jiayuguan Pass-Dunhuang Tour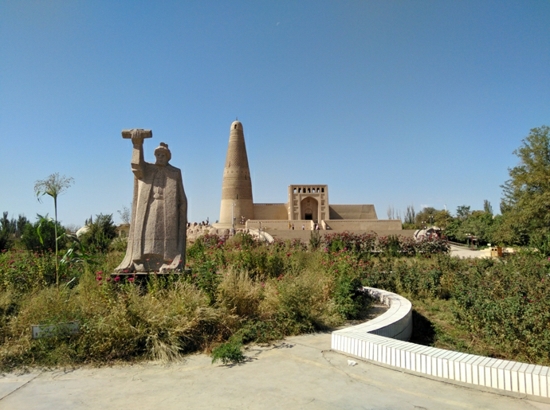 Silk Road Muslim Tour

Xinjiang China Travel is specialiesed in organizing the Classic Ancient Silk Road Tour,and we are the professional Xinjiang Tour experts.We arrange both large and small group tours and specialize in vacation planning. We pride ourselves in helping people plan the vacation adventure that is right for them. Even only one person coming, we also can provide personalized service for you. With many years of experiencebehind us,we always offer the best value,most comfort and flexible tour for you,you will never feel rush and tired.