Our Charity to Purpils
Post Time:2018-12-28 Views: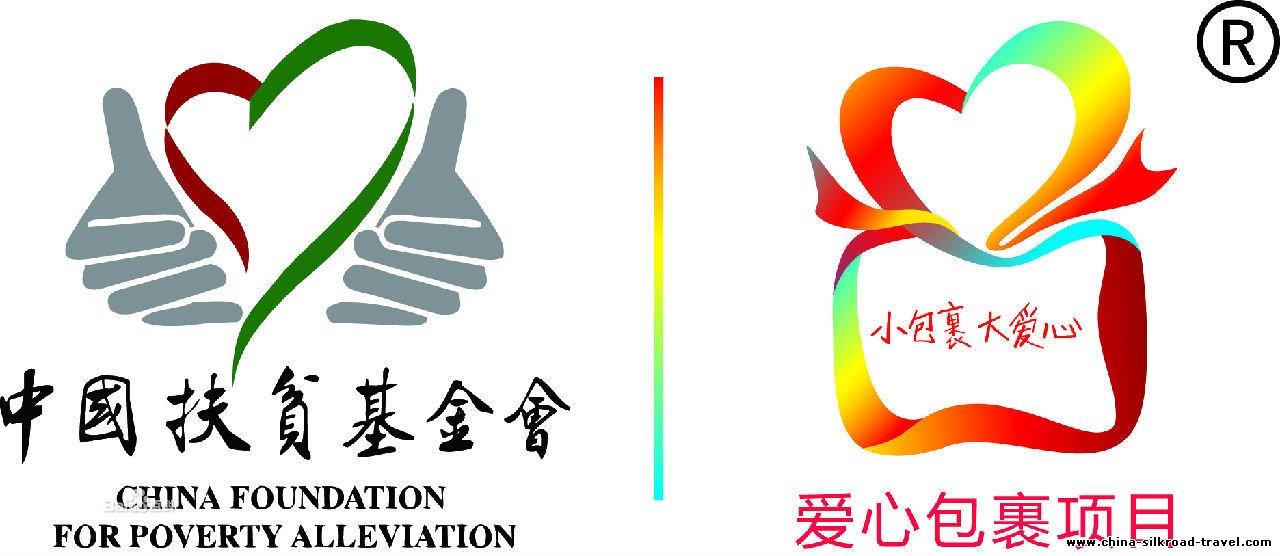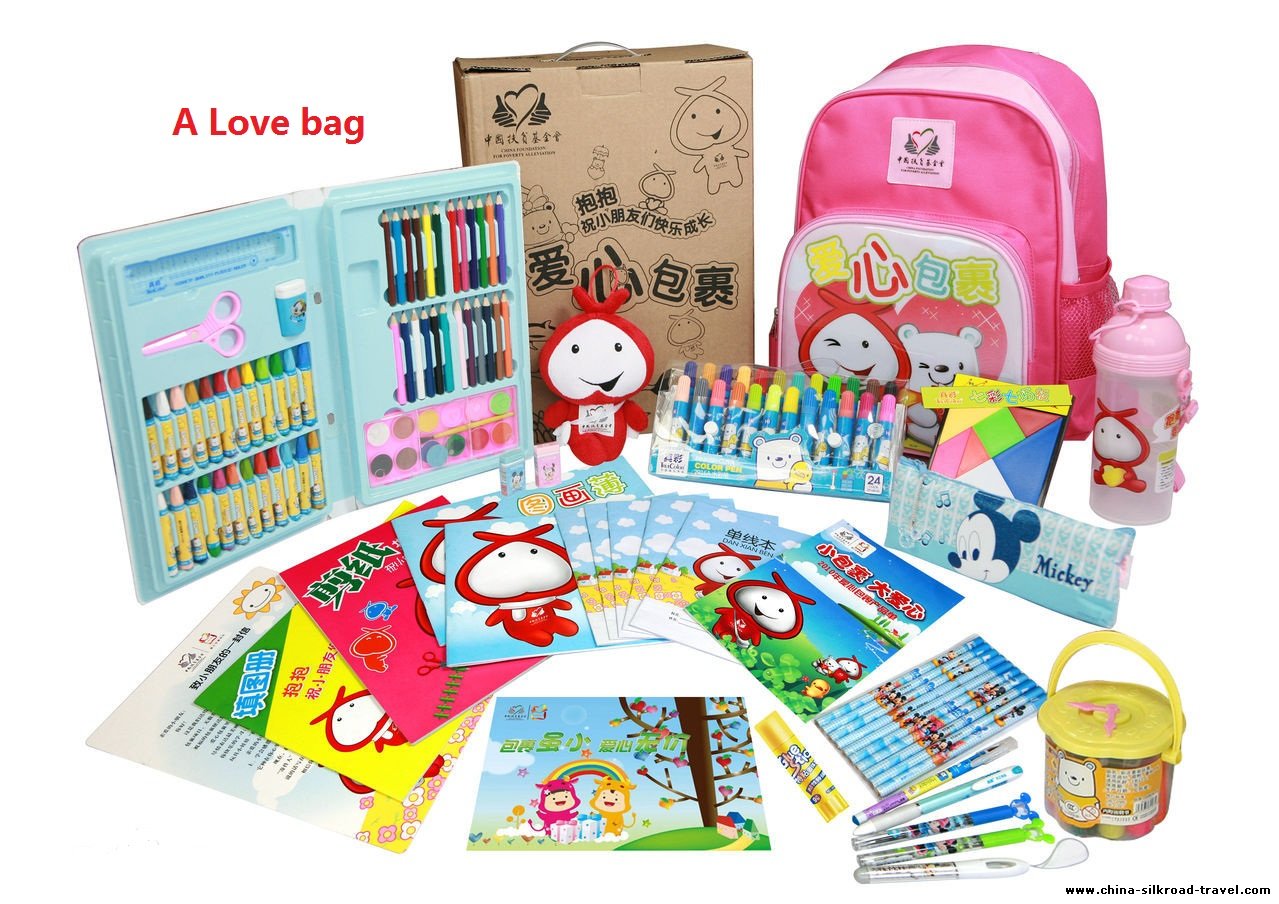 My Dearest Friends
Thanks so much for selecting Xinjiang China International Travel Co.,Ltd to be your Silk Road and
Xinjiang Travel
operator which is our pleasure and honor. In the year of 2012. we
had a fruitful and sucess Toursim seaon. Even though due to the limitaion of Xinjiang toursim development. few of you didn't have the lifetime journey with us, b
your kind understanding and greetings really touch me and my team. In order to express our sincerely appreciation. I donated more than 50 love bag in the name of each group.
hope you can understand my choice. when I was a little girl in the school of 1980s. I dreamed to have a beautiful pink school bag which full of the stationary
and the lovely books. but due to the reality. my poor dream never come true. Now. I am a mother. my daughter is studying in a very nice school.in the year of 2009
I took a research tour to Xiahe and Linxia where people are still in poor, we visited a school by chance.the old shcool. poor pupils wearing dirty broken clothes.they were so pure as a angels
. when we asked them what kind of present they want from me. I thought they may need snacks, beautiful clothes,good shoes. but out of my imagination, they want
to have a beautiful schoolbag.what lovely pupils.From that time on, I always focus on the charity and the try my best to help them.Last year, we did so well.
our client help us promoted the Silk Road ,
Xinjiang Tour
sim and our business. I want to express our sincerely appreciation.Then I realised that donated the school bag in
the name of our clients must be a best way to share the happyness and honor with us. I will do my best to provide the best value tour and help the people who need us.
Thanks and Best Regards to You All!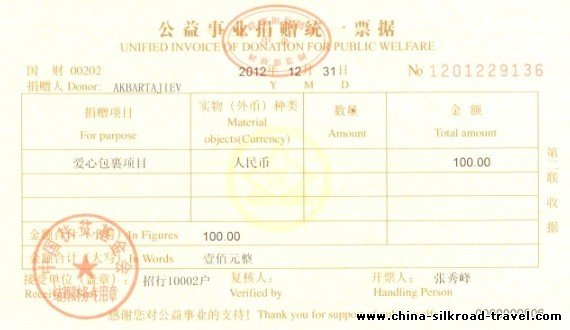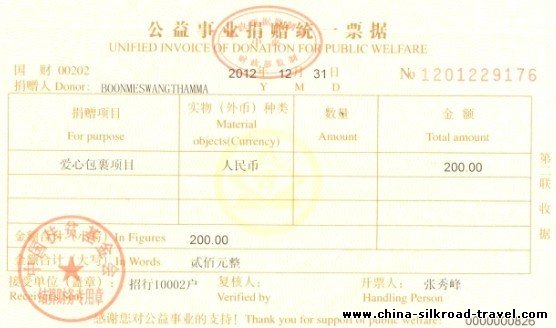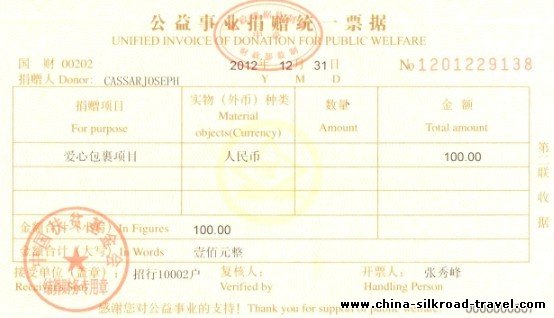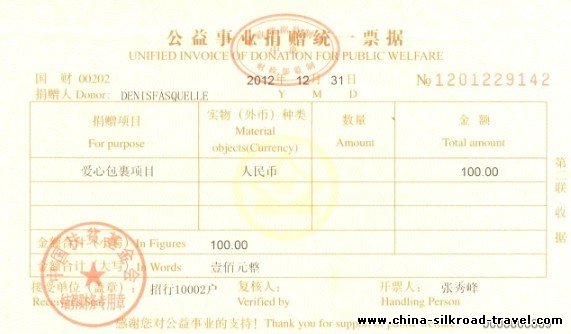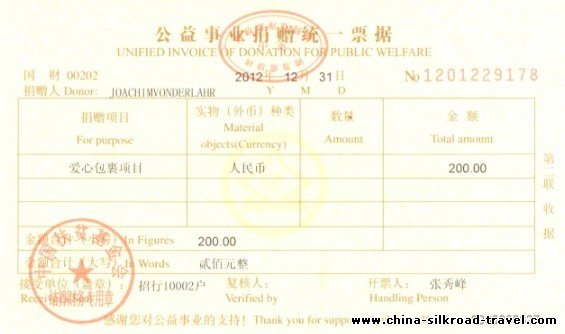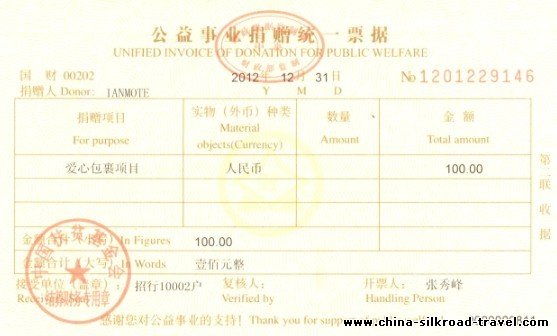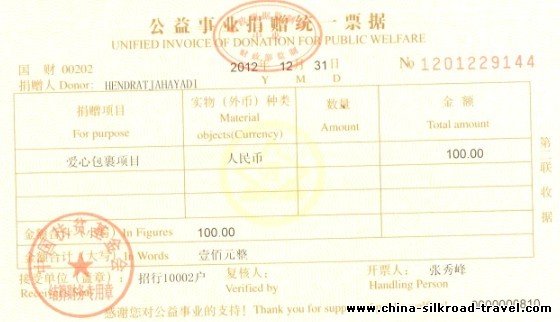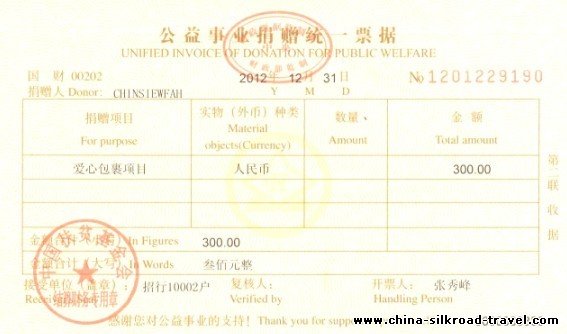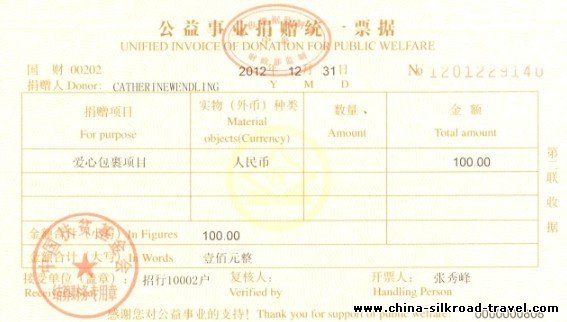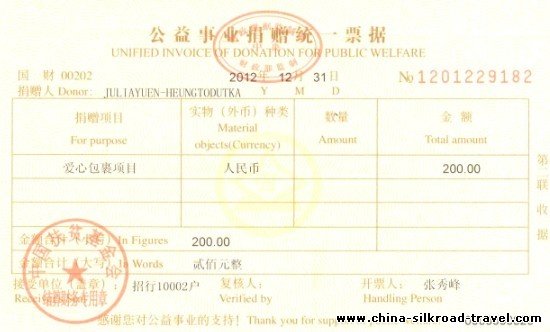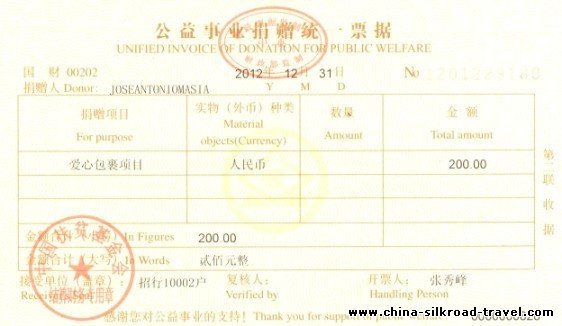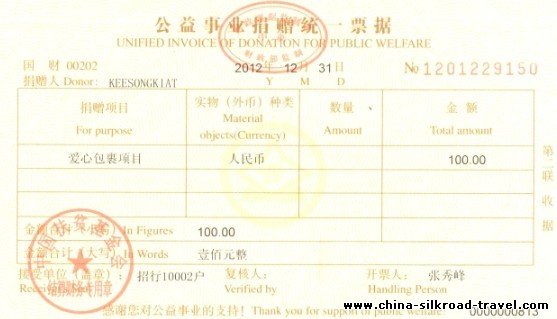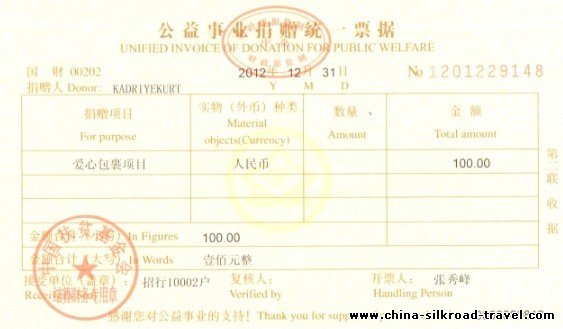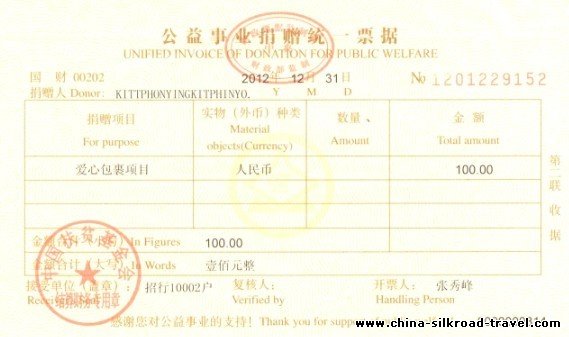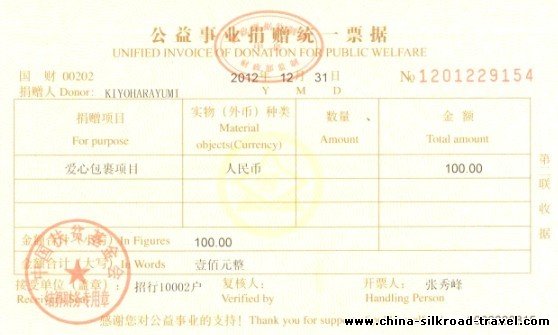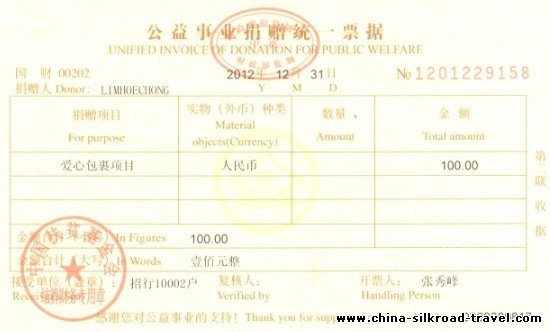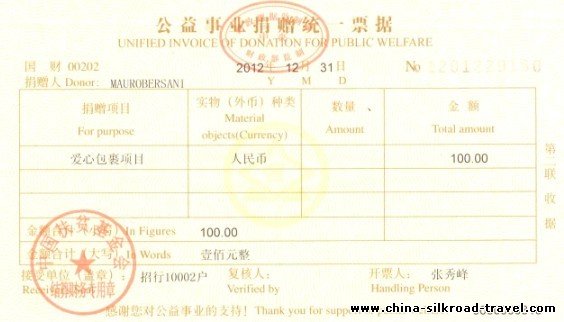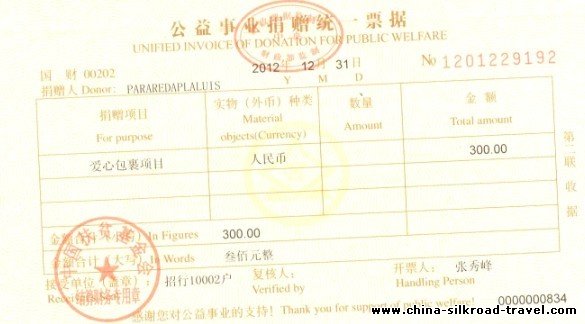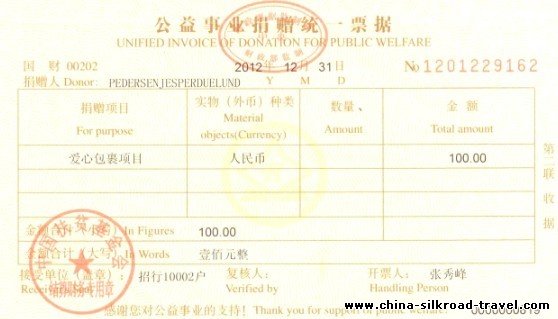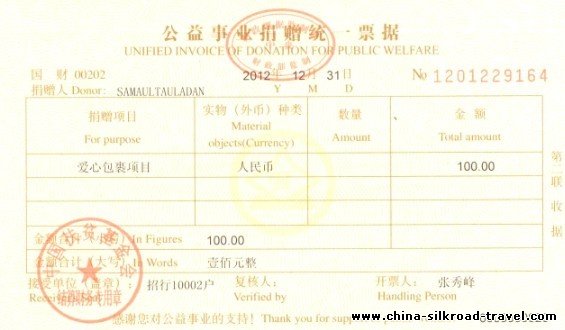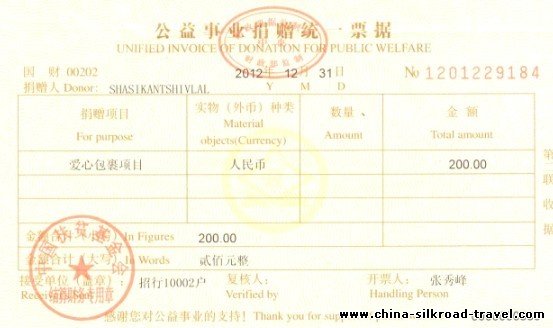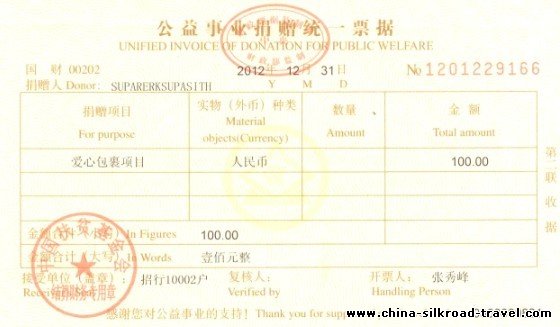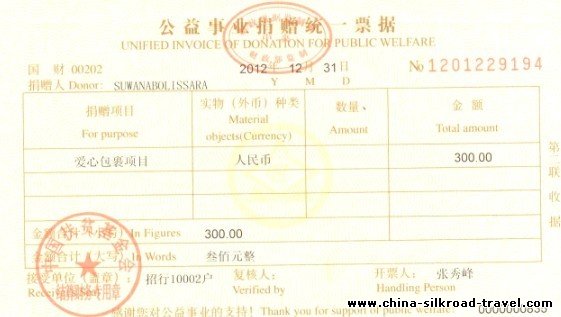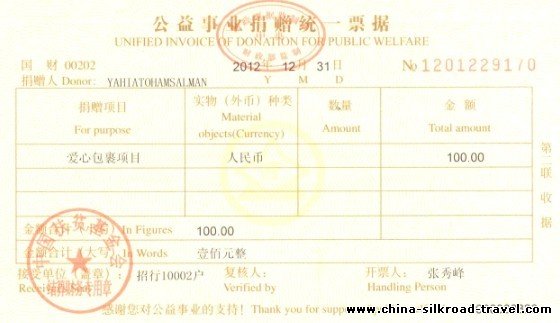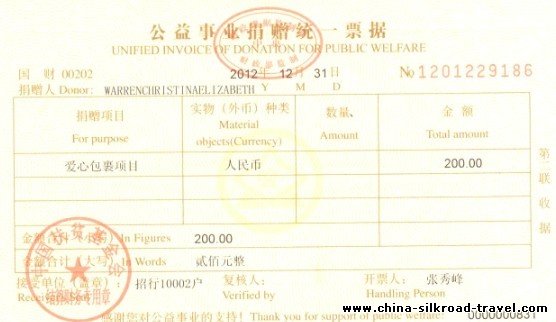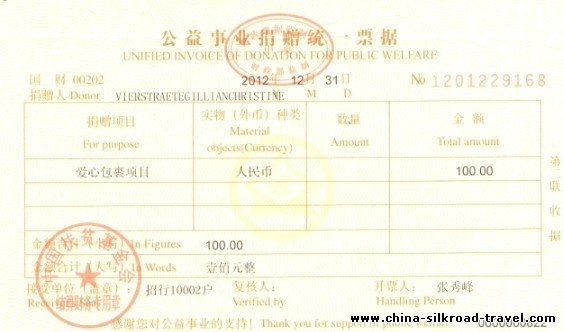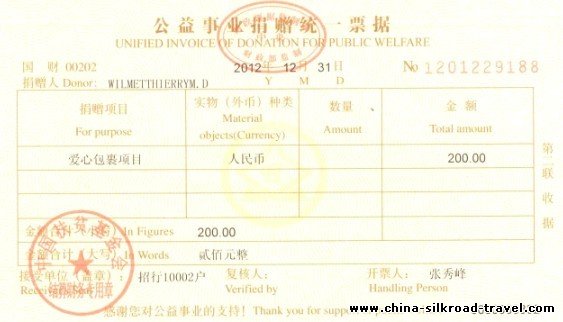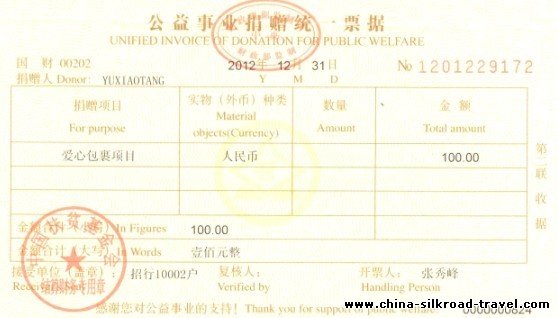 Xinjiang China Travel is specialiesed in organizing the Classic Ancient Silk Road Tour,and we are the professional Xinjiang Tour experts.We arrange both large and small group tours and specialize in vacation planning. We pride ourselves in helping people plan the vacation adventure that is right for them. Even only one person coming, we also can provide personalized service for you. With many years of experiencebehind us,we always offer the best value,most comfort and flexible tour for you,you will never feel rush and tired.