An impressive way to admire the Mogao Grottoes
Post Time:2019-10-24 Views:
Set on the edge of the Silk Road
, Dunhuang may seem like an unlikely place to find an oasis of Buddhist art. With towering dunes in the background, the caves here reflect the power of divine inspiration.
Introduction of Dunhuang:
Dunhuang City, in northwest China's Gansu Province, is a pearl on the ancient Silk Road. It is more than a city's name, it's a witness to the history of cultural treasures that date back thousands of years.
The first of the city's eponymous grottoes was built in 344 AD, spawning a collection of caves that have become symbolic of the city.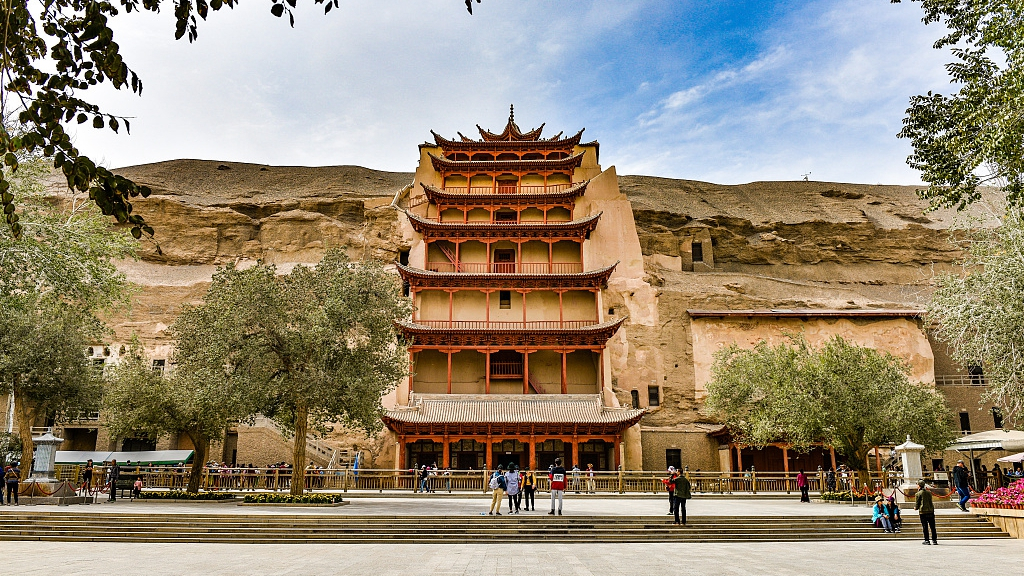 Mogao Grottoes
According to the Tang Dynasty (618-907) records, a monk named Lezun had a vision of a thousand Buddhas under showers of golden rays. Thus inspired, he started construction on the caves, which span 10 dynasties. The Mogao Grottoes are commonly known as the Caves of a Thousand Buddhas. With a large number of murals, grottoes, cultural relics to name just a few, it is a world-famous Buddhist art resort. Here you can enjoy the magnificent grottoes and mural art, and learn the history of Buddhism in Dunhuang through explanation and film display, which is the best option for tourists to visit Dunhuang.
continue to visit you will find that the caves are filled with Buddha statues, flying Apsaras, Kabuki music, fairies, and so on. There are not only sitting statues up to nine stories but also small Bodhisattvas of more than ten centimetres, it is quite numerous and in different shapes, which is worth to visit.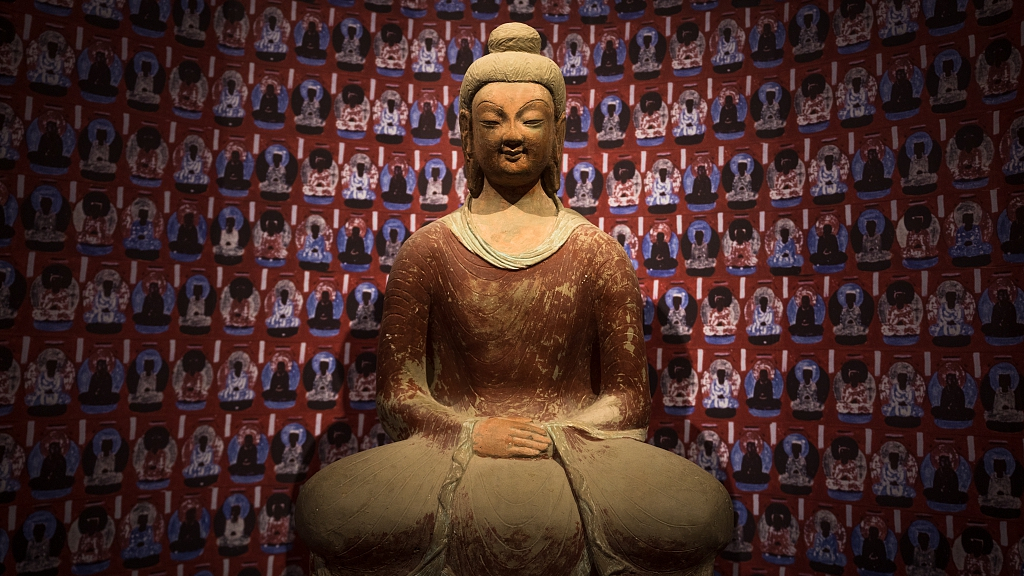 The digital display centre
The Mogao Grottoes Scenic Spot is consists of two parts: the Mogao Grottoes Digital Display Centre and the Mogao Grottoes. The two parts adopt a joint ticket system and are not sold separately. Since 11th September 2014, the system of booking visits has been implemented in scenic spots. Tourists have to book tickets by telephone or online. According to the booking period, they can visit the scenic spots with a limit of 6,000 people per day. The online booking address and details of the tickets can be found at http://www.mgk.org.cn/.
After booking and collecting the tickets, visitors have to go to the digital exhibition centre of Mogao Grottoes and watch two films about Mogao Grottoes for 20 minutes each. A "Millennium Mogao" is an introduction to the history and culture of Mogao Grottoes, it will help the tourists to have a better understanding of Mogao Grottoes. Another "Dream Buddha Palace" is a ball screen film that shows a lot of caves that are not open now.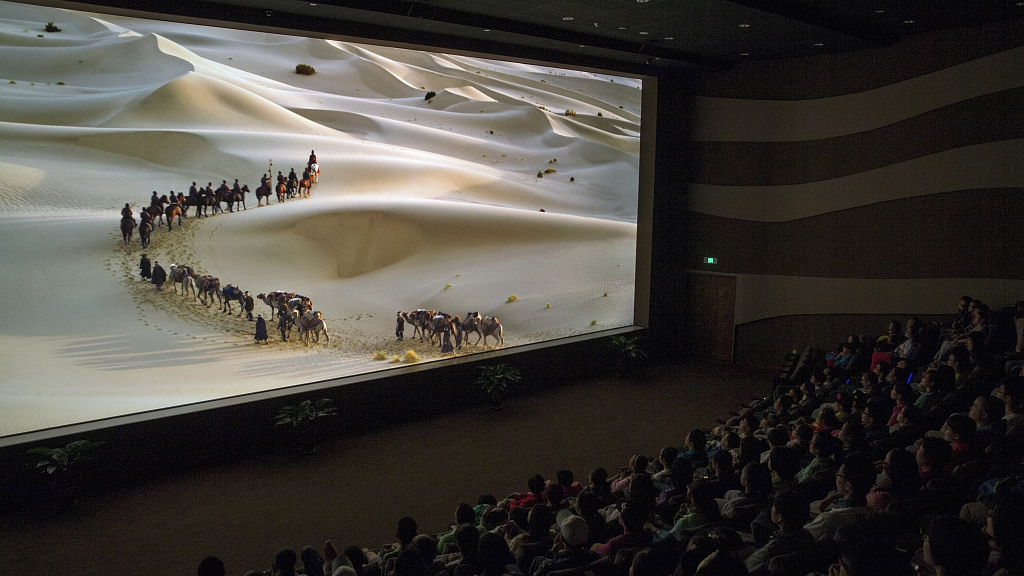 Travel Notice:
The total number of visitors is limited to 6,000 per day, so it is necessary to book your tickets in advance, especially during the peak season (May 1 to October 31). One can reserve a ticket online through the official website of Mogao Caves 30 days in advance.
Individual visitors who booked entrance tickets are required to provide their valid ID documents used for the reservation to get their tickets. Foreign visitors can use their passports.
Entrance ticket:
Peak
season:
Mogao Grottoes Visit Ticket: 200 RMB; Foreign Language: 220 RMB (Monday-Sunday, 1st May-31st October).
Off-season:
Mogao Grottoes Visit Ticket: 100 RMB; Foreign Language: 120 RMB (Monday-Sunday, 1st November- 30th April ).
The digital exhibition centre:
50 yuan per person
Tips:
1. Transportation: Fly to Dunhuang Airport and the destination is about 25-minute drive from the airport.
2. In Mogao Grottoes, you are not allowed to use the torch and the mobile phones, The torch used by the commentator is a special cold light lamp, otherwise, it will have an impact on the murals. To protect cultural relics, please do not take pictures secretly! Camera flash can cause great damage to murals.
3. Caves are closed in severe weather, such as cloudy and rainy days or sandstorms.
4. Shuttle bus service is available between the caves and the Digital Exhibition Center.
Opening time:
Peak season:
1st May - 31st October (Monday-Sunday, 8.00 AM - 8.00 PM ).
Off-season:
1st November - 30th April (Monday-Sunday, 9.00 AM - 5.30 PM ).

Xinjiang China Travel is specialiesed in organizing the Classic Ancient Silk Road Tour,and we are the professional Xinjiang Tour experts.We arrange both large and small group tours and specialize in vacation planning. We pride ourselves in helping people plan the vacation adventure that is right for them. Even only one person coming, we also can provide personalized service for you. With many years of experiencebehind us,we always offer the best value,most comfort and flexible tour for you,you will never feel rush and tired.