"High Speed Rail of Silk Road" Will Be Completed
Post Time:2018-12-29 Views:
Baoji-Lanzhou High-speed Railway is under preparation for operation. With the date approaching, from the beginning of ancient
silk road
: Shanxi, Xian, west to Xinjiang, Urumqi, one more than 2300km high-speed rail of
silk road
is about to opening.
The passenger line dedicated a total length of 401 kilometers, and the track of this high-speed railway has been completely laid. It is reported that, after the commissioning of Gansu, Shanxi section, It will carry on the running test for a period of time, and finally the whole line will be opened and operated. It will greatly reduce the trip time.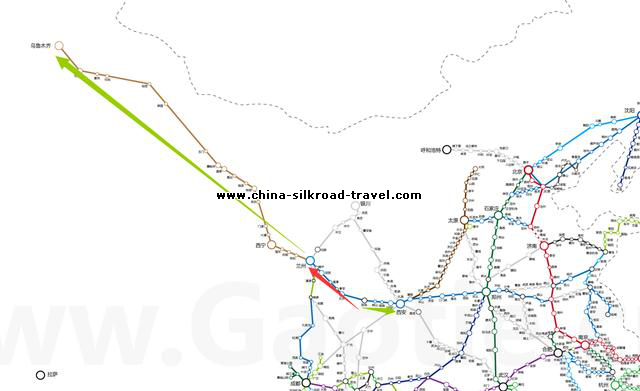 After the Lanzhou-Xinjiang High-speed Railway opened, the time between Lanzhou to Urumqi from 25 hours was shortened to 11 hours. If the Baoji-Lanzhou High-speed Railway is opened, the time between Xi'an to Lanzhou will be shortened to 3 hours. Even it is only take 14 hours from Xi'an to Xinjiang. This will bring great tourism profits to the areas along the silk road.
Xi' an, is called the Four Ancient Capitals of the world with Athens, Rome, Cairo. Which is located in Guanzhong Basin of China, with an area of 9983 square kilometers. Second century B.C, the Han emperor sent Zhangqian to the western regions and set the silk road which started from Xi'an, with total length of 7000kilometers. It's the largest economic and cultural exchange with the west countries for the first time. As a tourist city in China, Xi'an is famous for its large number of human landscapes.
Lanzhou is the capital of Gansu Province, which has a special and beautiful urban landscapes. The nourishment of the Yellow River has made Lanzhou a famous "Melon city", Lanzhou lilium, sweet and delicious, Lanzhou melon seeds, sold at home and abroad. Lanzhou, also the important city of ancient silk road.
Urumqi, capital of Xinjiang Uygur Autonomous Region, is located in an alluvial fan-shaped basin on the northern slope of the Tianshan Mountains. The city opens on to the Junggar Basin in the north. In the Mongolian language, Urumqi means "Beautiful Meadow."
Urumqi has ethnic characteristics of the tourist landscape, unique ethnic costumes and performances, singing and dancing, the hospitality of the people, all of these are very attractive for tourists.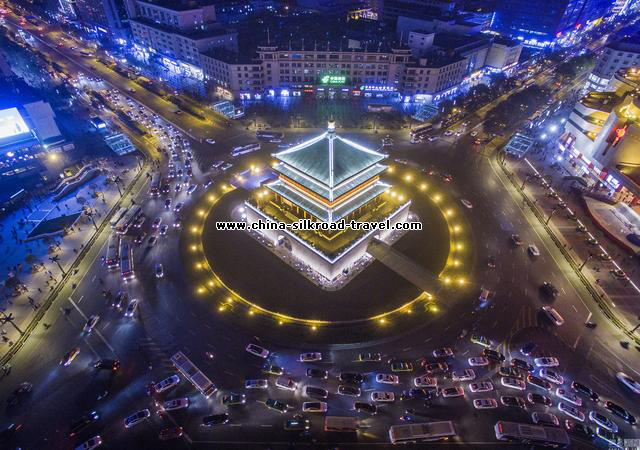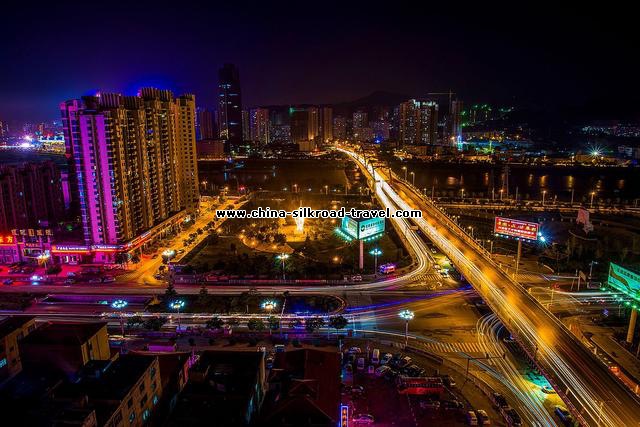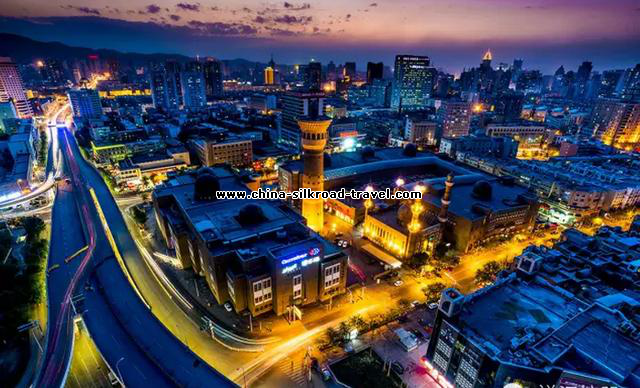 Xinjiang China Travel is specialiesed in organizing the Classic Ancient Silk Road Tour,and we are the professional Xinjiang Tour experts.We arrange both large and small group tours and specialize in vacation planning. We pride ourselves in helping people plan the vacation adventure that is right for them. Even only one person coming, we also can provide personalized service for you. With many years of experiencebehind us,we always offer the best value,most comfort and flexible tour for you,you will never feel rush and tired.