Explore the Flying Apsaras in Mogao Grottoes
Post Time:2019-10-21 Views:
As one of the well-known
travel destinations along the silk road
, Dunhuang may seem like an unlikely place to find an oasis of Buddhist art. With towering dunes in the background, the caves here reflect the power of divine inspiration.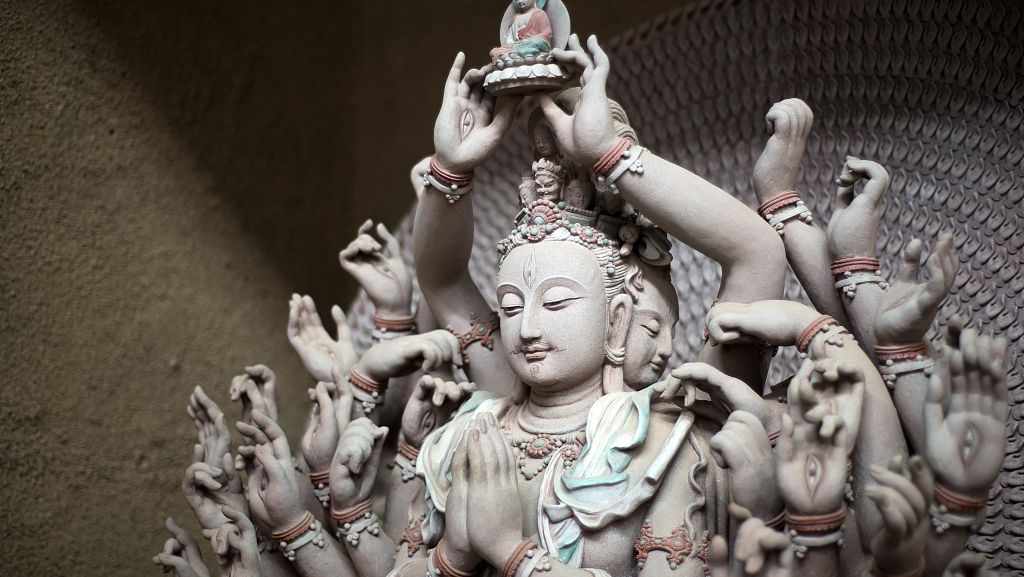 Mogao Grottoes:
It is generally known that grottoes are a significant symbol of Chinese Buddhism. Located in Dunhuang City, northwest China's Gansu Province, Mogao Caves, also known as the Thousand Buddha Grottoes, are the most notable Chinese Buddhist grottoes listed as a UNESCO World Heritage Site.
The Mogao Caves are renowned for its abundant collection of statues and murals that span 1,000 years of Buddhist art. Home to 45,000 square metres of frescoes and more than 2,000 painted sculptures, the site holds great historical and religious value.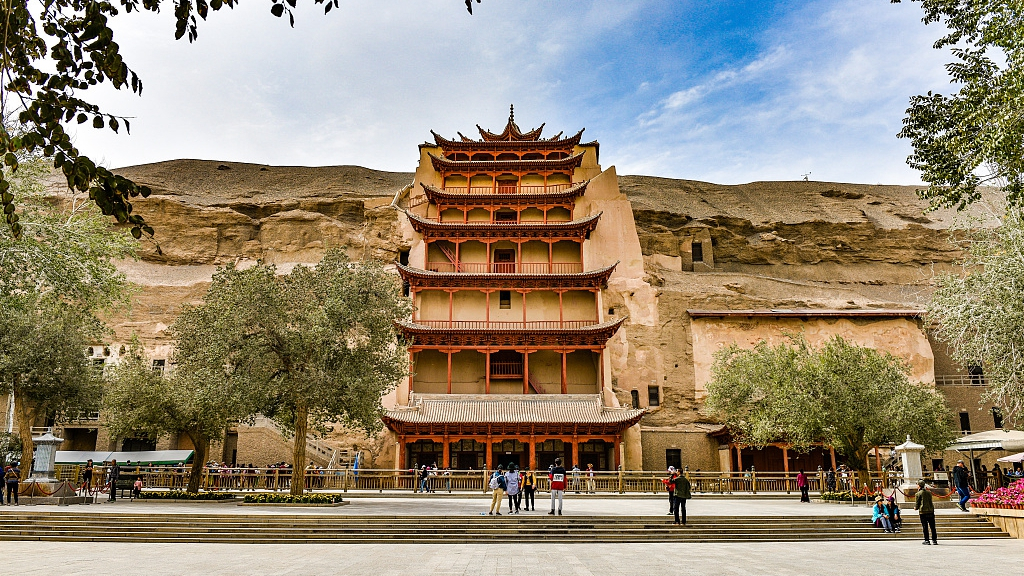 The Flying Apsaras:
The Flying Apsaras, or Feitian
in Mandarin, are often considered a symbol of the Mogao Grottoes. They refer to a spiritual being in Hindu and Buddhist culture with an image of a beautiful female. It is said that Chinese craftsmen first painted the apsaras in murals in the Mogao Grottoes during the Sixteen Kingdoms period (304-439).
When it came to the Tang Dynasty (618-907), the painted apsaras were characterized by traditional Chinese artistic features, marking the peak of China's Flying Apsaras art. The murals carry information about their attire, musical instruments and other social artefacts of their times.
Having witnessed the spread of Buddhism along the Silk Road into China, they have left a touchstone of the diverse cultural exchanges in world history. Nowadays we can see the lively images of Flying Apsaras in various forms, such as dances, trademarks and advertisements.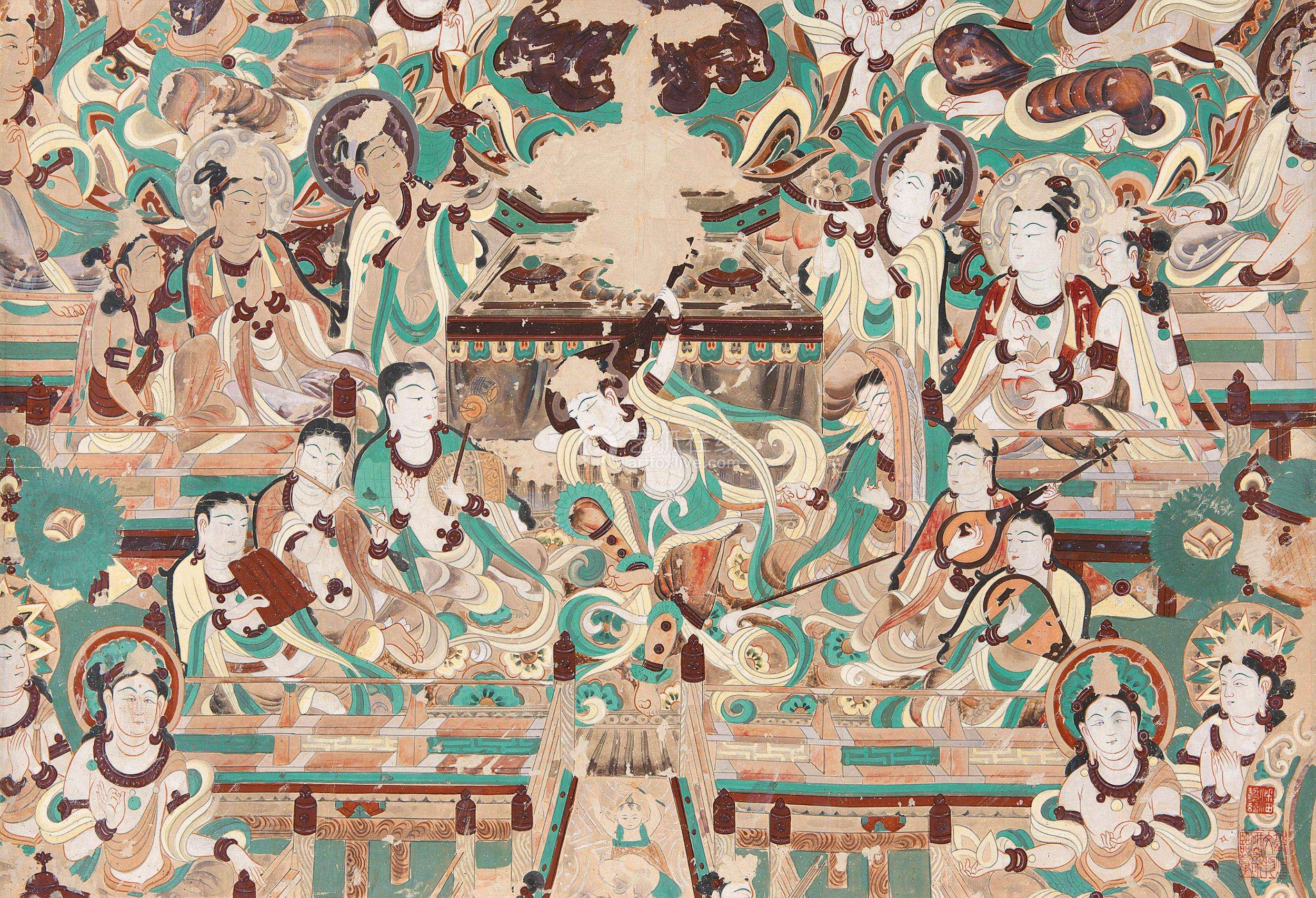 Best time to Dunhuang:
Every April to October is the best time to travel to Dunhuang
.
In summer,
the sun is quite strong so sunscreen or sunscreen products are quite essential.
In winter
it's very cold so tourists are suggested to take plenty of warm clothes.
Travel tips:
From April 1, the Mogao Caves will launch six new tour packages
, including
three for peak season (April to November) and three for low season (December to March)
, to better meet the needs of tourists.
Recommended Silk Road Tours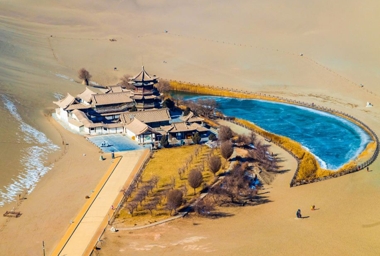 11 Days Silk Road Luxurious Tour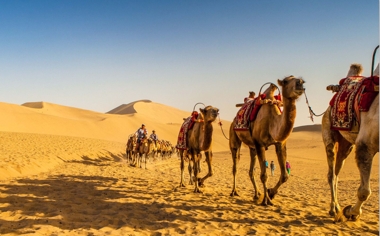 Silk Road Bullet Train Tour - 8 Days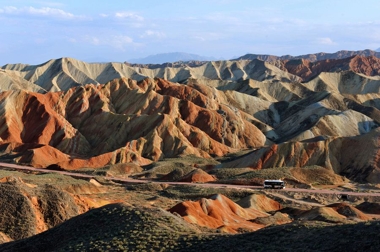 Zhangye-Jiayuguan Pass-Dunhuang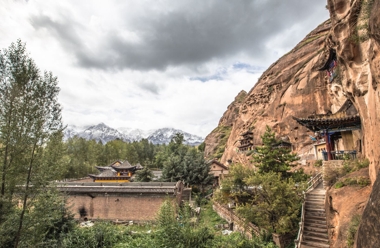 West China Travel to Qinghai and Gansu

Xinjiang China Travel is specialiesed in organizing the Classic Ancient Silk Road Tour,and we are the professional Xinjiang Tour experts.We arrange both large and small group tours and specialize in vacation planning. We pride ourselves in helping people plan the vacation adventure that is right for them. Even only one person coming, we also can provide personalized service for you. With many years of experiencebehind us,we always offer the best value,most comfort and flexible tour for you,you will never feel rush and tired.