Exploring one of the world's largest grottoes in Dazu
Post Time:2019-10-22 Views:
As one of the well-known grottoes along the
silk road
, just deep in the outskirts of southwest China's Chongqing, about 100 kilometres from the bustling city centre, you'll find a vast collection of 50,000 stunning rock carvings near the border with Sichuan Province.
The Dazu Rock Carvings
are a UNESCO World Heritage site and have been around for centuries. The creations here are often considered the crown jewel of China's grotto art.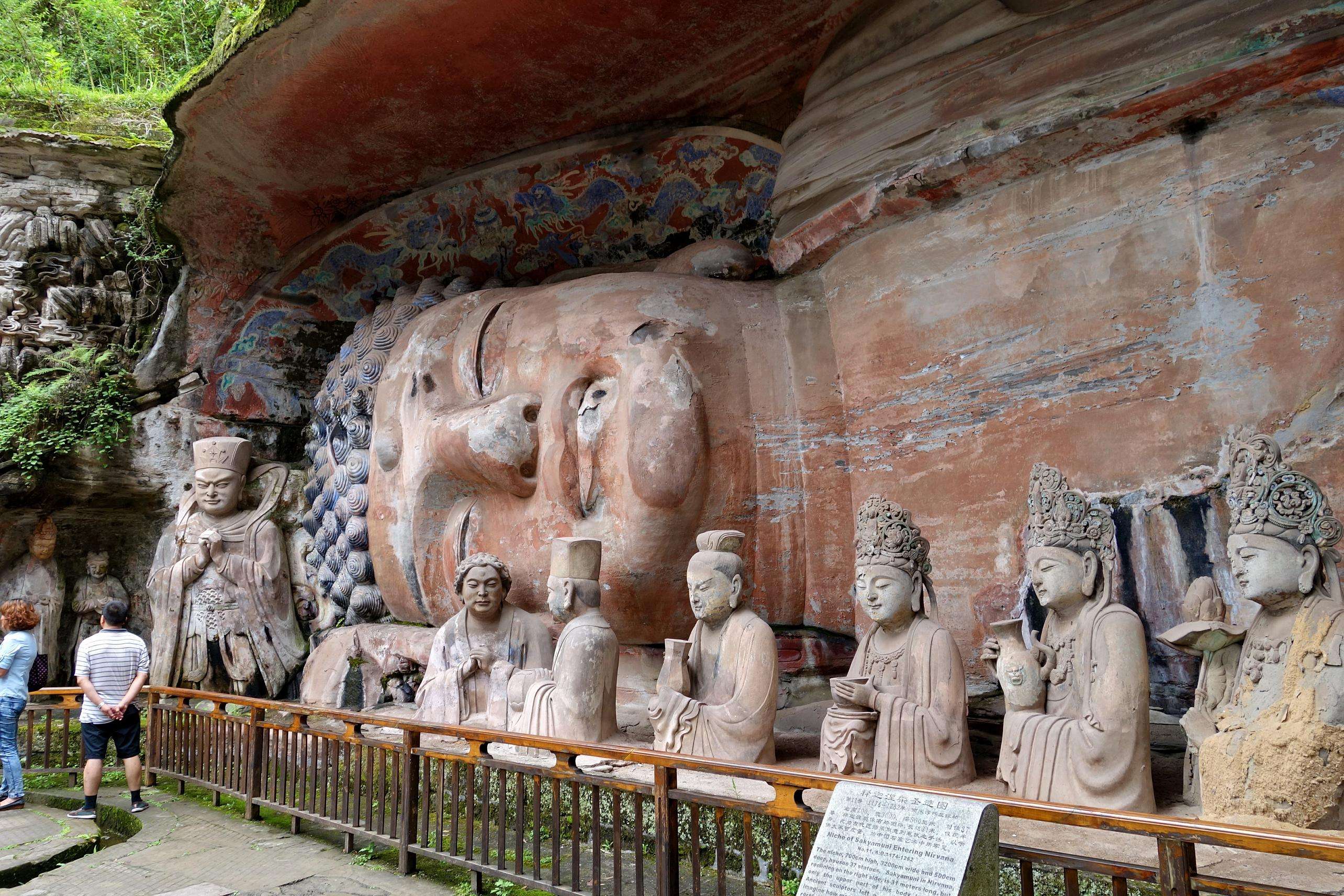 Baodingshan
This is perhaps where you will find Dazu's most impressive and striking carvings. Many sculptures in Baodingshan depict stories with Buddhist themes, and there's something about the art here that is intensely raw, candid, and without pretence. Although many sculptures of Dazu Rock Carvings are elegant and poetic, Baodingshan is home to a somewhat morbid depiction of the underworld, with vivid carvings portraying the punishments that may await sinners. There's also a series of carvings telling the story of a buffalo that evolves from an unruly beast into a calm and peaceful animal, mirroring the journey Buddhists embark on as they gain control over the mind.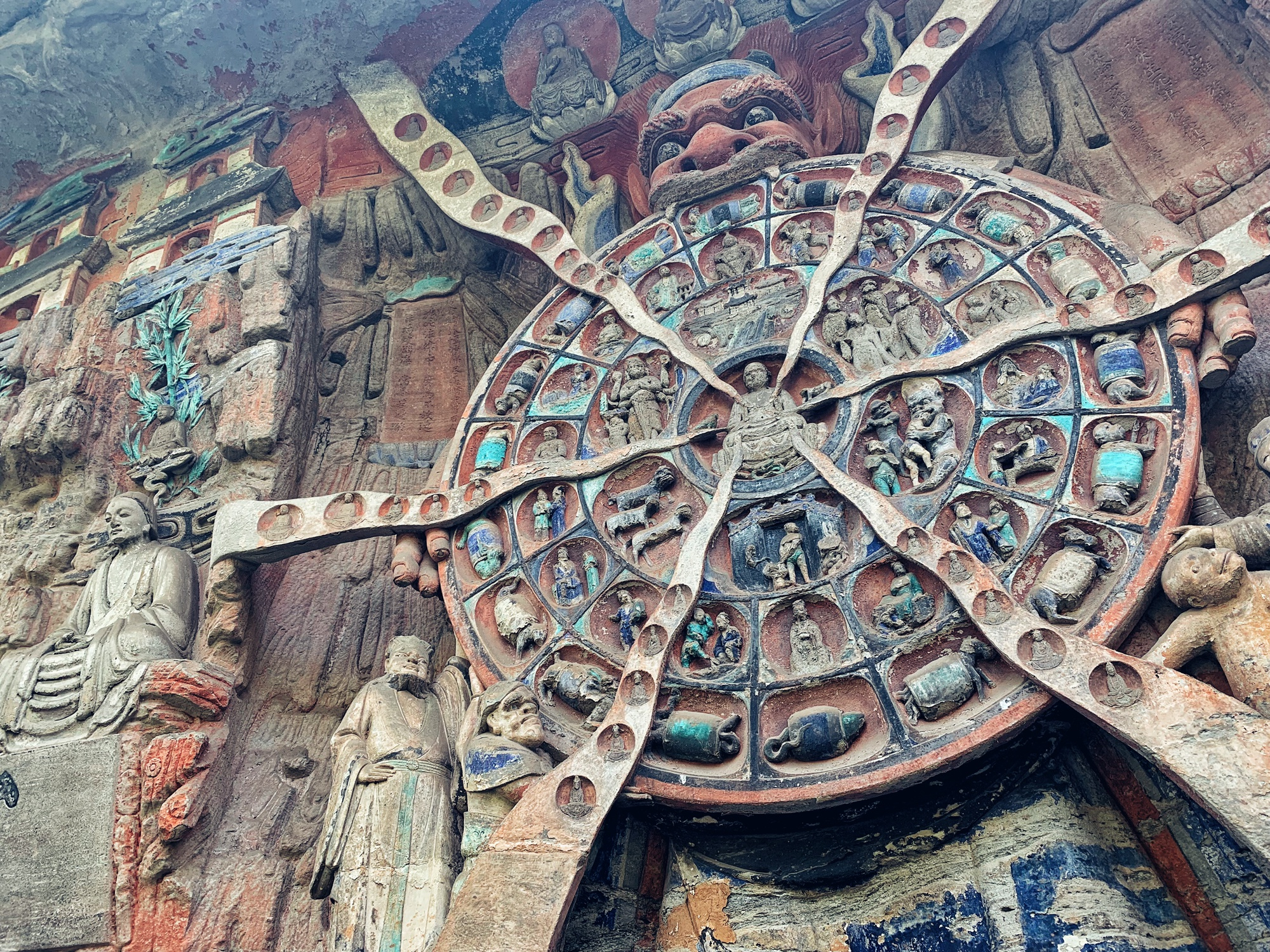 Beishan
The carvings on this mountain in Dazu are famous for its exquisite craftsmanship and impressive level of preservation. The carvings in Beishan depict Buddhist themes. These themes can be traced back to the golden era of creativity that occurred toward the end of the Song Dynasty when warfare in northern China forced many nobles to flee south to Sichuan. Along with them came craftsmen, who were provided by the nobility with the resources to produce art. It was a tumultuous period when religion became a source of solace and, hence, a motif in Dazu's grotto art.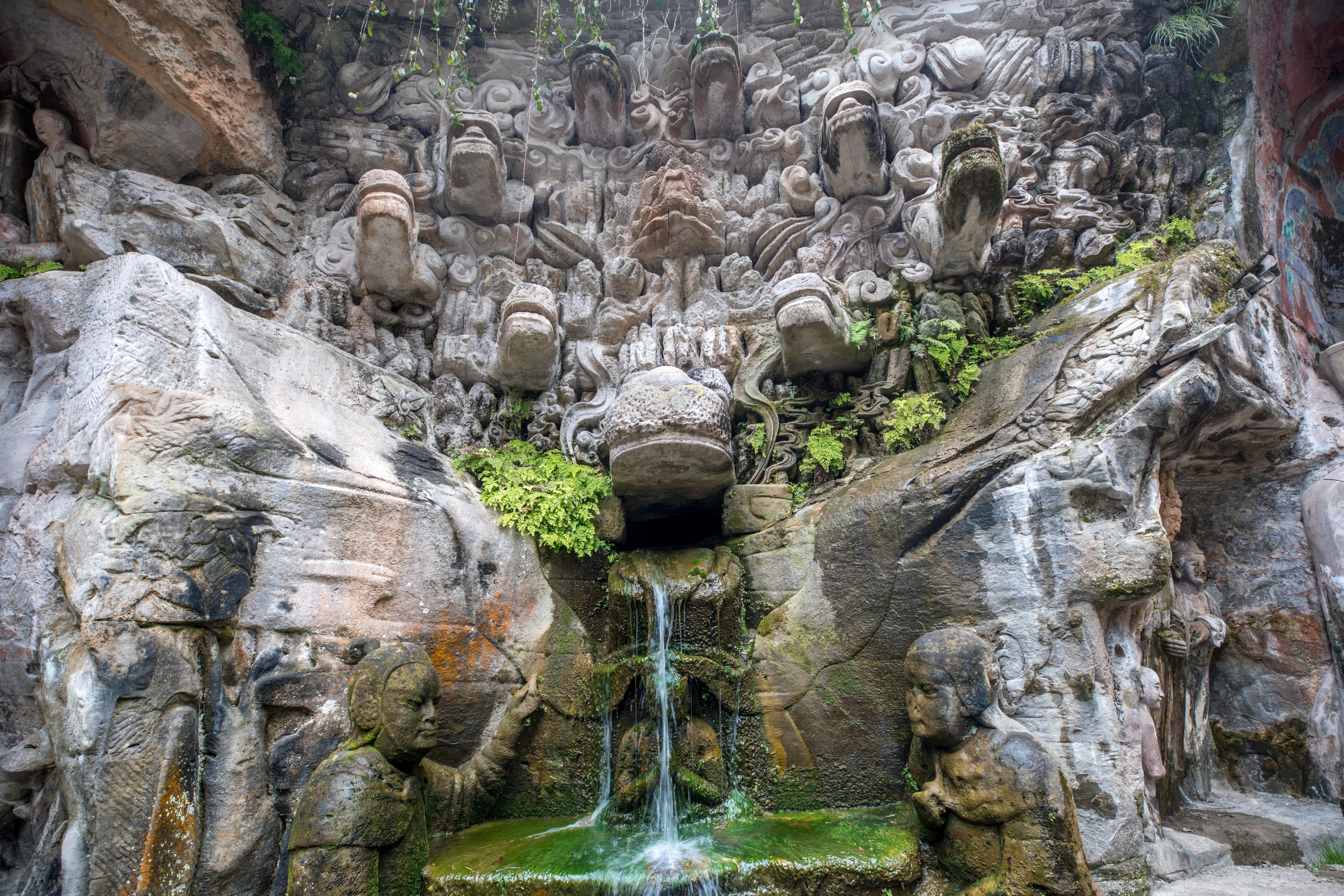 Shizhuanshan
At the time of these carvings were made, it was very uncommon to see the three belief systems of Buddhism, Taoism, and Confucianism portrayed side by side. After all, throughout China's long history, these three systems went through periods of conflict. The carvings in Dazu played an important role in allowing these differing beliefs to coexist peacefully, each system eventually becoming widely accepted throughout the country. Today, the Dazu Rock Carvings stand as a representation of the evolution of Chinese philosophy.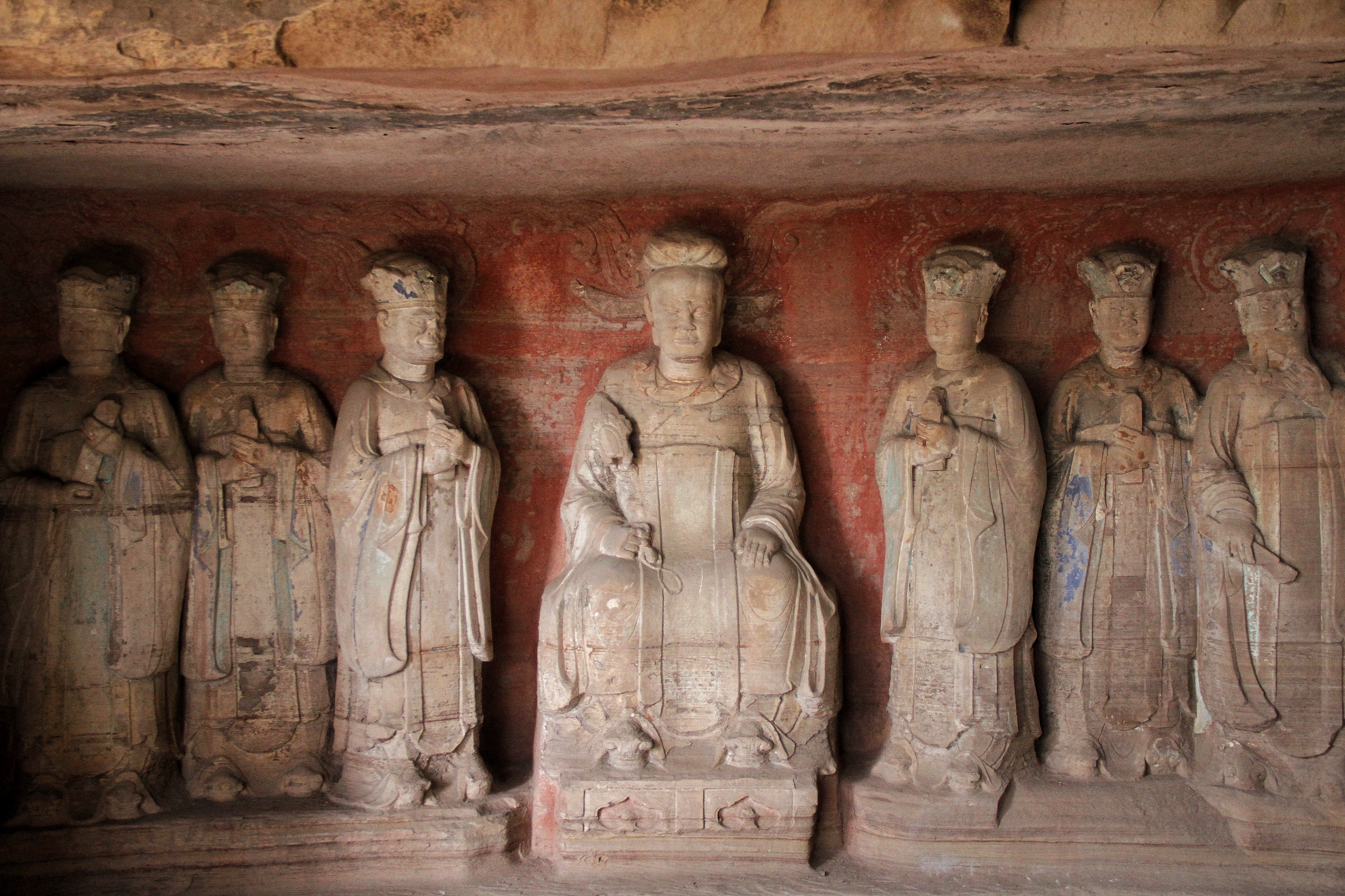 Nanshan
Most of the grottoes on this mountain portray Taoist themes. Before the Dazu Rock Carvings appeared, cave temple art influenced by Taoism was extremely rare. But most Taoist believers were inspired by the Buddhist carvings around Dazu and ventured to carve their grottoes.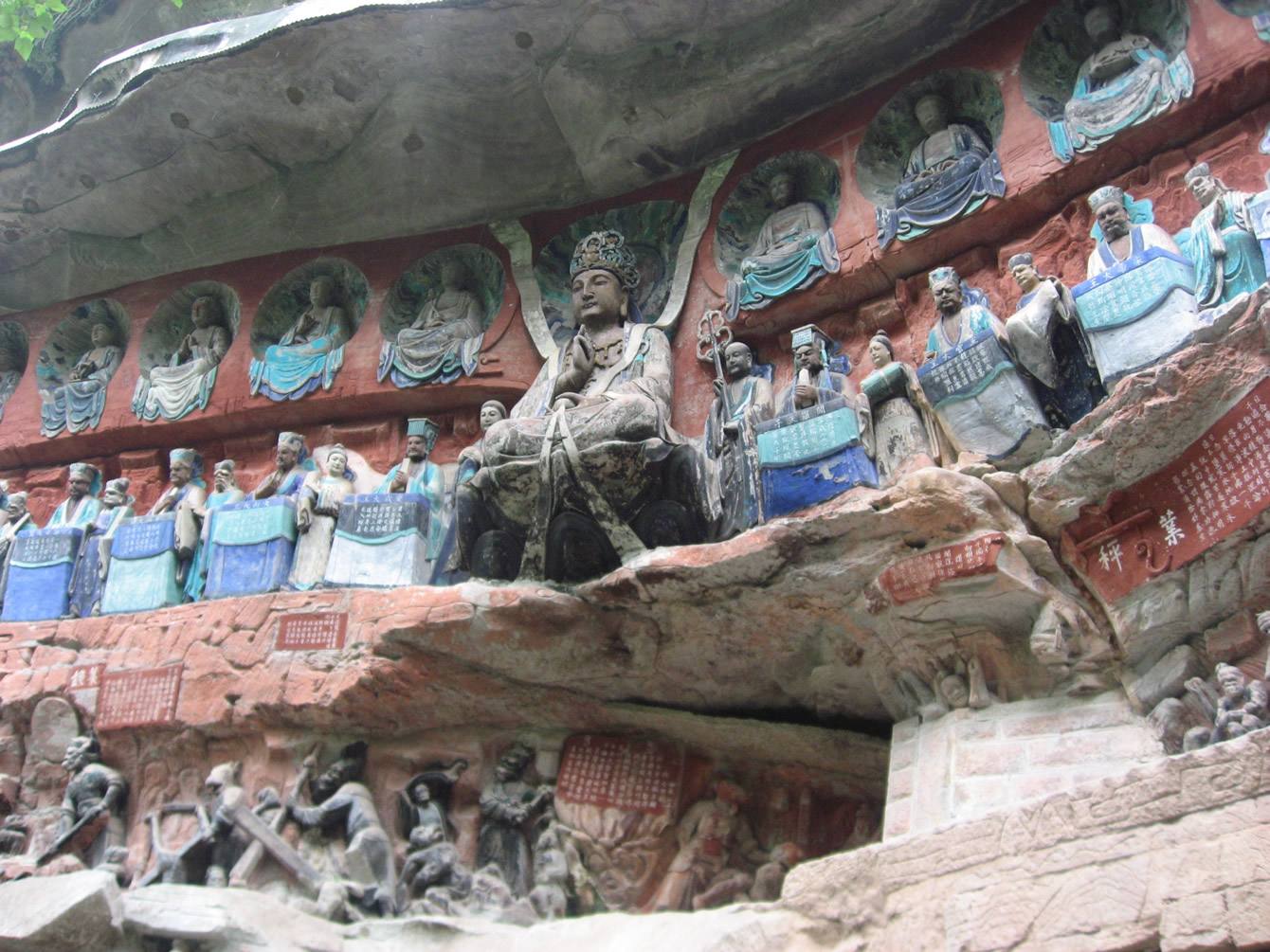 Best time to visit:
As one of the "three furnace cities" in China, Chongqing broils all summer with temperatures reaching 40 degree Celsius.
Although the winters rarely get very cold, the fog can be quite heavy at times. Spring is comfortable; it's also when the orange blossoms bloom. Autumn, when the oranges are ripe, create a riot of colours along the riverbanks.
Every March to June and from September to November is the best time to visit.
It's usually around 6 degree Celsius during winter and there's no snow, which makes it a good time to visit.

Xinjiang China Travel is specialiesed in organizing the Classic Ancient Silk Road Tour,and we are the professional Xinjiang Tour experts.We arrange both large and small group tours and specialize in vacation planning. We pride ourselves in helping people plan the vacation adventure that is right for them. Even only one person coming, we also can provide personalized service for you. With many years of experiencebehind us,we always offer the best value,most comfort and flexible tour for you,you will never feel rush and tired.