Forest of Stone Steles Museum Xian
As one of the well-known
tour destinations along the silk road
,
Xi'an Forest of Stone Steles Museum
is located near Wenchangmen, it is composed of stele forest and stone carving art. The Forest of Stele composed of stones steles and epitaphs of past dynasties is the highlight of the museum, including the stele carvings of famous calligraphers such as Yan Zhenqing, Liu Gongquan and Huaishu and so on.
Introduction of Forest of Stone Steles:
Forest of Stone Steles is a cultural and artistic treasure of the oldest steles and most well-known steles in China
, in which I have to say that they are not only one of the concentrating points of Chinese ancient stone scripture of culture and classics but also a gathering place of well-known calligraphic art in all dynasties. Forest of Steles is named for the dense and magnificent forest-like steles. With over 900 years of history, they have become an artistic treasure known both at home and abroad for their unique collection.
What to visit in Xi'an Forest of Stone Steles Museum?
Inside of the Forest of Stone Steles Museum, you can see the inscriptions and epitaphs of past dynasties, the collection of these inscriptions and epitaphs spans over 2000 years. The grandest one among the steles is the towering Stone Stand Filial Piety Scripture, 6 metres tall, composed of double layer cap full of cloud design on the top, three layer stone base with line-cut lions and weed and body with four huge stones. The stele is a inscribed with the Classic of Filial Piety and the notes and preface personally written in official script by Emperor Xuanzong of Tang Dynasty Li Longji in the 4th year of Tianbao Period, in the Forest, the best preserved set of stone inscription books in China, twelve scriptures inscribed in the 2nd year of Kaicheng Period during the reign of Emperor Wenzong were cut on 114 steles of 228 sides and 650.252 characters. These books were once essential readings for the intellectuals during the Chinese feudal society. For they were inscribed during the years of Kaicheng Period of Tang Dynasty, they are known as Kaicheng Stone Scripture.
When is the best time to visit?
Every March to October are the best time to travel to Xi'an
, because at that time, tourists can not only enjoy the view of Xi'an, but also see some cultural relics of Xi'an.
Among them,
from June to September is the peak season of tourism in Xi'an every year
, but during this period, the weather will be very hot and there will be many tourists.
In addition,
from Mid-November to March of next year is the off-season of tourism in Xi'an.
At this time, the climate of Xi'an is cold and dry and the temperature is really low, so there are fewer tourists. Although it is not the peak season of tourism, most scenic spots carry out off-season prices. Considering the economic factors, it will be the best time to travel to Xi'an.
The history of Xi'an Forest of Stone Steles:
Forest of Stone Steles in Xi'an was built in the 2nd year of Yuanyou Period of Emperor Zhezon in North Singing Dynasty by the River Transportation Officer, Lu Dazong and other persons originally for preserving the famous tablets inscribed with Stone Stand Filial Piety Scripture and Kaicheng Store Scripture as well as the calligraphic works by Yan Zhenging, Liu Gongquan, etc, which had been deserted in the streets for the war-torn Five Dynasties in earlier Tang Dynasty.
Travel tips of Xi'an Forest of Stone Steles:
1.The scenic spot can provide Chinese and English explanations and services for tourists.
2.The scenic area provide boiled water, wheelchair, baby carriage, umbrella, charger and other service facilities.
3.New Stone Carving Art Museum has a multimedia interactive area, therefore visitors can have better understanding of the Forests of Stone Steles and experience traditional culture.
How to get there?
Tourists can take Metro Line 2 and get off at Yongning Gate Station
The admission ticket:
Peak season:
65 RMB/Per Person ( March to November )
Off season:
50 RMB/Per Person ( December to February )
Opening Time:
8.00 AM to 6.00 PM
Related Articles & Posts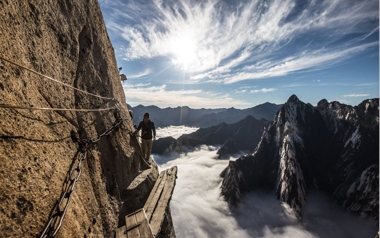 Huashan Mountain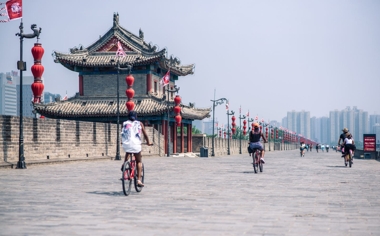 Xi'an City Wall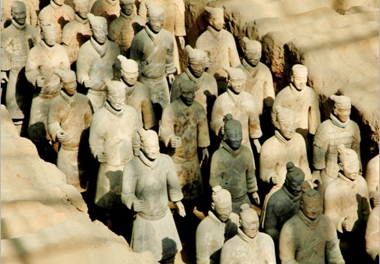 Terracotta Warriors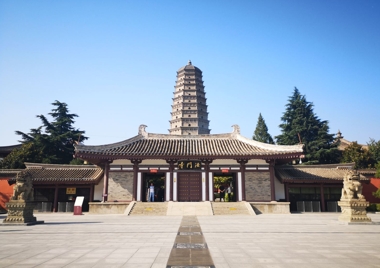 Famen Temple
Recommended Silk Road Tours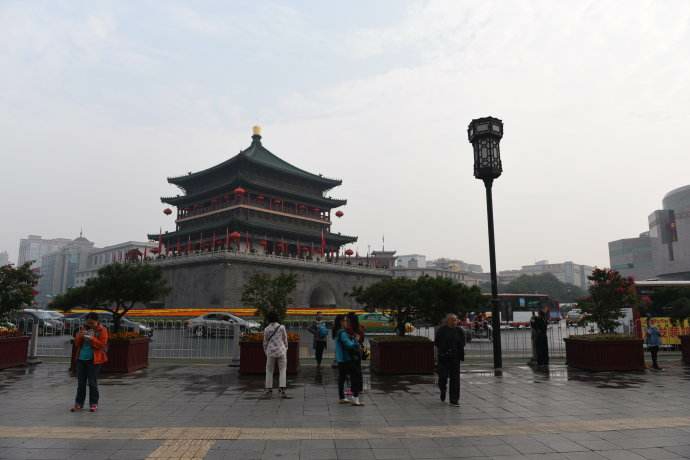 Silk Road Buddhism Culture Exploration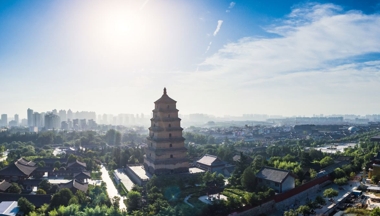 Silk Road Travel From Beijing to Bishkek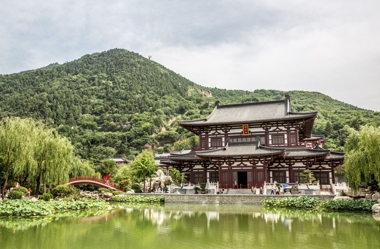 11 Days Silk Road Luxurious Travel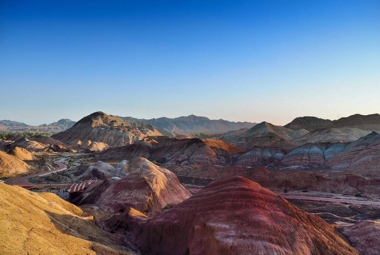 12 Days Silk Road Travel to Qinghai-Gansu and Xinjiang