Day 1 Lanzhou

Today you will arrive in Lanzhou by train or flight on your own. Upon arrival, meet our nice guide and then will be transferred to the hotel for rest. The city is an important transportation hub. The legacy of centuries of travel and trade on the Silk Road are the Bingling Temple Grottoes near Lanzhou and ancient temples and fortifications in the Hexi Corridor, and the modern city of Lanzhou offers the Gansu Provincial Museum as a travel highlight and modern facilities for a Silk Road tour.
Accommodation: In Lanzhou
Day 2 Lanzhou

Our nice guide will meet you at the hotel after you have breakfast, then drive about 1.5 hrs to visit the Binglinsi Temple. Enjoy Cruising from Liujiaxia Gorge to Binglingsi Thousand Buddha Caves, which stretch for 200 meters, were built during the Western Qin, North Wei, Sui, Tang, and Song, Yuan, Ming, Qing dynasties (between the 3rd and 18th centuries). They are highly valued for their contribution to research into the history of Chinese painting, and the spread of Buddhism during that time. then you will take a Lanzhou city tour, transfer to Yellow River's Mother Statue, explore the ancient history and culture of Gansu Province.
Accommodation: In Lanzhou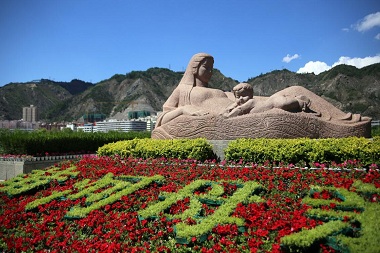 Binglingsi Temple Yellow River's Mother Statue
Day 3 Lanzhou

Zhangye
Today the tour will begin from the Baita Mountain Park, the one of the symbols of Lanzhou city, the White Pagoda and the iron bridge on the Yellow River constitute a magnificent picture. You can also overlook the whole Lanzhou from here. Thereafter, drive you to the Gansu Museum, which is the biggest comprehensive museum in the province. It is one of the best sights in the city and a visit is well worthwhile. this museum will provide you with a unique and memorable experience.
Afternoon, you will be transferred to the train station and catch the express train to Zhangye.
Accommodation: In Zhangye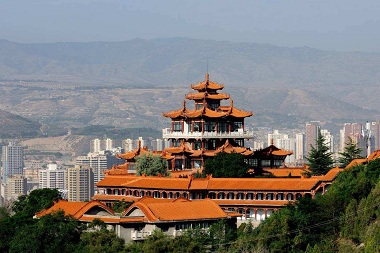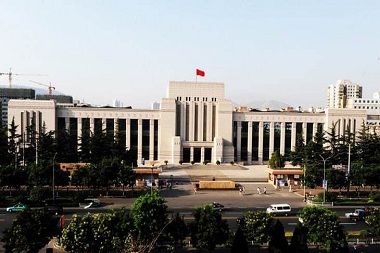 Baita Mountain Park Gansu Museum
Day 4 Zhangye

Jiayuguan (223kms, 2-3hrs driving)
After breakfast at the hotel, we will take you to visit the Grand Buddha Temple, which is the important place of the Silk Road. the Giant Buddha Temple is the largest architectural relic in Gansu Province of the Western Xia (1038-1227) period. China's largest reclining Buddha is well preserved in this temple. then we will proceed to visit the Zhangye Danxia National Geological Park, which is 510 square kilometres in total, it located in the north of Qilian mountains, SuNa County territory. It includes the colour hills in Linze country ,ice hills, Danxia and GanZhou District and PingShan lake. The scenic Danxia, is a distance of 40 km from east Zhang Ye city, north from Linze county town by 20 kilometers, this is the most typical arid area of northern China. Afternoon, drive all the way to Jiayuguan.
Accommodation: In Jiayuguan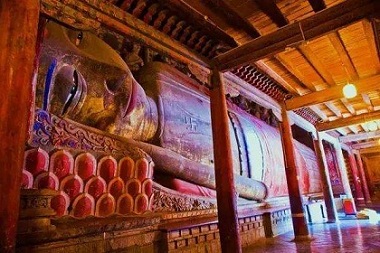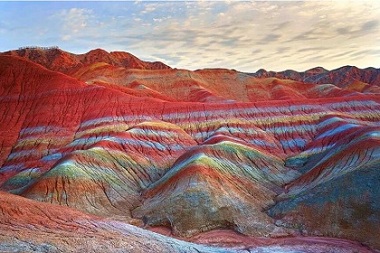 Giant Buddha Temple Zhangye Danxia
Day 5 Jiayuguan

Dunhuang (350kms, 4.5hrs driving)
In the morning, we will meet you at the hotel lobby and take you to visit the Jiayuguan pass. This Ming Dynasty fort guards the strategic Jiayuguan pass, at the western end of the Great Wall – this was the last section built by the Ming Dynasty. Then travel to Weijin Tombs, which are ancient tombs of brick paintings dating back 265-420 AD. The wall paintings discovered are lifelike and succinct in style and cover a wide range of subjects including politics, economics, culture, military affairs, folk customs, and science and technology during the Wei and Jin periods. Afterwards, we will drive all the way to the next stop Dunhuang with about 4.5 hours. Upon arrival, have a good rest.
Accommodation: In Dunhuang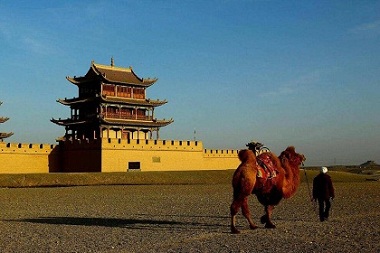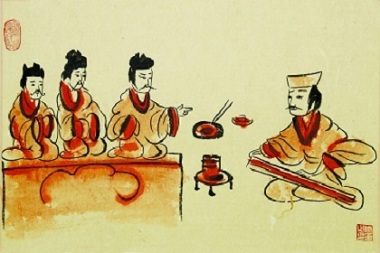 Jiayuguan Pass Weijin Tombs
Day 6 Dunhuang

Morning full day sightseeing in Dunhuang, visit the Mogao Grottoes, also known as the Thousand Buddha Grottoes, this UNESCO World Heritage site is one of the great artistic and religious wonders of the world and it is famous for its exquisite murals and various sculptures inside the caves, which was built in different dynasties, spanning 1,000 years of Buddhist art.
Afternoon, we will pay a visit to the Echoing Sand Mountaion&Crescent Lake. Echoing-Sand Mountain, known as Mingsha Mountain to the Chinese, it is famous for the constant sound of the moving sand. and the Crescent Lake, situated within the Echoing-Sand Mountain Park, the Crescent Moon Lake is literally an oasis in the desert. The lake's name derives from the crescent moon shape taken by the pool of spring water between two large sand dunes. After visit, you can stroll around the Shazhou Night Market, the most bustling place of Dunhuang at night, taste the local cuisine and buy some souvenirs for your family and friends.
Accommodation: In Dunhuang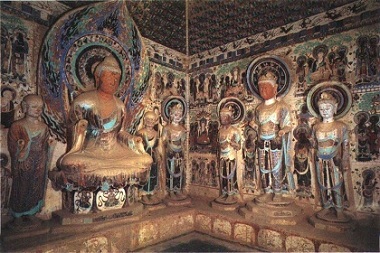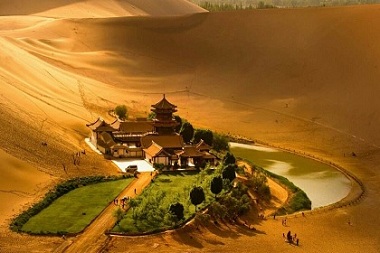 Mogao Grottoes Cresent Lake
Day 7 Dunhuang

Today you will end your enjoyable Gansu tour and we will arrange the airport transfer for you. Wish you have a pleasant journey home.
Departure Date
Price Per Person
Single Supplement
Availability
January
$ 690
$ 140
3 persons booked
Paticipants
3 persons from Italy and US booked this tour. Join us
Service included:
√ Private transportation with Good AC
√ 4star Accommodation based on TWN rooms listed with breakfast;
√ Excellent English speaking guide
√ All sightseeing as specified in the itinerary;
√ 2nd class express train from Lanzhou to Zhangye
√ 2 bottle of water each person every day
√ Government tax
√ Travel insurance
√ Visa support if necessary
Service excluded:
× Flight arrive in Lanzhou and Leave from Dunhuang
× Full board meals: all the lunches and dinners
× Personal expenses and tips to the guide and driver
× Some other activities such as boating, camel riding, culture show etc.
Booking and Get a Response Within 1 Working Day