Yulin Grottoes
As one of the popular Grottoes on the
Silk Road
, after enjoying the magnificent murals of the Mogao Grottoes, and now we are going to visit the Yulin Grottoes.
Introduction of Yulin Grottoes:
Yulin Grottoes
were cut in the eastern and western vertical cliffs on both sides of Yulin River Gorge, so named for the elm forest on the banks. It is one of the well-known grottoes in China. In grotto form, expression contents and artistic style, it is similar to Mogao Grottoes. as a branch of Mogao Grottoes Art System and always an attraction to scholars both at home and abroad.
The History of Yulin Grottoes:
Though without document reference, it could be founded before Tang Dynasty by judgment from the grotto form and relevant inscriptions. According to the existing mural style and tourist inscription, cutting, painting and sculpture as well as large construction were conducted in all dynasties, including Tang, Five Dynasties, Song, Xixia, Yuan and Qing.
What to visit in Yulin Grottoes?
The Murals in Yulin Grottoes were mostly painted in the 800 years from Tang Dynasty to Yuan Dynasty, and some of the images were not seen in Grottoes in other areas, such as the portrait of Guanzhou Festival Cao's family (Cave 19), the portrait of the painter of the Painting Academy, the portrait of Shazhou craftsmen, the portrait of Wu Baolin, the portrait of Dangxiang military officers in the Western Xia Dynasty, and the portrait of Tang monks taking sutras, to name just a few. Among them, the Tang murals in Cave 25 are rare treasures in the world.
Nowadays, there are 43 grottoes with complete murals, 32 in the east cliff and 11 in the west cliff. 272 coloured statues and over 5,650 square metres of mural are well preserved. Grotto 6 holds 25-m-high Maitreya gilded throughout, brilliant and magnificent as newly built In Grotto 11 are Eighteen Arhats with varying looks and vivid expression. Dumb Arhat, in particular, is set at the western end of the south cliff with leaning upper body as well as wide-open mouth and eyes as a vivid expression hoping to speak but in vain. so it is a best representative of Yulin Grottoes.
Tales of Sutras of Samantabhadra:
Arts and culture of Xixia are very diversified and rich with much achievement in painting, calligraphy, sculpture, dancing and music In painting, Buddhist painting has been passed down to today, existing in grottoes, temple murals among others, most rich in Yulin Grottoes, Guazhou and other places today. A unique artistic style has been finally developed by learning style of North Singing Dynasty during the earlier edge and receiving influence from mural arts of Uighur Buddhism and Tibetan Buddhism. The lines adopt the styles of Tiexian (Iron Line)and Lanyemiao (orchid-leave line drawing)as the key and Zhelu (broken reed)and Chuncaitiao (water shield thread) as a support; fucai (colour applying) adopts much mineral green as the base to make the picture a green mural" of cool color in a unique style Painting covers Buddhist story and preach, Bodhisattva worship, human figures, grotto decoration designs, etc, of which Tales of Sutras of Samantabhadra as the most well-known.
Pilgrimage of the Tang Priest for Buddhist Scriptures:
The Xixia and Yuan murals of Yulin Grottoes are distinctive in subject matter and style, Influenced by Esoteric Buddhism, some subject matters emerged, including Water and Moon Avalokitesvara, Vajrayana Stramonium and others rare in the preceding dynasties. Two paintings on Pilgrimage of the Tang Priest for Buddhist Scriptures in particular are drawn in Cave 2 and 3 in murals of Xixia Dynasties, which were created over 300 years earlier than the novel in Ming Dynasty, Pilgrimage to the West, as truly a peerless work for all ages. In the figure painting appear Xixia and Mongolian persons very special in clothes and looks. Therefore, the Xixia and Yuan murals may more clearly reflect the characteristic interaction and competition of the artistic traditions of ethnic group with Xixia, Mongolia and other ethnic groups. Here, Yulin Grottoes can make up for the shortcoming of Mogao Grottoes.
When is the best time to visit Yulin Grottoes?
Every May to October is the peak season of Dunhuang tourism and it is also the best time to travel to Dunhuang.
Dunhuang is located in the northwest of China, it is dry and rain less all year round.
The temperature of Dunhuang is difference between day and night, and the highest temperature in summer can reach 40 degrees Celsius.
From August to October
, the scenery of Dunhuang is quite attractive and the autumn sky is clear and the air is crisp, during this period tourists can taste some Dunhuang specialities such as Liguang Apricots and Mingshan red dates and so on.
How to get to the Scenic Area?
Yulin Grottoes is more than 170 kilometres away from Dunhuang. Travelers can drive or take buses to the scenic area.
The ticket of Yulin Grottoes:
50 RMB/Person
Opening time:
Peak season:
1st May to 31st October ( 9.00 AM to 5.30 PM )
Off season:
1st November to 30th April ( 10.00 AM to 5.00 PM )
Related Articles & Posts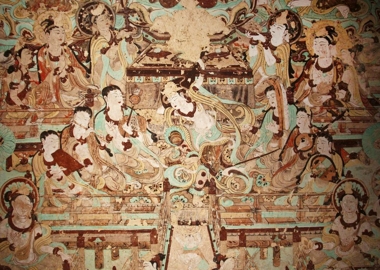 Mogao Grottoes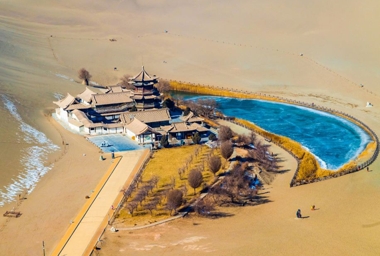 Mingsha Mountain and Crescent Moon Spring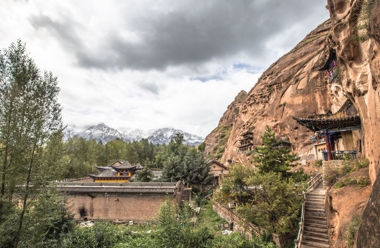 Matis Temple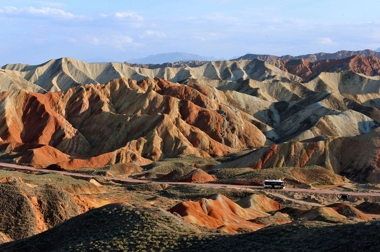 Zhangye Danxia Landform
Recommended Gansu Tours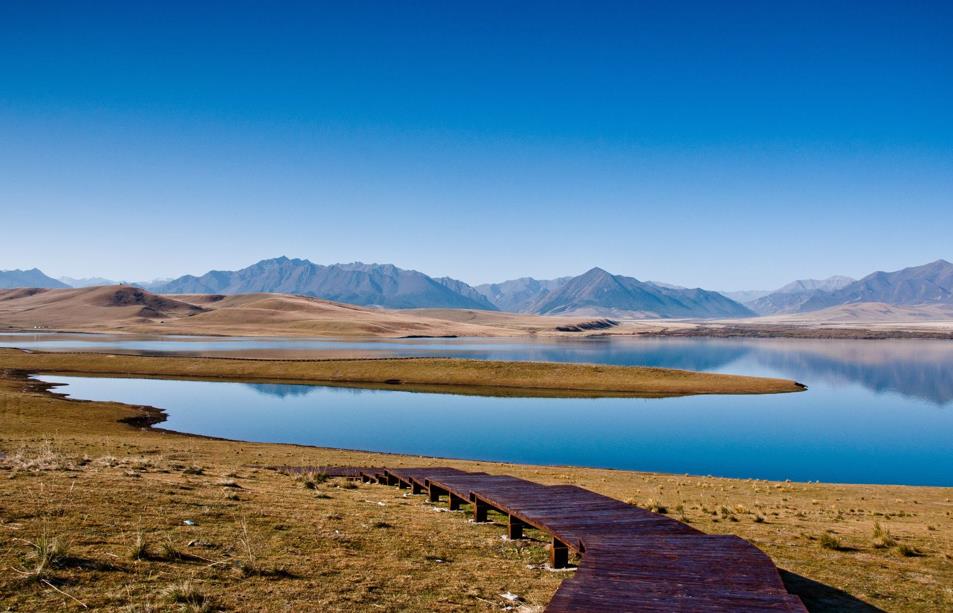 Danxia Rainbow Mountain Photography Tour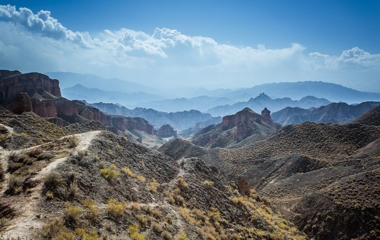 Silk Road and Hexi Corridor Adventure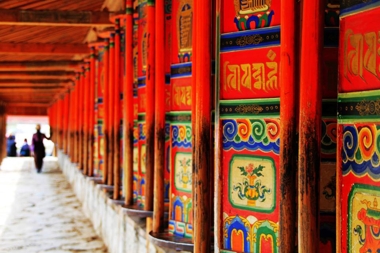 Binglingsi and Labrang Monastery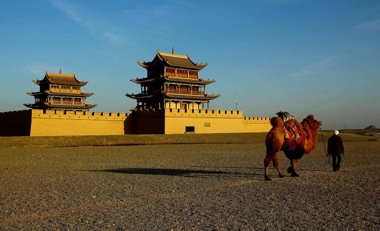 Zhangye-Jiayuguan Pass-Dunhuang Tour