Khiva
Khiva is the most intact and most remote of Central Asia's Silk Road cities, the final destination of a trip back through the centuries from socialist Tashkent to medieval slave town. Where Samarkand leaves the imagination exhausted, Khiva's khanate romance is plain to see and where Urgench lies restricted to two dimensions, Khiva revels in all four, as visions of the past float through its narrow streets like superimposed film.
Since 1967 Khiva's status as a museum city has ensured it remains the most homogenous collection of architecture in the Islamic world, deep-frozen, immune to time and lost in romantic imagination. Khivans are returning cautiously to the Ichan Kala , as if awaking from a bad dream, and traditional building work continues apace. Tourists and wedded couples still outnumber local families, but in the soft light of dawn and dusk the quiet riot of Central Asian life again murmurs behind baked-mud walls.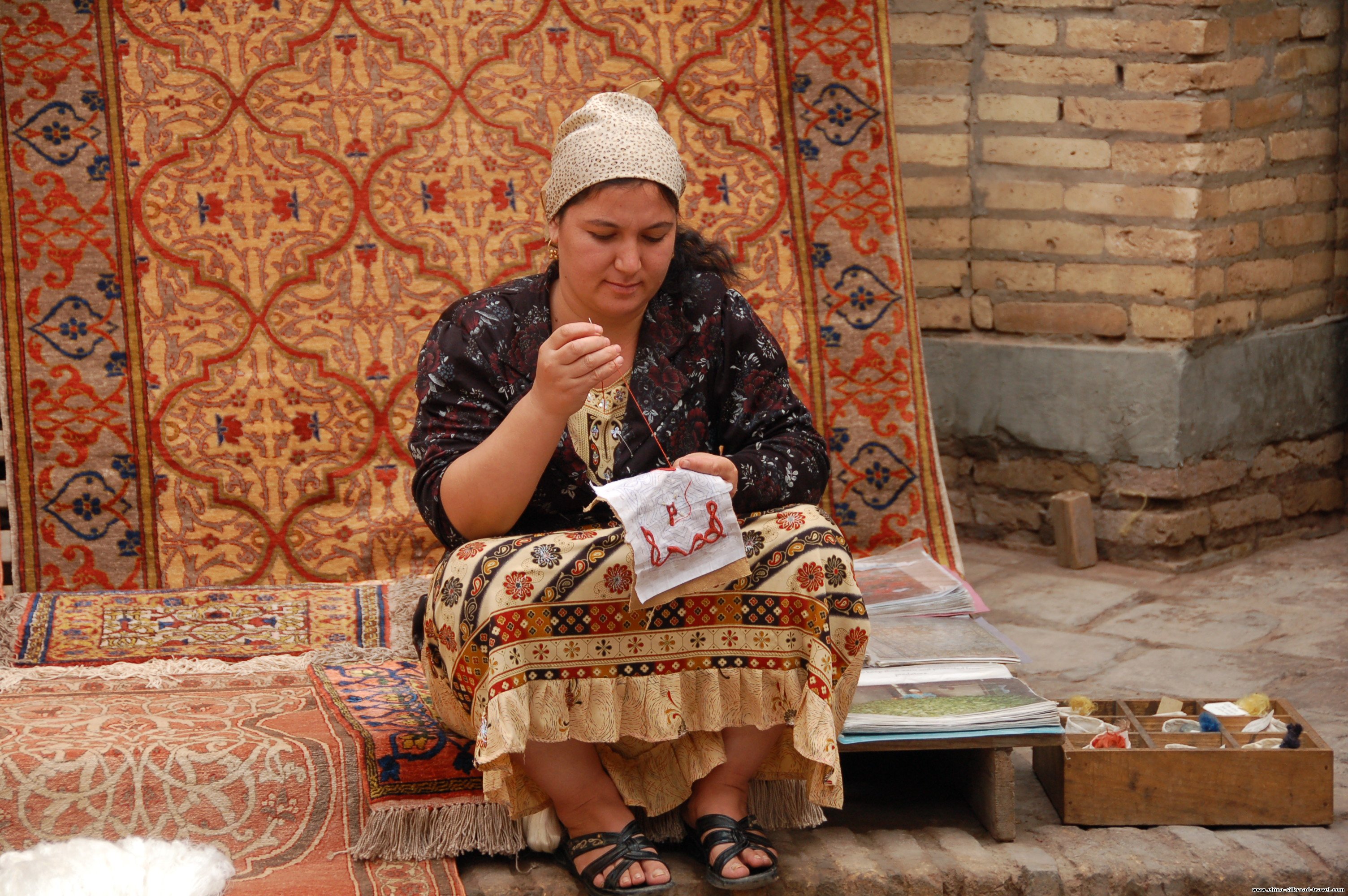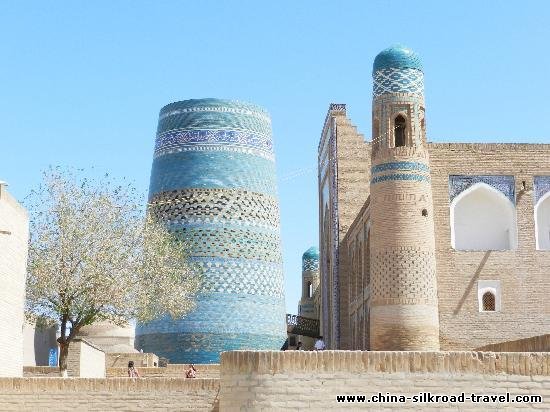 The khans of Khiva had several residences during the century before Soviet rule, including the Tash Hauli of Allakuli Khan and Nurullabai Palace of Isfandiar, but the Kunya Ark, or Old Fortress, remains the original and has provided fortified refuge during times of uncertainly. The foundation of the Ark date from the fifth century, but most of the complex was added to piecemeal in the 19th century by successive khans.

The Pakhlavan Mahmoud Mausoleum complex is entered through the early southern portal, dated to 1701 by an inscription on the carved gate, and leads to a pretty courtyard with hujra cells to the left, the main khanagha and mausoleums straight ahead and an open summer mosque and well to the right.A deep monastic calm pervades Khiva's centrally placed Friday Mosque ( Jummi Mosque), providing a cool, dim, almost subterranean retreat from the bright desert heat. Two puddles of light echo around a petrified forest of pillars in deepening shades of gloom and provide life for two outstretched trees, which have long since outgrown their static home.

The introspective and labyrinthine corridors of the Stone Palace ( Tash Hauli Palace) comprised the stylized world of Allah Kuli Khan (1826-42) and his extravagant entourage. The palace was first commissioned by the impatient khan in 1830 in a move that reflected a shift in emphasis from the west to the east of the city. The palace with 163 rooms and three courtyards was finally completed during eight years with the help of over 1,000 slaves.The bazaar spills out from the Palvan Gates and Allah Kuli Khan Tim into the surrounding square, as it has done for centuries. North of the bazaar on Budennaga St. Lies the exhausted Tort Shalbaz Ensemble (1885) with mosque, minaret, khanagha and sardoba.
Silk Road & Central Asia
Caucasus Travel