Giant Panda Breeding Research Base
What can't be missed when coming to Chengdu is a visit to see the Panda. Sichuan Province is the home of these celebrated adorable creatures, about 10 kilometres north of the city centre is the Giant Panda Breeding Research Base, where seeing a Panda is guaranteed.
Brief introduction of Giant Panda Breeding Research Base:
As Cecil Frances Alexander said: 'All things bright and beautiful, all creatures great and small, all things wise and wonderful'. There are many "panda villas" in the base, which is the closed leisure place of the base panda. The Research Base have equipped with open-air gardens and indoor lounges, when the weather is moderately cool, pandas will play in the garden, and then visitors can see the cute pandas through the railings. When the weather is getting hot, giant pandas will hide in the air-conditioned lounge, so at that time, tourists can only watch through the glass.
When is the best time to visit?
There are around a dozen pandas here,
and it's best to get here in the morning between 8
AM and 10
AM when the pandas are fed and at their liveliest.
There is a museum with exhibits explaining everything there is to know about pandas
What to visit in Giant Panda Breeding Research Base?
While carrying out the research on giant panda breeding, Chengdu Base has established the propaganda and education facilities such as the Giant Panda Museum,Panda Science Exploration Museum, the park's signboard, the interactive explanation station, Panda Charm Theatre and the Internet website and so on.
The Giant Panda Museum
Giant Panda Museum is divided into three exhibition areas: Giant Panda, Insect and Vertebrate. The exhibition area is 3000 square metres, and there are 1600 species of animal specimens, 12 000 species of plant specimens, 30 species of plant specimens and 80 other objects on display, it has been open to tourists since 1992. The newly built Giant Panda Museum has a total exhibition area of 3000 square metres.
Panda Science Exploration Museum
The Panda Science Exploration Museum, covering an area of 1200 square metres, the Research Base has adopt an amusing teaching ways to interacts with visitors to show the panda base's research work on panda reproduction, juvenile rearing, genetics, endocrine research and biodiversity conservation.
Panda Hospital
Panda Hospital "exhibition area 150 square meters, there are giant panda parasite specimens, panda commonly used medicines and a variety of panda pathogenic bacteria relief, various exhibition boards to name just a few.
Giant Panda Kitchen
"Giant Panda Kitchen" shows various kinds of bamboo, bamboo shoots and fruits for giant pandas to eat, as well as the raw materials, processes and finished products of giant panda dim sum for tourists to taste.
Travel Tips:
1.The best time to see pandas is before 9:30 AM, especially in summer. Once it's near noon, pandas will hide in a cool lounge and fall asleep.
2.When you visiting the Giant Panda Breeding Research Base, please do not make noise.
3.Don't use flash when taking pictures, especially panda cubs, because their eyes are very sensitive to light and the flash may hurt them.
4.Please do not feed pandas and pick bamboo from the base to feed pandas, because these pandas are fed daily by their breeders.
Traffic Information
1.Self-driving travelling:
Chengdu Giant Panda Breeding Research Base, located in the northern suburb of Chengdu City, it has 10 kilometres away from the urban area. There is a Panda Avenue which connect with the urban area.
2.Bus:
Take bus No. 1, 49, 53, 63, 64, 69, 71, 83 to Qinglongchang Bus Station and then transfer to bus No. 198 or No. 87 to Chengdu Giant Panda Breeding Research Base.
3.Taxis:
To take take taxi from downtown to Giant Panda Breeding Research Base, the fare is about 30 yuan.
4.Metro:
Panda Avenue Station of Chengdu Metro Line 3
Admission Fee:
58 RMB/Person
Ticket-selling and ticket-checking time:
7.30 AM - 5.00 PM
The Sightseeing Bus:
The whole journey will take 3 hours, if you would like to walk around the base, while it will take 1-1.5 hours to take a sightseeing car to visit.
The Price of Sightseeing Bus Ticket:
10 RMB/Person
Opening Time:
7.30 AM-6.00 PM (open all year-round)
Related Articles & Posts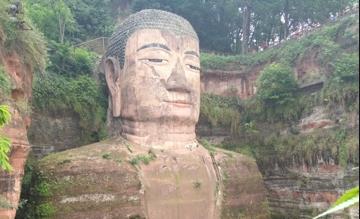 Leshan Buddha Sculpture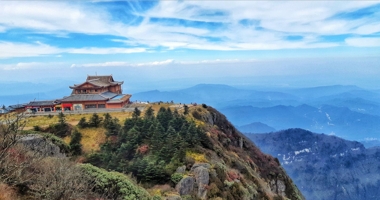 E'mei Mountain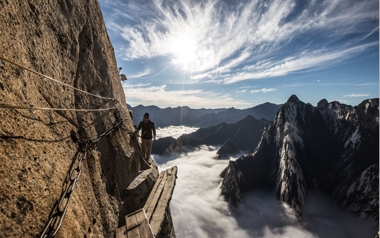 Huashan Mountain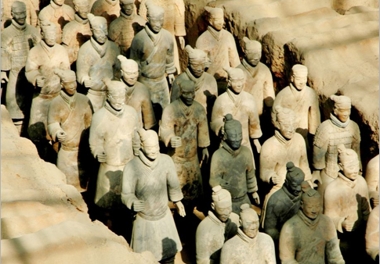 Terracotta Warriors
Recommended Silk Road Tours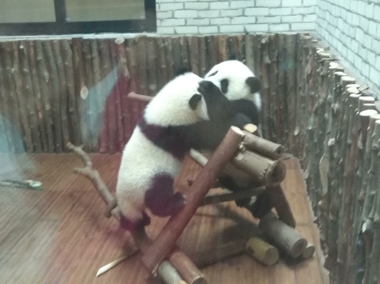 Silk Road Luxurious Tour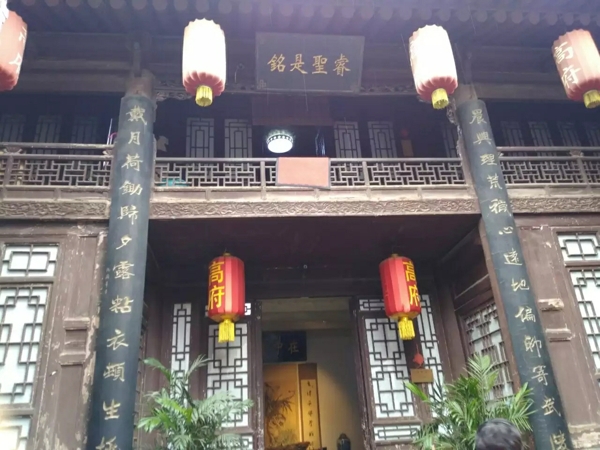 Silk Road Culture Exploration Tour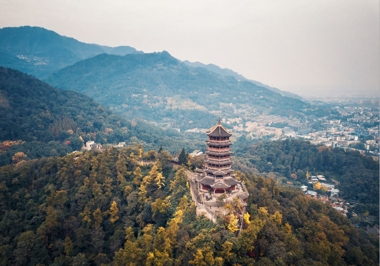 Silk Road Highlights Tour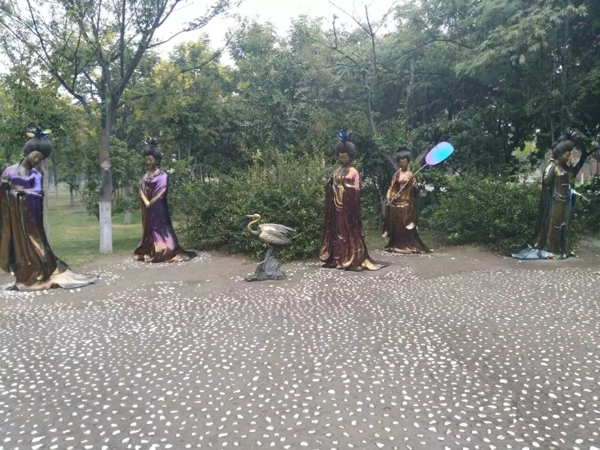 Track the footstep of Tang Sanzang Adventure Tour