Day 1 Xi'an

Please arrange your international flight to get to Xi'an, one of the four ancient capitals in China. We will meet you at the airport, transfer you to the hotel and check you in. We will begin the tour the following day.
Accommodation: In Xi'an
Day 2 Xi'an

Drive to the countryside of the Xi'an city about 1hrs, we will start our journey from the most impressive historic site Terracotta Warriors which are the most significant archeological excavations of the 20th century. Work is ongoing at this site, which is around 1.5 kilometers east of Emperor Qin Shi Huang's Mausoleum in Lintong, It is a sight not to be missed by any visitor to China. Believe you will be amazed by the culture and history to get a feeling back to Qing Dynasty during the 3hrs experience. (No flash when take photos)
Lunch will be in the local restaurant, we will proceed to visit the Big Wild Goose Pagoda built to house Buddhist scriptures collected by a Chinese Monk. Big Wild Goose Pagoda has 7 floors in total. Architecture is traditional Chinese style decorating with some Buddha statues. Tourists can see variety of Buddha statues and see the whole Xi'an city at the top floor.
In the evening, you will have a time to enjoy the famous Tang Dynasty Show, the show presents the palace dances and songs from the Tang Dynasty (618AD-907AD) when Xian was the capital of China.
Accommodation: In Xi'an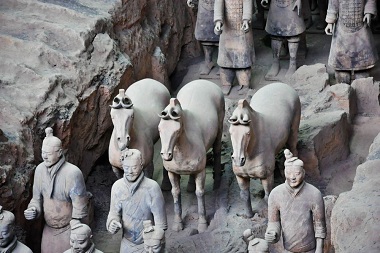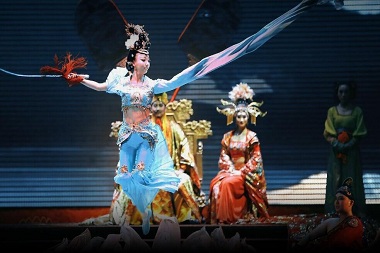 Terracotta Warriors Tang Dynasty Show
Day 3 Xi'an

Lanzhou G429(16:29-19:50)
Full day sightseeing in Xi'an. we will go to the Shaanxi Province Museum, This provincial museum is one of the major museums in China. It holds numerous unearthed cultural artifacts from within the Shaanxi province as well as the rest of China. The newly built modern building recreates Tang-dynasty architecture and successfully symbolizes the great extent of Shaanxi history and its remarkable culture. Afterwards, drive you to the Ancient City Wall, This is the most complete city wall that has survived in China as well being one of the largest ancient military defensive systems in the world. you will enter the city wall through the ticket gate. Standing on the wall, you can't use your eyes to judge how long the wall is. you can walk around the city wall or experience the cycling. the final site we will visit today is a Chinese traditional Alhambresque architecture Grand Mosque (and Old Muslim Quarter) with a long history and grand scale, and is a great combination of Islamic and Chinese culture.Besides the style peculiar to Islamic mosques, this Mosque Also holds characteristics of Chinese pavilions with painted beams and engraved ridgepoles. The Grand Mosque and the Muslim Quarter are now an important ecological preservation of Shanxi Provinc e and a national-level historical/cultural preservation site. then you will take a 3-hour train ride to Lanzhou. you can take a break on the train or enjoy the scenery along the way.
Accommodation: In Lanzhou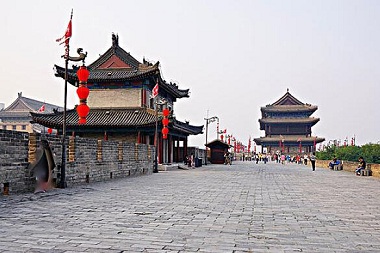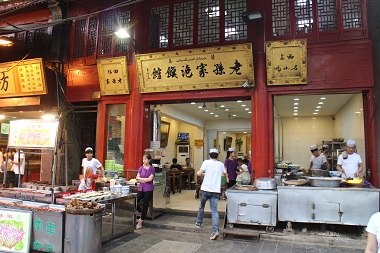 Ancient City Wall Muslim Street
Day 4 Lanzhou

Xiahe (240kms, 3-4hrs driving)
After breakfast, drive you to Liujiaxia Reservoir, we will take a speedboat to Binglingsi Thousand Buddha Caves, On the way, you will see the green water connects to the yellow water while the blue sky connects to the yellow earth. Perhaps this can only be experienced in Liujiaxia. Upon arrival, head to visit the Binglingsi Thousand Buddha Caves which is close to Liujiaxia Reservoir, These caves stretch for 200 meters, were built during the Western Qin, North Wei, Sui, Tang, and Song, Yuan, Ming, Qing dynasties (between the 3rd and 18th centuries). After that, bus transfer to Xiahe with about 4 hours driving. Upon your arrival, we will enjoy the lonely and beautiful place Songke Grassland in the afternoon. here you will see the Tibetan nomads left on the grasslands, and graze their yak herds.
Accommodation: In Xiahe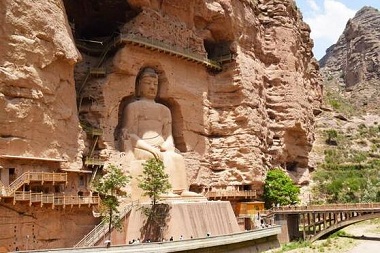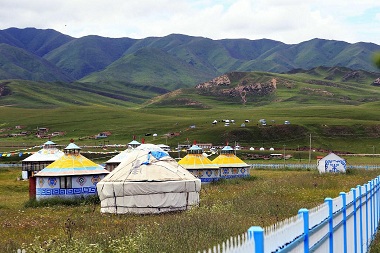 Binglingsi Thousand Buddha Temple Songke Grassland
Day 5 Xiahe

Lanzhou
Deprt from the hotel and we will start our new day trip from the one of the six monasteries Tibetan Buddhism Labrang Monastery, The monastery is renowned for its rich Tibetan culture, imposing Buddhist structures, unique Tibetan food, and the long corridor of prayer wheels. It is a holy place where Buddhism followers learn the essence of Buddhism and retains the best Tibetan Buddhist teaching system in the country, Known as the "World Library of Tibet" by the world. In the heyday, the monks reached more than 4,000 people. if you visit the monastery in the morning, you may here the explanation of the local english lama.
After the visiting, we will go back to Lanzhou and take a city tour at the Yellow River Mother Sculpture. The sculpture comprises a mother and a baby, the mother with long hair, slim figure, lying on the undulating water looking happy and kind. Resting on her breast is a small child smiling naively.
Accommodation: In Lanzhou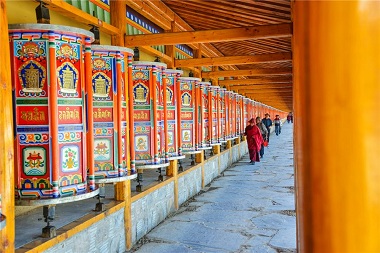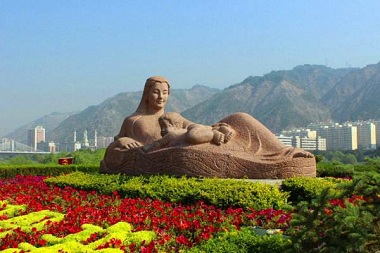 Labrang Monastery Yellow River Mother Sculpture
Day 6 Lanzhou

Zhangye D55(08:35-12:35)
This morning we will say farewell to Lanzhou and take a express train from Lanzhou west station to Zhangye. we will meet you and take you to visit the Grand Buddha Temple, which is the important place of the Silk Road. Midway in the Hexi Corridor along the Silk Road lies the historic city of Zhangye, the centerpiece of which is the mysterious Giant Buddha Temple. Located in the southwest corner of Zhangye in Gansu Province, the Giant Buddha Temple is the largest architectural relic in Gansu Province of the Western Xia (1038-1227) period. you will see the largest and well-preserved reclining Buddha in this temple. thereafter, drive you to enjoy the scenery of Zhangye Danxia National Geological Park, which is the most typical arid area of northern China. Ribbons of reds, oranges and yellows slice through the rock, to create a rainbow vista contained only by the contours of the jagged mountain peaks. so many people also call it "Rainbow Mountain".
Accommodation: In Zhangye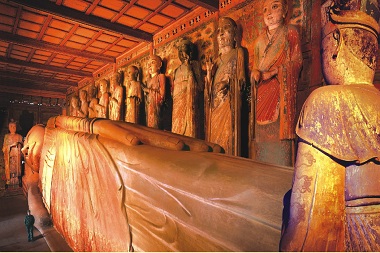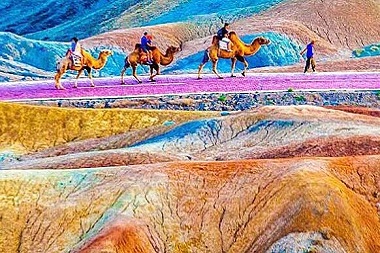 Giant Buddha Temple Zhangye Danxia Park
Day 7 Zhangye

Jiayuguan (223kms, 2-3hrs driving)
This morning we will drive to Jiayuguan and accompany you to climb the Jiayuguan pass. This Ming Dynasty fort guards the strategic Jiayuguan pass, at the western end of the Great Wall – this was the last section built by the Ming Dynasty. and visit the The Great Wall Museum, which was opened to visitor in October 1989 and it is the first one to exhibit the Great Wall culture in a comprehensive and systematic way. (There are many steps from one tower to the other, please consider if are able to walk and climb about 2hrs). Next, we will pay a visit to the Great Wall on the Cliff, The wall here was built on the ridge with a gradient of 45 degrees. It is high in the air and it looks as if it fell down from the top of the hill. So people refer to this section of the Great Wall as the "Suspended Wall".
Next, travel to the Weijin Tombs, which are ancient tombs of brick paintings dating back 265-420 AD. The wall paintings discovered are lifelike and succinct in style and cover a wide range of subjects including politics, economics, culture, military affairs, folk customs, and science and technology during the Wei and Jin periods.
Accommodation: In Jiayuguan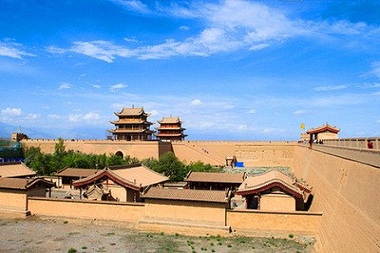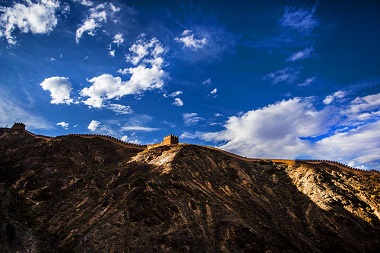 Jiayuguan Pass The Great Wall on the Cliff
Day 8 Jiayuguan

Dunhuang (350kms, 4.5hrs driving)
Drive all the way to Dunhuang about 4.5 hours. On the way, you will see the historical and cultural site Yulin Grottoes,The Grottoes are chiseled into the cliffs on both the east and west sides of the Yulin River. The east cliff has 30 grottoes and the west has 11, with a distance of more than 100 meters between them. It used to be called Ten-Thousand Buddha Gorge. The name Yulin (elm forest) came from the elms in the valley, and as you travel along the valley road you can easily imagine how it must have been to be a poet or brave solder in the distant past.
Arrive in Dunhuang, head up to Echoing Sand Mountain&Crescent Lake. When there is wild wind, the sands will be blown up and make loud sound, while the sound sounds like being produced by some ancient musical instrument when blew by breeze, There is also a Crescent Lake that has been in existence for hundreds of years without ever being buried by the sand. Riding the camel as the Silk Road Caravan in the vast desert is highly recommended (approximately 40mins). Please bring your sunglasses and and mask to keep out the dust.
In the evening, you will enjoy the walking tour to the Shazhou Night Market, the most bustling place of Dunhuang at night. It's easy to lose our sense of time wonder the market while enjoy your leisure time and taste some local cuisine.
Accommodation: In Dunhuang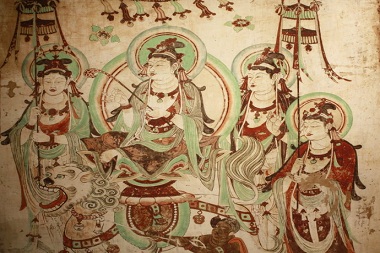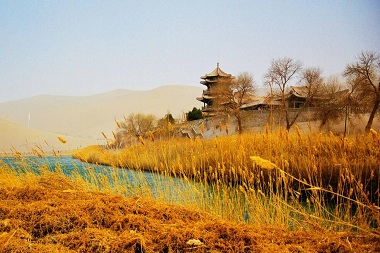 Yulin Grottoes Echoing Sand Mountain and Crescent Lake
Day 9 Dunhuang

Turpan by train D2703(17:13-20:32)
Morning we will arrive at Mogao Grottoes according to the booking time. Mogoa Grottoes, also known as the Thousand Buddha Grottoes, this UNESCO World Heritage site. It is one of the great artistic and religious wonders of the world and it is famous for its exquisite murals and various sculptures inside the caves, which was built in different dynasties, spanning 1,000 years of Buddhist art, enjoy the Silk Road Movies in the visitor Center about 40 mins before our exploration into the Grottoes.The professional guide from the Mogao will bring you to 8grottoes with their special torch so that you have clear view of the murals and paintings. (Note: No photos and Video in the caves). The visiting time is around 4hrs including movie.
Folloing a lunch in a local restaurant, drive you to the Liuyuan station and take the express train to Turpan.
Accommodation: In Turpan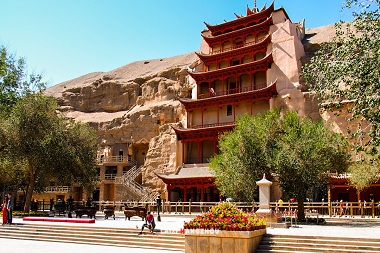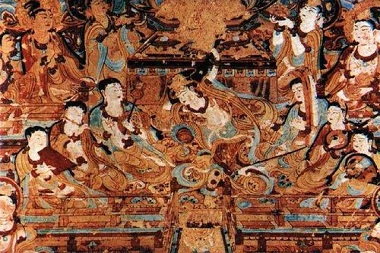 Mogao Grottoes Mogao Mural
Day 10 Turpan

Turpan, a important town on the ancient Silk Road, there are many attractions with folk customs. A must and first visit is the oldest Uighur village Tuyoq Village located in the very center of Flaming Mountain Canyon. It used to be the holy site of Buddhism and Islam. The village consists of four parts: Canyon scenery, Thousand Buddha Caves, Maza tomb and the old buildings of the ancient village. here you will also see the scenery of the Flaming Mountain. Following a lunch in the traditional Uighur family in their grape yard,we will drive all the way of 1hr to Sugong Minaret, the largest Islamic minaret in China built in 1778 by Sulaiman that is the ruler and leader of Turpan to commemorate and commend his father's achievements of the reunion of Xinjiang.
In the afternoon we will also pay a visit to Karez Well, A special irrigation system that the locals make full use of the topography of Turpan to draw the underground water to irrigate their farmland ingeniously. The tour today end up to enjoy the sunset of Jiaohe Ruins with a history of 2,300 years lies between two rivers on a loess plateau atop a cliff of over 30m. It is one of the best preserved ruins of its ancient era in China, it was include in the World Heritage List on June 22, 2014.
Accommodation: In Turpan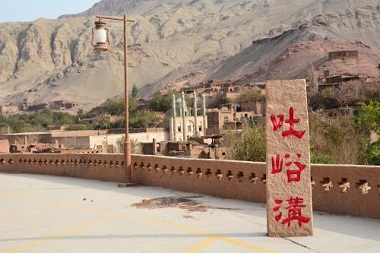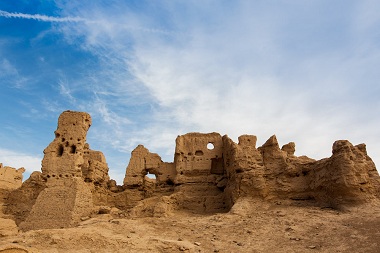 Tuyoq Village Jiaohe Ruins
Day 11 Turpan

Kuqa T9527(12:59-19:30)
Today we will depart from the hotel and take an exploration to the Turpan Museum, which is the second largest museum in Xinjiang. there are more than 5 thousands of cultural relics are stores in the museum. On its basic display "Turpan Historical Relics Exhibition" are numerous valuable cultural relics of various periods found in Turpan, which show people the course of history and civilization of Turpan.
Following a lunch in local restaurant, you will take a day soft sleeper train to Kuqa
Accommodation: In Kuqa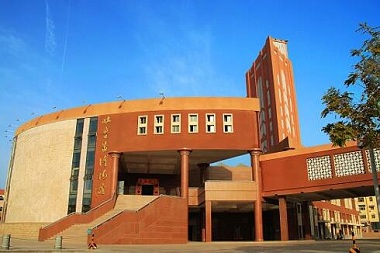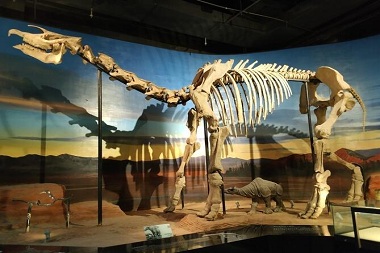 Turpan Museum Turpan Museum
Day 12 Kuqa

Aksu (260kms, 3hrs driving)
In the morning, we will start our journey from a typical representative of Qiuci Grottoes Kizil Grottoes, the Chinese Buddhist Grottoes, it has 4 grottoes and 81 murals for you to enjoy. And then you will be arranged to visit the Tianshan Great Canyon, which is the excellent geological park all over the world. It recorded the whole process of crustal movement in Xinjiang during the past 400 million years. Ending the visit to Tianshan Great Canyon, we will head to Aksu with about 3 hours driving.
Accommodation: In Aksu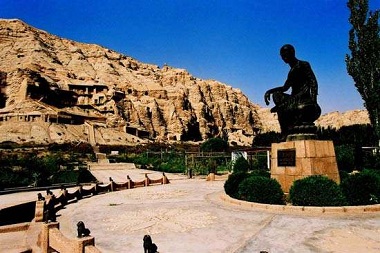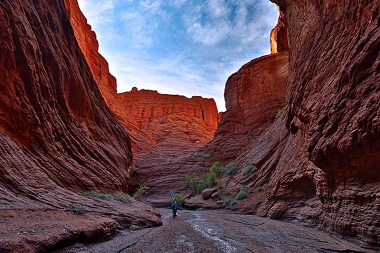 Kizil Grottoes Tianshan Grand Canyon
Day 13 Aksu

Makit (400kms, 4-5hrs driving)
We are going to Makit County along the Taklamakan Desert this morning, the desert covers an area of 330000 square kilometers, which is the largest desert in China. Today we will pass through a small part of this breathtaking landscape. Arrive in Makit, we will pay a visit to Dolan Farmer Painting, These paintings are popular among farmers and artists for their bold and bright colors. The creative medium is quite diverse. Oil, iron and calabash paintings as well as embroidery have all served to showcase the lives and spiritual worlds of Dolan farmers. When you visit Makit county, Kashgar prefecture of Xinjiang Uygur autonomous region, you will be dazzled by the paintings created by local farmers, who have received no professional training and been enriched by the local traditional culture.
Accommodation: In Makit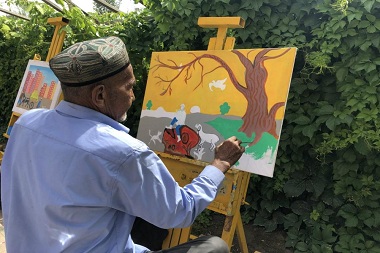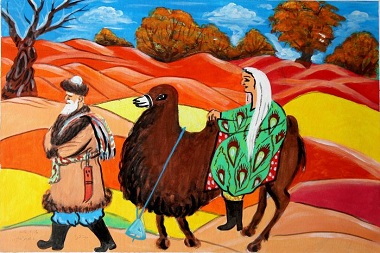 Farmer Painting Farmer Painting
Day 14 Makit

Kashgar (180kms, 2hrs driving)
Leaving Makit this morning and transfer to our next stop Kashgar, the first city on our Silk Road trip, it is also the westernmost city in China. Upon arrival, you will stroll around the Old Town, to explore the local lifestyle and unique architecture, most of the folk houses here all have a hundred years of history. further exploration to the special culture and experience the lifestyle with the arrangements of the visiting to the local Uighur Family.
Accommodation: In Kashgar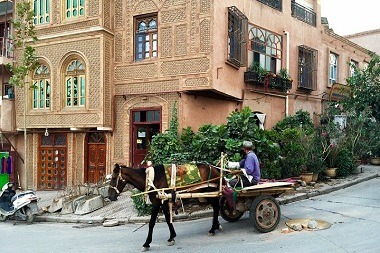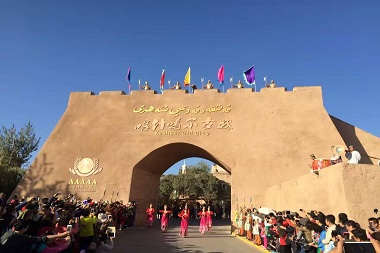 Old Town Old Town
Day 15 Kashgar

Today is Sunday and we will do full day Kashgar city excursion. we will visit the Idigar Mosque, the largest Mosque in China and the most sacred mosque for the locals to practise their Islamic activities. Today's highlights is the Sunday bazaar that is combined two section. The covered bazaar sells the clothing, nuts, household goods and many things out of your imagination.The outdoor Animal Bazar is the first bazaar we visit, where the farmers and buyers arriving by donkey cart, truck, bicycle, horseback, motorbike or on foot, with their animals. It's loud, lively and cheerful as they arrive. It is quite interesting to witness their typical methods of bargin. After the visiting to Cenral Asia Market, continue to the Apak Hoja Tomb, which is the holiest place in Xinjiang and an architectural treasure. Kashgar city tour ends with the wandering to the bustling Handicraft street, dazzling jewelry, primitive pottery,unique musical instrument, daily resources of the locals. The spare time in the teahouse is our special arrangement for you to relax and get a feel for the local culture and traditions.
Accommodation: In Kashgar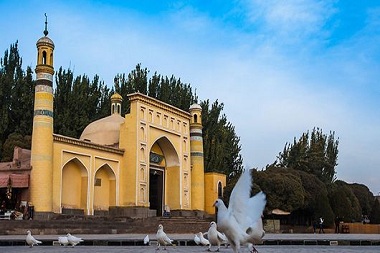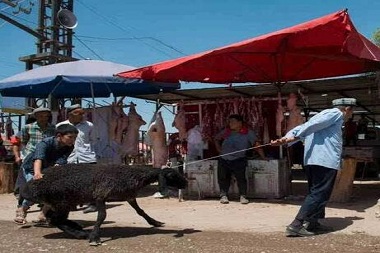 Idigar Mosque Sunday Bazaar
Day 16 Kashgar

Taxkorgan (320kms, 6hrs driving)
In the morning, enjoy your nice buffet breakfast. At 09:00 your guide and driver will meet you at hotel lobby to start the adventure. Driving on the China and Pakistan highway about 4hrs to enjoy the landscape of Pamirs Plateau.40mins driving. we stop in the Opal village to visit the traditional bustling bazaar. The following day will be spent exploring the stunning landscape surrounding the Karakul Lake, where the herds of livestock around the lakeside are reflected in lake and is extraordinarily graceful,where Kirghiz herdsmen usually settle down and graze their herds. You will have ample opportunity for leisure walking and enjoy the Magnificant Muztagh Peak. It is highly recommended to visit the local Kirgiz family in their yurt.
After the visiting, we will head to Taxkorgan County with about 6 hours driving.
Accommodation: In Taxkorgan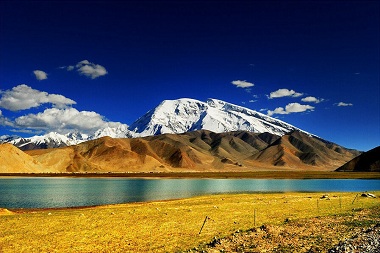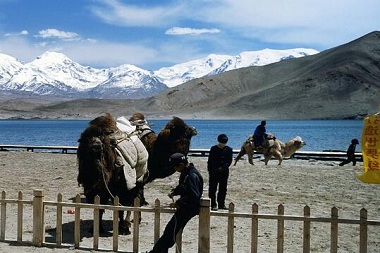 Karakul Lake Karakul Lake
Day 17 Taxkorgan

Kashgar
After breakfast, our guide will escort you to the Stone Fortress it is one of three most famous stone cities in history. Surrounded by the grassland, snow mountains and rivers, it is a strategically important castle on the ancient Silk Road. Here you will see the temple, city wall and official office which built in Tang and Qing Dynasty. afterwards, walk around the local pasture to experience the lifestyle of Tajik and enjoy the scenery of Taxkorgan.
In the afternoon, drive back to Kashgar downtown along the beautiful scenery.
Accommodation: In Kashgar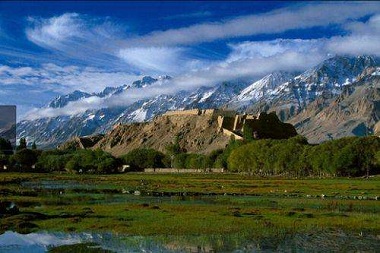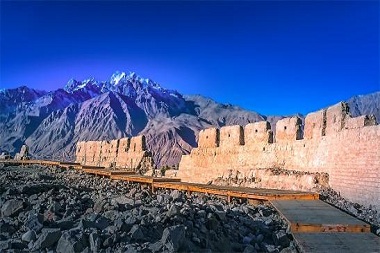 Stone Fortress Stone Fortress
Day 18 Kashgar

Next Stop
A wonderful Silk Road Holiday is coming to an end. Enjoy the nice buffet breakfast at the hotel or pack breakfast if you book an early flight. we will arrange the airport transfer for you and Wish you a pleasant journey home.
Travel in party of
Superior Class
★★★★★
Deluxe Class
★★★★
Tourist Class
★★★
2-5 persons
N
$ 4398
$ 3997
6-9 persons
N
$ 3676
$ 3355
10 persons & above
N
$ 2877
$ 2617
Single room Supplement
N
$ 917
$ 797
Service included:
√ Private transportation with Good AC
√ 4star Accommodation based on TWN rooms listed with breakfast;
√ Excellent English speaking guide
√ All sightseeing as specified in the itinerary;
√ 2nd class express train from Xi'an to Lanzhou, Lanzhou to Zhangye, Dunhuang(Liuyuan station) to Turpan
√ Soft Sleeper train from Turpan to Kuqa
√ 2 bottle of water each person every day
√ Government tax
√ Travel insurance
√ Visa support if necessary
Service excluded:
× Flight arrive in Xi'an and Leave from Kashgar
× Full board meals: all the lunches and dinners
× Personal expenses and tips to the guide and driver
× Some other activities such as boating, camel riding, culture show etc.
Booking and Get a Response Within 1 Working Day