9 Days Best Xinjiang Tour
Client Name:Gagan Gill
Country:UK
Pax:3
Itinerary:Urumqi-Turpan-Kashgar-Taxkorgan
Group Code: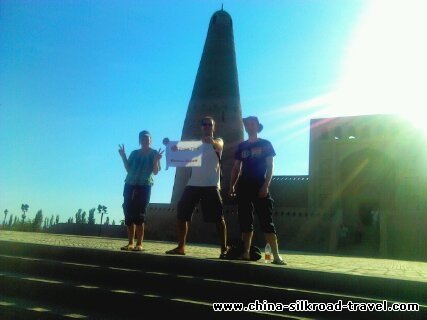 Dear Lesley,
I have arrived home safe and sound and wanted to let you know that we had a FANTASTIC timein Urumqi and Turpan, even though one of the ladies got ill. Shirhazat was amazing, so knowledgeable, thoughtful and caring.I woulddefinitely recommend him as a guide to anyone travelling to Xinjiang. Thank you for arranging this holiday for me, I really enjoyed visiting Xinjiang and learning about the different people and places that make up this huge country that I live in. Thank-you also for your kind gift on arrival,it was real y thoughtful.
Have a wonderful day,
Kind regards,
Gill