6 Days Urumqi, Turpan and Kashgar Tour
Client Name:Barry and Fran
Country:USA
Pax:2
Itinerary:Urumqi,Turpan,Kashgar
Group Code:DIY Tour

Dear Lesley,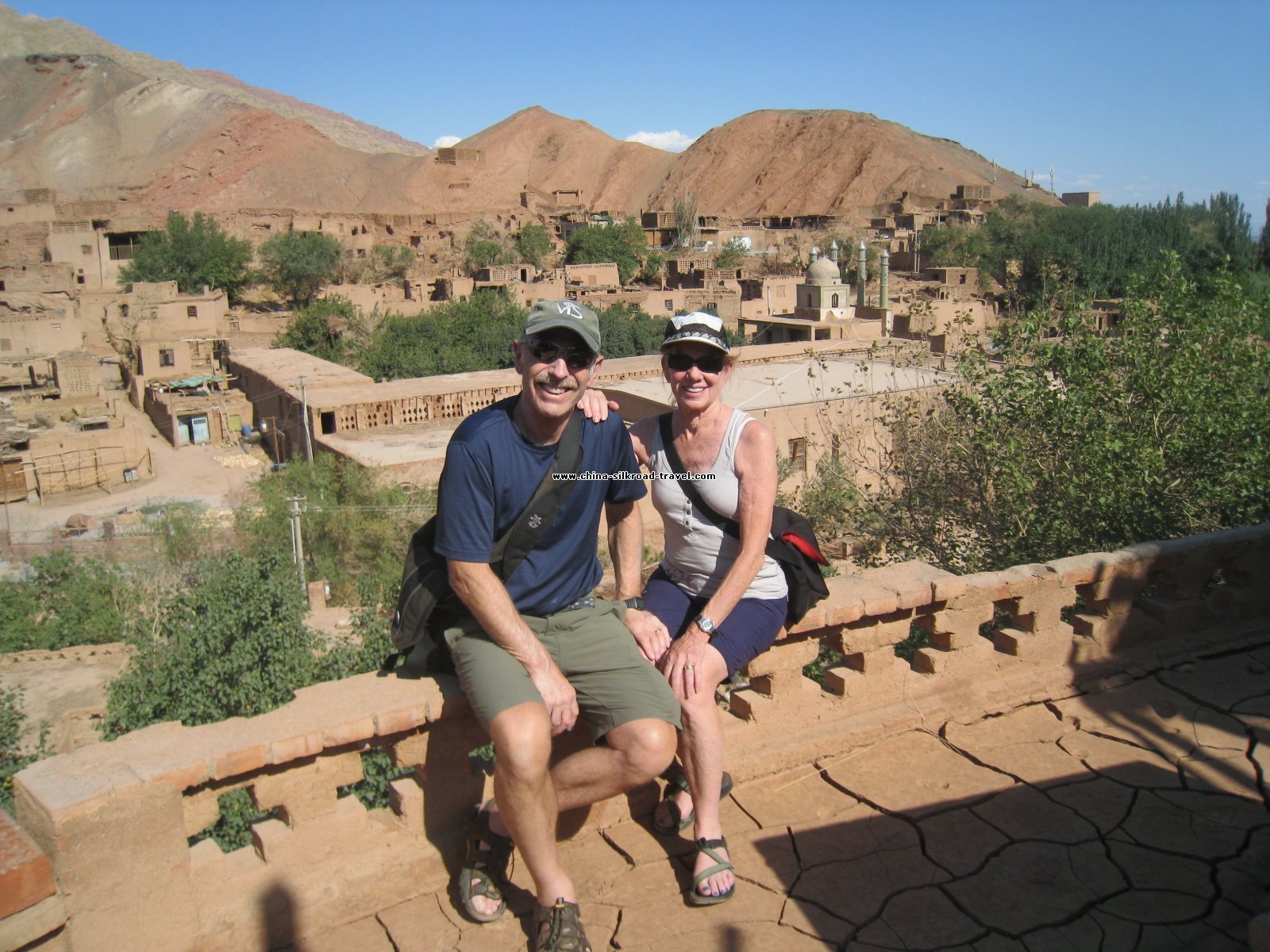 We are in Uzbekistan now after a week in Kazakstan. We loved our tour with you.
Cinderella was wonderful. Very knowledgeable guide and pleasant to be with.
Mr. Lee was a super driver. Glad all is well with you and your family. When in US come to Denver and visit us.
Regards,
Barry and Fran

The Following is the tour itinerary for Barry and Fran

Date
City
Vehicle
Program
Meal
Hotel
8th July
Urumqi
Flight
Our nice guide will meet you at the airport and be transfer to the hotel for rest.
No
On your own
9th July
Urumqi/
Heavenly Lake
Car
After breakfast visit the Xinjiang Museum, and then drive to visit the Heavenly Lake.Lunch at Kazak Yurt.Afternoon back to Urumqi,visit the Xinjiang International Bazaar.
No
On your own
10thJuly
Urumqi/
Turpan
Car
After breakfast head to Turpan .visit the Bezklik Grottoes,Astana Tombs, Gaochang Ruins andTuyoq Village.
No
Huozhou Hotel
11thJuly
Turpan/
Urumqi/
Kashgar
Flight
After breakfast visit Karez Well System, Sugong Minaret,Jiaohe Ancient City, then back to Urumqi,take the flight to Kashgar,check in hotel upon arrival.
CZ6801,20:30-22:10
B
Tianyuan Hotel
12nd July
Kashgar
FREE
B
Tianyuan Hotel
13rd July
Kashgar-Almaty
After breakfast take the flight to Almaty via Urumqi airport.