Xinjiang Essence Tour
Client Name:Ada
Country:Australia
Pax:1
Itinerary:Urumqi-Kashgar-Turpan-Heavenly lake
Group Code:

Ada took the Xinjiang Essence Tour with us in from 30th March to 4th April. we had very good communication and when he back to Hongkong where he is living , I send him email about the feedback on our service. the following is the feedbck
Hi Lesley
Here you go:
"Thanks Lesley, Serena, Muhammad and Mr Lee for a fantastic solo trip through Urumqi, Turpan and Kashgar. A fascinating journey that is now in my personal top 3 trips of all time! I wish I could have stayed longer. My schedule was tight and you managed to ensure I saw everything I wanted plus a few more unexpected bonus surprises along the way. I'm already looking forward to my next trip."
Many thanks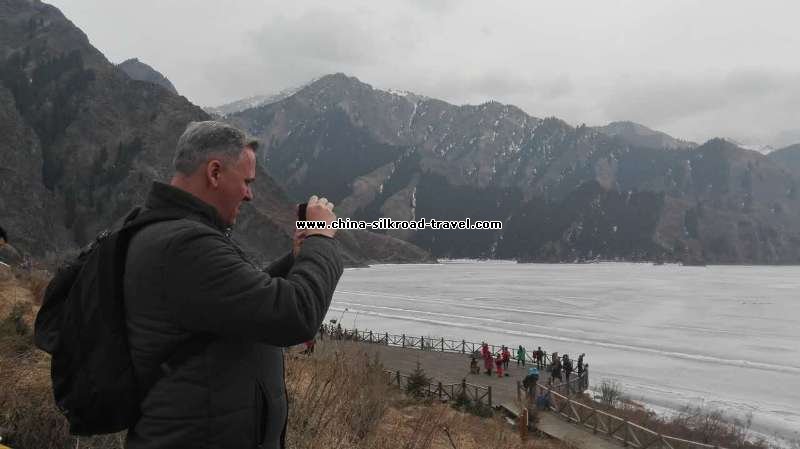 Adam
Adam's itinerary, he has very limited time in Xinjiang, very short stay in Kashgar.
30th March, airport transfer MU2299 (16:45-20:30) driver meet you at airport and be transferred to Sheraton Hotel
31st March. Our nice guide and driver will meet you at the hotel lobby and head to Turpan. visit Tuyoq village, Bezklkik thousand buddha caves. Kumtag Desert.
1st April: visit Sugong Minerat, Karez well, Jiaohe Ruins and back to Urumqi and visit the Grand Bazaar
2nd April. Driver meet you at the hotel lobby and be transferred to airport CZ 6811 (08:05-09:55) and take the Kashgar tour to Sunday Bazaar, Idigar mosque and Old Town, Apak Hoja Tombs and airport transfer to flight to Urumqi
CZ6810(20:15-22:55)
. Urumqi driver meet you at the airport and transfer to Sheraton Hotel.
3rd April. visit the Heavenly lake and Urumqi city tour
4th April, in the morning free and airport transfer
MU2397 (07:50-11:05)