13 days Track the footstep of Xuanzang Tour from Thailand
Client Name:Issara
Country:Thailand
Pax:10
Itinerary:Xian, Luoyang, Tianshui, Lanzhou, Wuwei, Jiayuguan, Dunhuang, Turpan, Urumqi, Kashgar, Chengdu
Group Code: CITIC-SD-04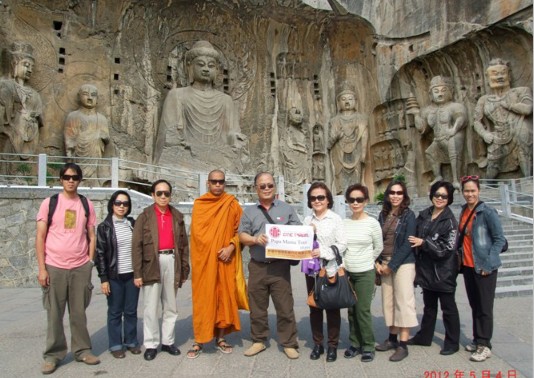 Dear Lesley
I have returned home after a very long trip on the silk road. All of us are very happy indeed with your kind services. The hotels and guides are excellent as well as delicious meals. The trip was well planned with your advice.
I will finish the book on Tang Xuan Zhang soon and hope it to be published soon. Of course I will mention your services in the book.
I received the DVD on the journey to the west with many thanks.
I do hope you will stopover Bangkok on your way to Melbourne,so that I will be able to return hospitality.