9 days Xinjiang Silk Road Highlights Tour
Client Name:Joseph Cassar
Country:Malta
Pax:2
Itinerary:Beijing -Dunhuang-Turpan-Urumqi-Kashgar
Group Code:

Dear Ms Lee,
I would like to take this opportunity to thank you for organizing the trip which my daughter and I made to Xinjiang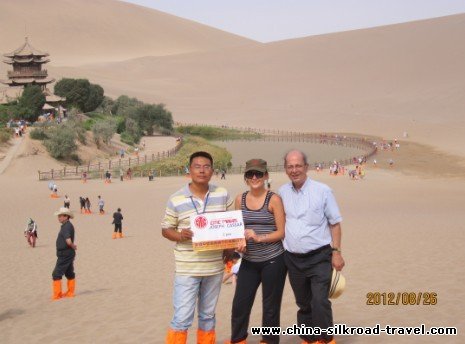 We truly enjoyed each moment enthralled by the beauty of the scenic spots that we visited, the majesty of the historical buildings and sites and the kind welcome that we encountered everywhere by the people of Xinjiang.
We remain grateful to the guides that accompanied us during the trip for their great courtesy and the wealth of information they provided about each place that we visited.
In wishing you well for the Chinese New Year, I am convinced that with the level of excellent service provided, your company shall continue to grow in the coming years.
Keep up the good work,
Regards,
Joseph Cassar
Ambassador of Malta
Beijing