9 Days Silk Road Tour
Client Name:Esther
Country:British
Pax:1
Itinerary:Zhangye-Jiayuguan-Dunhuang-Turpan-Urumqi-Kashgar
Group Code:CITA-0709

Dear Lesley,
Sorry it has taken me a while to reply – it has been busy catching up at work since returning.
Briefly I would really like to recommend Jane, she really stood out to me as a most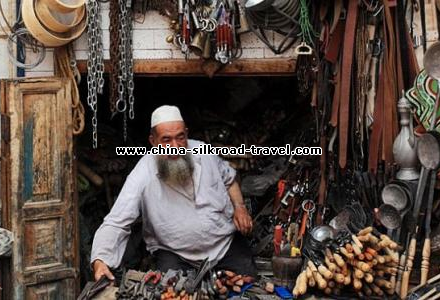 considerate and helpful guide, was very thoughtful in the letter she wrote me, and the way she organised the day in Jiayuguan. Also Robin and Aman did very well too.
I was very happy with the way you put the trip together, and want to say a big thank you for looking after me! It was very helpful to be able to contact you during the trip as needed. I think the only thing I would like to have been clearer on before starting was that sometimes it would only be the driver picking me up, not the guide as well. But as a whole I think it all went really well and if I find anyone wanting to travel in your area I would definitely recommend you to them.
Best wishes,
Esther