Silk Road Travel from Australia
Client Name:Henry
Country:Australia
Pax:5pax
Itinerary:Kashgar-Taxkorgan-Kuqa-Urumqi-Turpan-Dunhuang
Group Code:CITA-XJ-1013

Hi Leslie
Good to hear from you too.
Actually, I was going to write to you anyway. I was hoping to meet you in person on the last day waiting at the hotel lobby, before being driven to the airport.
The
Silk Road
tour you organised was every thing I wanted. It covered the main attractions of the route we chose, and the hotels were also very nice.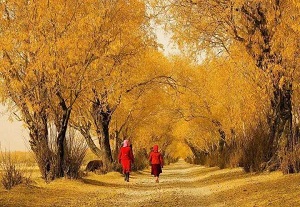 The tour guides are all very friendly and knowledgeable, and hope to meet them in the future.
The only negatives were transportation of the luggages at the train stations. We had to lug them to/from platforms with great difficulties. The absence of lifts is understandable considering the number of travellers, but at least there should be slopes provided, next to the steps !! A gentleman tried to help me carry my suitcase, but it bumped against the steps and damaged the retractable handle of the suitcase, due to no fault of his. You may suggest this problem to travellers to avoid shocks and dismays.
All in all, I would gladly give 4.5 out of 5 stars to this tour.
Again, I suggest you or your rep meet us in person, instead of leaving all to the sub-agents. At least, we met 史月紅經理 at Dunhuang..
Best regards
Henry Chan