16 Days China Silk Road & Yunan Adventure
Client Name:Lluís Parareda
Country:Spain
Pax:10
Itinerary:Urumqi-Kashgar-Turpan-Dunhuang-Lanzhou-Xiage-Kunming-Lijiang-Shangrila-Beijing
Group Code:

Dear Lesley,
The last Saturday we have arrived to Barcelona after our trip in China.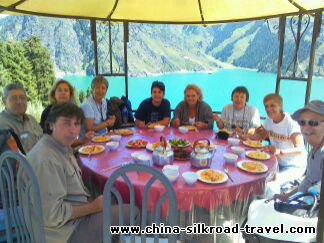 First of all, I am very grateful for your task, very proffesional. At the same time I would want to apologize to doubt for the flying tickets to Lijiang and the problem with the hotel in Lijiang. You are right with the problem.
I wanted to explain some of things about the tour.
XINJIANG - GANSU
- Everything was Good. Please, you can congratulate Aysha for her job. She is a very professional guide and for me it has been a pleasure working with her
- I am very happy for all services from Urumqi until our arrival to Lanzhou. Hotels, restaurants, bus, sightseeings, etc. May be the only, I only think that the program in Jiayuguang was completely impossible to do it, and I think it was better to eliminate the visit at the Museum of Great Wall, because the time was very short
The guides and the services in Lijiang and Kunming were excellents.
- About the services in Shangrila, mainly the services were excellents
the guide always had a very good attitude at my clients. She is young, and for me the attitude is very important.
I am happy with the trip and this is the same feeling with my clients.
I expect to work with you in the future, and greetings for Aysha. Thank you very much.
Best regards,
Lluís Parareda